Two charged in attempted carjacking of 75-year-old man


TOWN OF SOMERS -- Kenosha County Sheriff's officials say a 75-year-old man was able to fight back and thwart an attempted carjacking Tuesday morning. Wednesday, 19-year old Cameron Edwards of Mount Pleasant and 19-year-old Jenna Shaw of New London, Iowa were charged with one count of conspiracy to commit armed carjacking (repeater), and one count of party to the crime of attempted battery to the elderly with a dangerous weapon (repeater).

The criminal complaint in this case says Edwards was convicted of a felony under Wisconsin law in the five-year period preceding Tuesday's incident, and Shaw was convicted of misdemeanors on at least three occasions during the five-year period. The complaint says Edwards was convicted in November of 2011 with misdemeanor unlawful possession of a pistol or revolver without a permit, and Shaw has been convicted of theft, criminal mischief, violation of no contact or protective order and possession of drug paraphernalia from 2010 through 2012.

Sheriff's officials say 19-year-old Cameron Edwards of Mount Pleasant and 19-year-old Jenna Shaw of New London, Iowa, pulled into 75-year-old Alex Weber's driveway in the 6500 block of 18th Street in the Town of Somers, claiming to have run out of gas.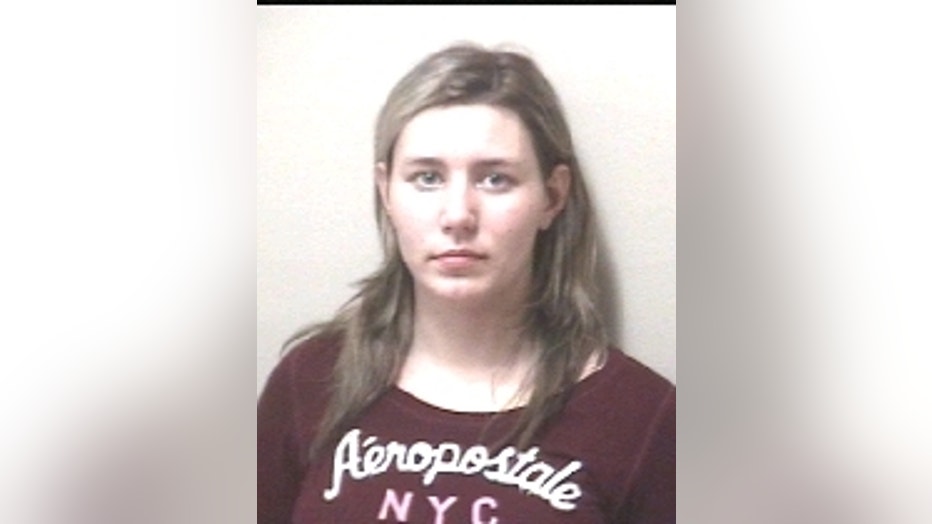 Weber drove the two to a Kwik Trip gas station and removed the keys from his vehicle while pumping gas for the two. They returned to Weber's driveway, and the two did not exit the vehicle. Weber began pumping gas into the suspects' vehicle, and the male suspect tried choking Weber, while yelling to the female, "get the keys!" "I see this tire iron come over my head and I just dropped the gas and grabbed it," Weber said between laughs Tuesday night after the incident. "I pushed up ducked under and got away on him."

Weber was able to fight off the attack, and did not give up his keys. The suspects fled from the scene in their own vehicle, described as a black Saturn.

Weber called 911, but the call was disconnected. "When I got inside (to call 911), I was just shaking!" Weber said.

Deputies were dispatched to Weber's home, and checked the area for the fleeing vehicle, which was located in the Walmart parking lot. Deputies located the suspects inside the Walmart store with the help of Walmart security, and the suspects then attempted to flee on foot.

Deputies were able to catch Shaw, and a Taser was used to take the Edwards into custody. Sheriff's officials say the two are both on probation in Iowa, and may be extradited. They are also likely to face felony robbery while armed charges for this incident in Wisconsin. "It is unfortunate that anyone would try to take advantage of someone offering to help. It sounds like these two criminals picked on the wrong person. Mr. Weber showed them they should not have come to Kenosha County to commit this crime."

The criminal complaint says Edwards told deputies he and Shaw (his girlfriend) left Iowa because their probation officer told them they could not have contact with one another. Edwards told officials they were driving to Ohio, and they got lost in Chicago and wound up in Wisconsin. Edwards said they slept in a church parking lot, and after waking up, drove around trying to find their way, when they ran out of gas. Shaw told officials they were both on probation in Iowa, and left Iowa because they were probably going to prison because of probation violations. Shaw told officials she was upset with Edwards for not putting up enough effort to subdue Weber.

When asked how the 75-year-old man, who had a heart attack a couple years ago, was able to fight off a man much younger, Weber said, "I was stronger than he was, I guess!" Weber says Tuesday was the first time he's ever been in a fight! He's hoping it's one and done for the rest of his life.

Follow more of Henry Rosoff's reporting on twitter: @henryrosoff.