Trucker's non-stop drive across U.S. ends in arrest and 'many additional charges'


DEERFIELD, Massachusetts – That a trucker drove cross-country while high on illegal drugs is worrisome enough—but police say Gary Robbins did that without any rest.

The Alaska man was arrested in Deerfield, Mass., on Tuesday, and reportedly admitted to driving straight there from Seattle.

His ride ended at a Circle K gas station, where an employee called police after witnessing erratic behavior in the parking lot, reports the Recorder: After inserting his credit cards into the fuel tank and locking himself out of the vehicle, Robbins was seen trying to break into the truck from the space between the trailer and front cab.

Police say the 49-year-old admitted to using crystal meth, LSD, and cocaine to fuel his non-stop, cross-country ride.

"They thought he was having a medical emergency," a cop tells the Boston Herald, but his argumentative nature and dilated pupils suggested drugs were involved.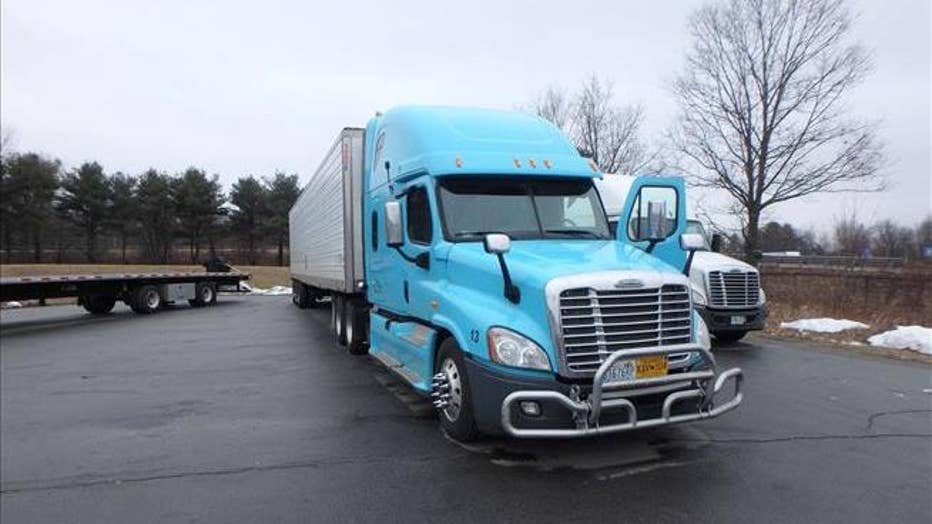 Deerfield police impounded this truck from driver Gary Robbins. (Deerfield Police Department)


On Facebook, the Deerfield Police Department wrote, "Officers had quite the struggle to get this truck driver to the Baystate Franklin Medical Center. He was clearly a danger to himself and others"—though Syracuse.com observes Robbins "amazingly" didn't injure anyone on what it calculated was likely a 44-hour drive.

Robbins' license has been revoked. He is being charged with operating under the influence of drugs and will face "many additional charges," per police. Prior to his arrest, Robbins had managed to deliver his cargo of raspberry roots in a town less than 10 miles away.

(This is the fastest NY-to-LA drive ever.)

This article originally appeared on Newser: Arrest After Trucker Drove From Coast to Coast—Non-Stop

More From Newser: