Trial now underway: Is gun shop liable after two MPD officers were shot & seriously injured?


WEST MILWAUKEE -- It is a groundbreaking case to determine who is responsible for a shooting in which two Milwaukee police officers were severely injured. The man who pulled the trigger is already behind bars -- but what about the West Milwaukee gun shop that sold the gun?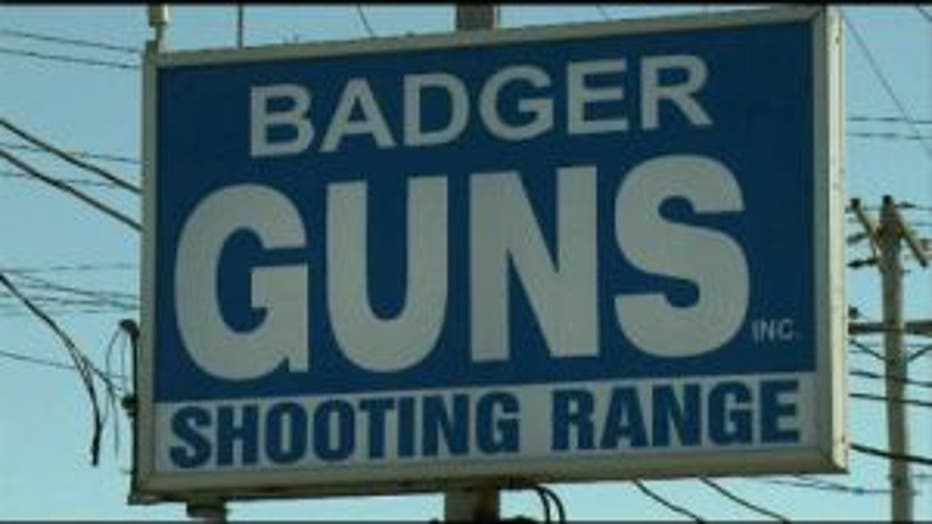 The officers are suing for negligence and want financial compensation from owners of the former Badger Guns store -- and a trial began on Wednesday, September 30th.

The lawsuit contends Badger Guns broke the law by encouraging an illegal straw sale.

The question being considered: Should the gun shop have known that the 18-year-old who got the gun used a straw buyer (a friend who was older with no criminal record) to purchase the gun? Should Badger Guns have allowed this purchase?

"Selling guns is a serious business," Patrick Dunphy, attorney for the officers said.

Dunphy says in June of 2009, the lives of two Milwaukee police officers were changed forever.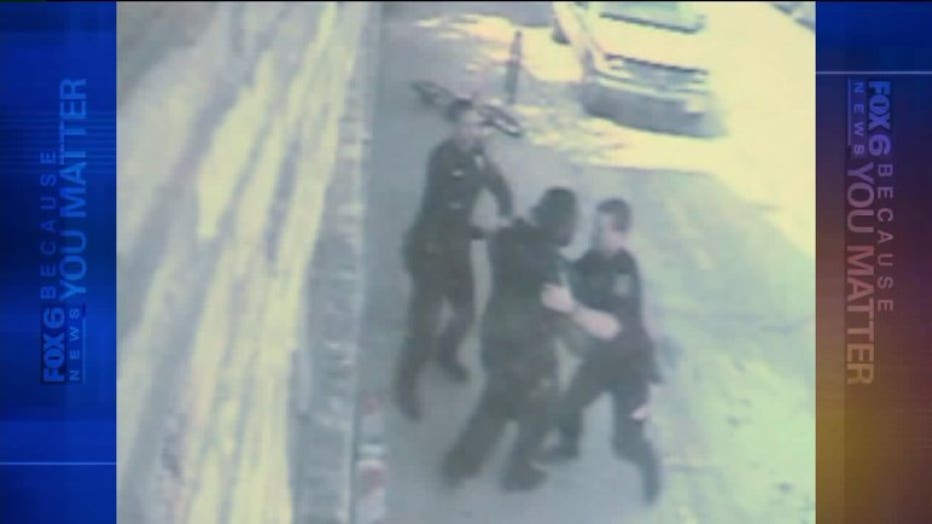 Officers Bryan Norberg and Graham Kunisch struggle with shooting suspect Julius Burton


Officers Bryan Norberg and Graham Kunisch were shot in Milwaukee's south side.

There was a physical confrontation between the two officers and Julius Burton, who opened fire, seriously injuring both officers. Burton shot the officers after they stopped him for riding his bike on the sidewalk.

They survived and are still on the force -- and Burton, who has a history of mental illness, is now serving an 80 year prison sentence.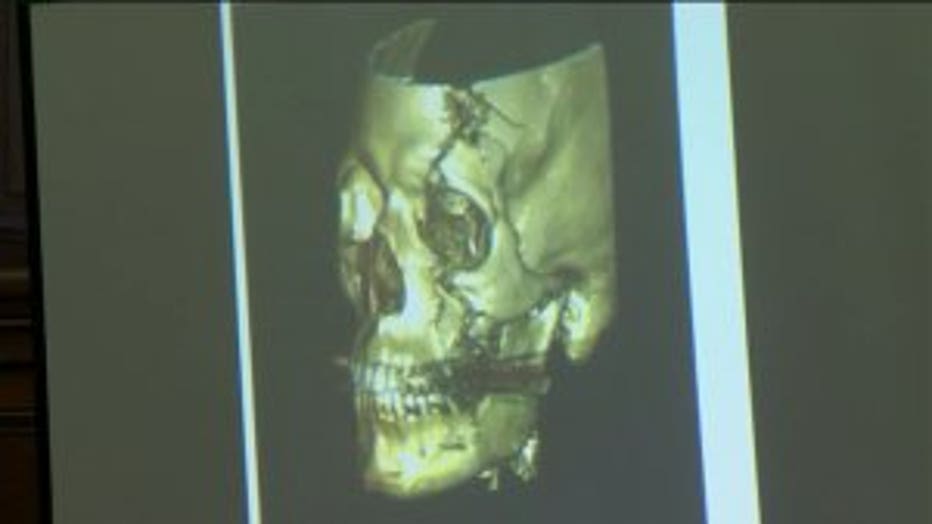 Officer Graham Kunisch CT scan shown in court


In court on Wednesday, Dunphy showed a computer image from a CT scan Officer Kunisch received. He was hit with five bullets. Two pierced the top of his skull, and he lost his eye.

Images of injuries to his partner, Officer Norberg, are too graphic to show on television.

In opening statements as this trial began, Dunphy showed the jury surveillance images of Burton entering Badger Guns a month before the shooting. He came with a friend, Jacob Collins -- paying him $40 to purchase the gun.

A federal form, Dunphy says, asks whether the buyer is purchasing the weapon for himself. At first, Collins said "no," and then changed his answer to "yes." He changed his address as well. Dunphy said the Badger Guns salesman should have asked questions.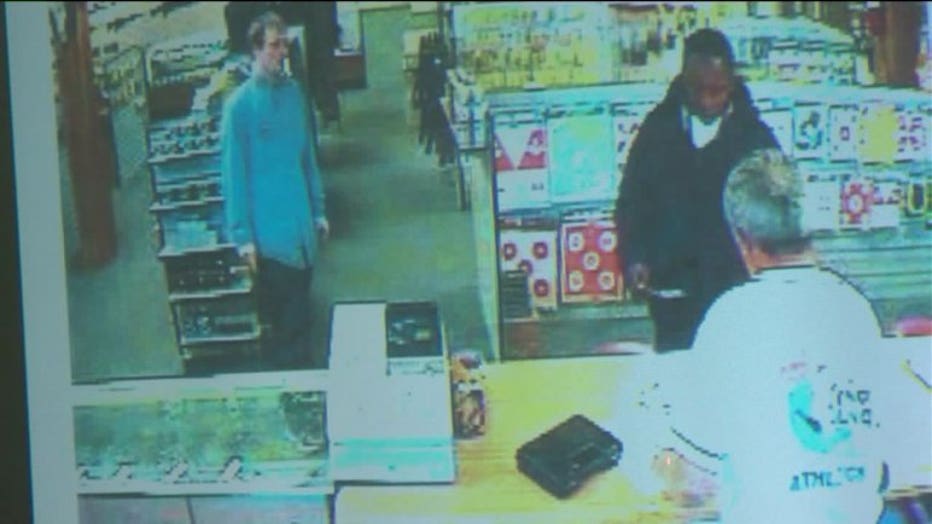 Surveillance photo from inside Badger Guns


"Who is responsible when a criminal points a gun at point blank range and tries to kill them? Yes the criminal pulled the trigger -- but there needed to be a trigger to pull. That came from the straw buyer," Dunphy said.

The attorney for Badger Guns says the reason Collins changed the answers to questions on the form is because he is dyslexic and the salesman had to help him understand the questions on that form. The attorney added that the seller had no reason to think Collins was deceiving him.

Testimony in this case begins on Thursday, October 1st. First to testify will be the Badger Guns salesman who sold the gun to Collins.

The jury must decide two things: Is Badger Guns liable in this case -- and if so, how much money should they give to these officers.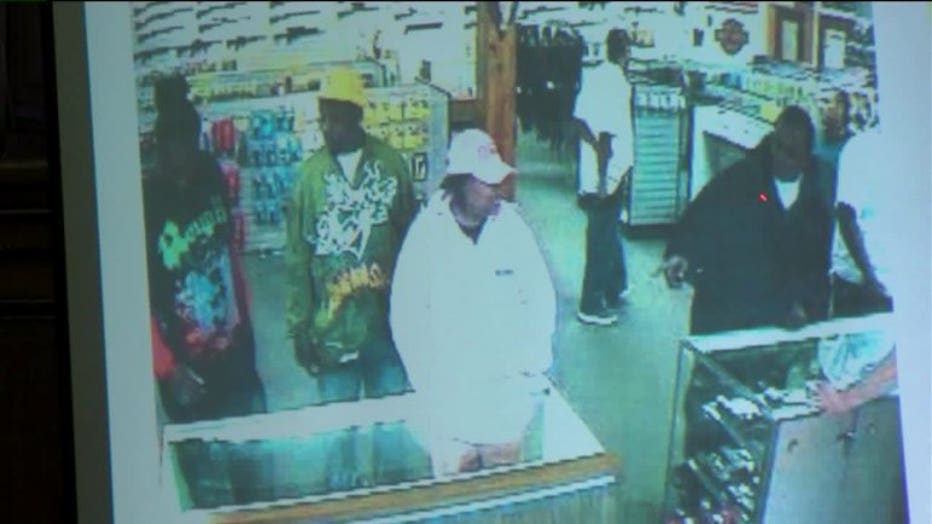 Surveillance photo from inside Badger Guns


Operating under the names Badger Guns, Badger Outdoors, and Badger Guns & Ammo, Badger ranked as the nation's top dealer of guns traced to crime in several years before its license was revoked by the U.S. Bureau of Alcohol, Tobacco, Firearms, and Explosives, which regulates gun sellers.

The store is now known as Brew City Shooter's Supply and is still the family business.