Trial begins Monday for accused 1,000th repeat drunk driver
MILWAUKEE (WITI) -- A jury trial is set to begin Monday morning, February 10th for 41-year-old Kevin Hutchins.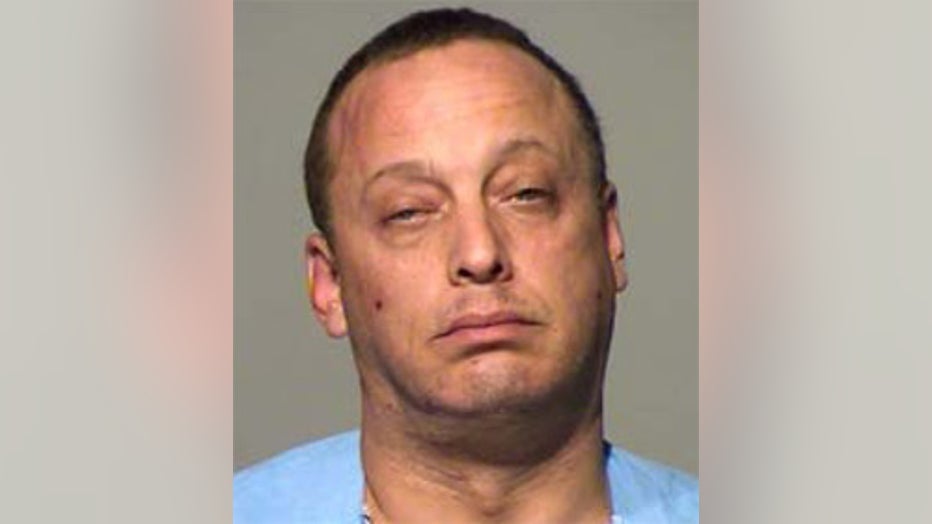 Hutchins is charged in connection with Milwaukee County's 1,000th repeat drunk driving incident since 2010, and has pleaded not guilty in the case.

Hutchins was arrested on October 29th following a high-speed chase resulting in the injury of two Sheriff's deputies.

Sheriff's officials say around 2:45 a.m., a deputy saw a car driving southbound in the northbound lanes of Mayfair Rd. That driver, Hutchins, would not pull over, so a pursuit began. The chase was on the highway and city streets — and reached 109 m.p.h.

The vehicle exited I-94 at S. 70th St., re-entered the freeway at 68th St., and again exited at S. Hawley Rd. to Vliet St.

Officials say the pursuit ended when Hutchins got on Highway 41 at the Stadium Interchange — and crashed into yellow barrels and the median wall. Hutchins' vehicle went airborne and collided with the deputy's squad, striking the front window and injuring the deputy.

A deputy involved in the pursuit tried to avoid hitting the debris from the crash — which caused him to crash. The deputy was taken to Froedtert Hospital for treatment. That deputy suffered a broken right foot (shattered heel), back and neck pain and an air bag burn.

An additional deputy was treated for pain to a wrist and shoulder.

The total distance of the pursuit was 6.8 miles — and the pursuit reached speeds of up to 109 miles per hour. Authorities say Hutchins was observed swerving in and out of lanes, running red lights and cutting off a semi-trailer during the chase.

Officials had to break a window to gain entry to Hutchins' vehicle, and the criminal complaint in the case says Hutchins grabbed the steering wheel and refused to let go.

Officials had to cut Hutchins' seat belt in order to remove him from the vehicle, according to the complaint.

As he was being removed from the vehicle, the complaint indicates Hutchins was physically resisting and yelling obscenities at the law enforcement officers.

Officials say Hutchins had a strong odor of alcohol, red glassy eyes and slurred speech, according to the complaint. He was taken to the hospital for treatment of cuts and shoulder and neck pain — and also for a blood draw.

While at the hospital, officials say Hutchins continued to be combative and refused a blood draw. Thus, a search warrant was obtained.

The complaint indicates he scratched a nurse with his potentially bloody nails, puncturing his gloves and, prosecutors say, putting the man's health at high risk.

Hutchins has two previous OWI-related convictions from 2008 and 2009. Court documents show in 2008 the man was traveling the wrong way on I-43 near the Town of Vernon. His blood alcohol level registered .205.

In a subsequent letter to the judge, Hutchins admitted to committing his "second and last DUI." Hutchins told the court he "can never drink a drop of alcohol again."

If convicted on all charges in this case, Hutchins faces about 35 years in jail.