"Trees are down:" Cleanup underway after strong storms roll through, dropping golf ball-sized hail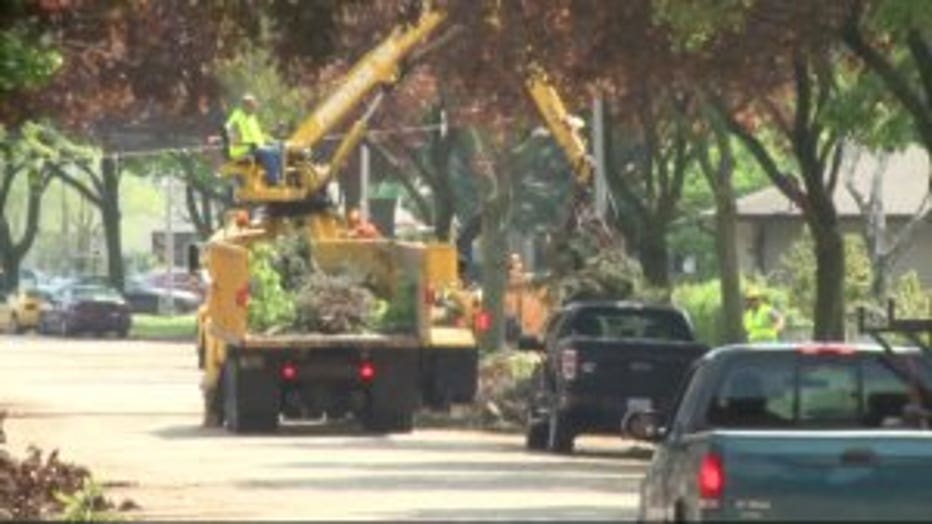 MILWAUKEE  — Cleanup crews have been busy after strong storms pushed through SE Wisconsin Monday afternoon and Monday night. At least one neighborhood on Milwaukee's far north side was hit pretty hard.

The City of Milwaukee's crews were hard at work Tuesday, May 16th, clearing roadways of hazardous debris.

"I think the city is doing a good job of taking care of it," said Sarah Gruen.

"This area, which is around the 40th and Good Hope area, you can't get through because of all the trees that are down from various neighbors throughout the neighborhood," said Vernita Willis.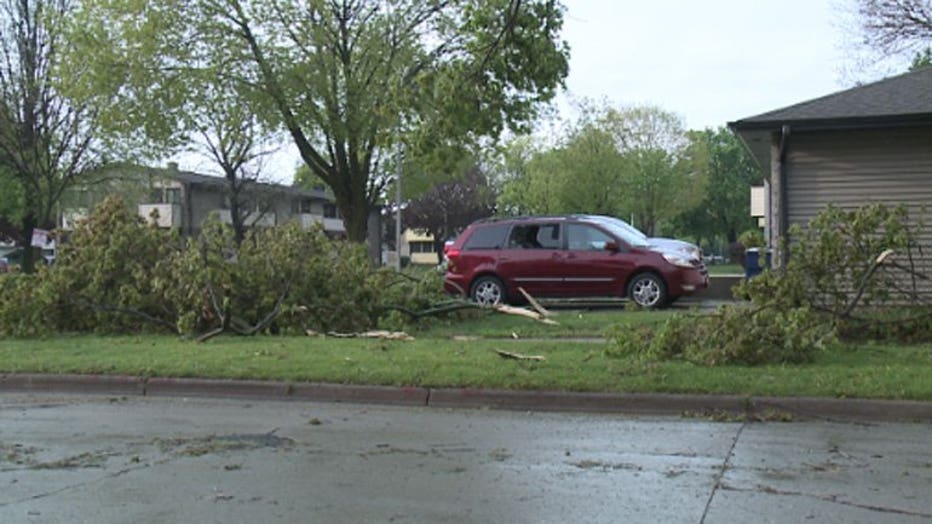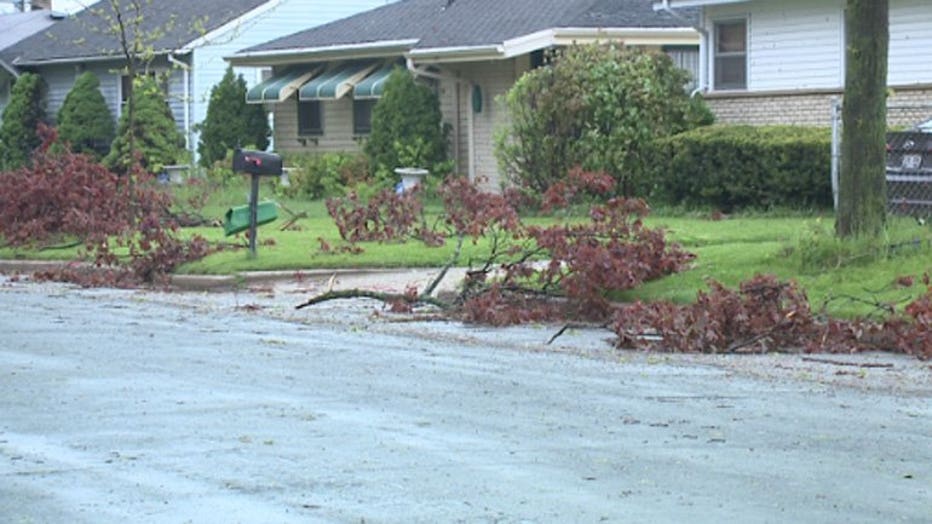 Many homeowners found themselves pitching in -- helping to clear up the limbs.

Gruen heard the storms roll in just after 11:00 p.m. Monday.

"I heard this big 'whoosh,' and it sounded like something hit the house, so I went outside and looked and the power went out just like that -- in a matter of two minutes," said Gruen.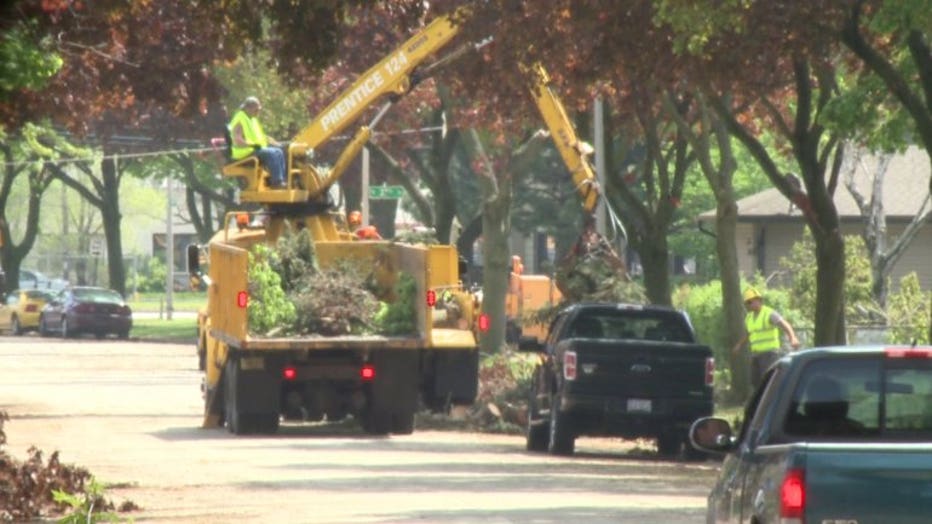 We Energies reported nearly 1,000 people were without power during the storm.

"Probably have had the generator for about 19 years. We've used it here about three times when we lost power," Gruen said.

Others were not so lucky. They had to rely on the sun to shed some light on the damage.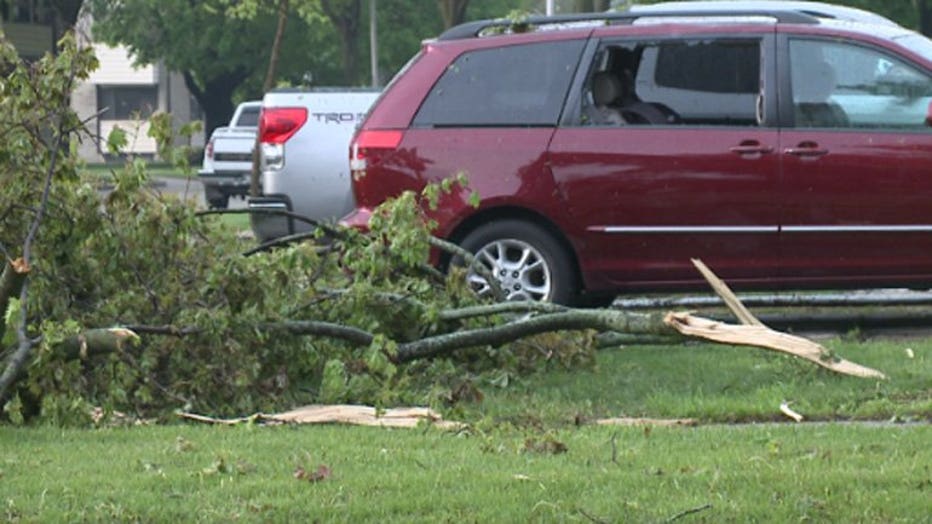 "It wasn't a good feeling, but I guess it could have been worse," said Morris Contrell.

Contrell's car was dented by a falling branch.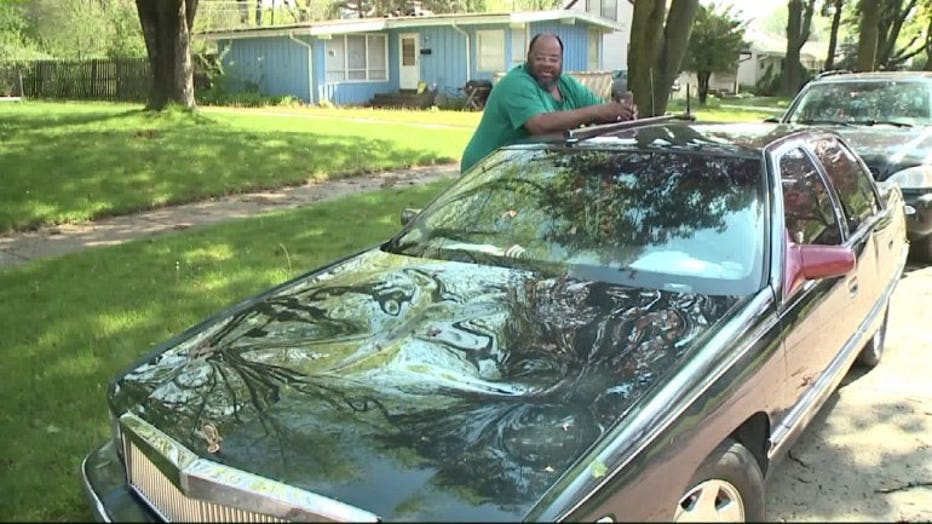 "A branch from this tree over here next door blew over and hit my car. It was on top of my car this morning and you know, I don't know. That's kind of crazy," Contrell said.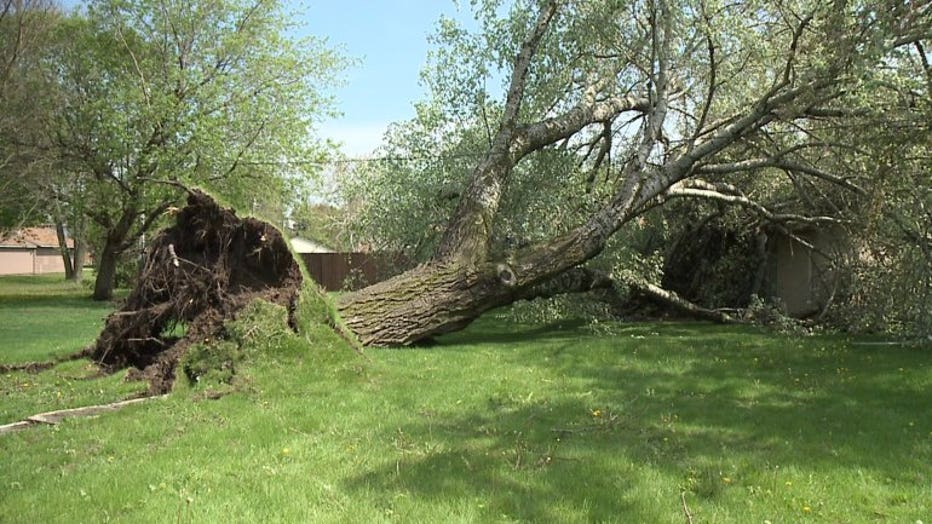 There were also reports of hail in some parts of our viewing area, and the National Weather Service reported quarter to golf ball-size hail in Grafton.




Cleanup will likely continue for several days.




CLICK HERE for the latest forecast information from the FOX6 Weather Experts.