"Transformed this neighborhood:" Habitat for Humanity dedicates 2 new homes to deserving families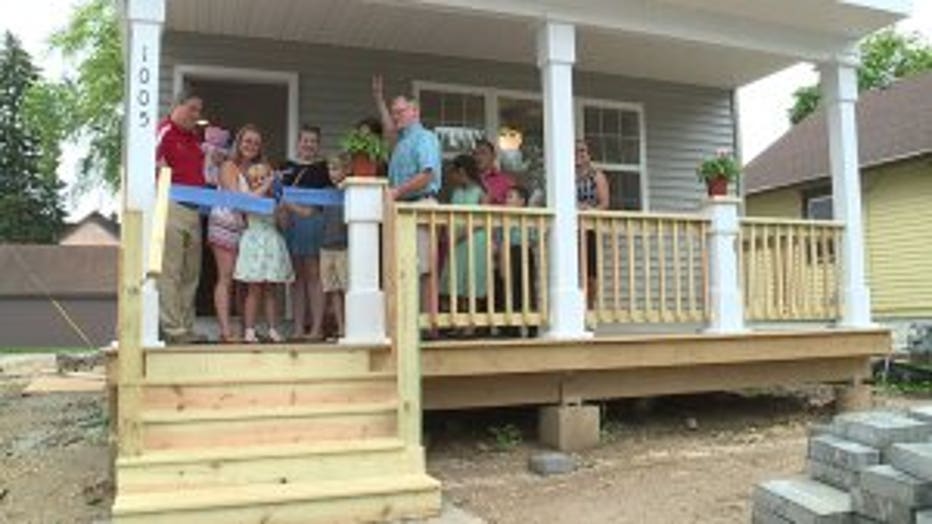 WAUKESHA -- Living the American dream! Two local families were granted the chance to become homeowners after dealing with years and years of extenuating circumstances.

With the snip of a ribbon, a new home is unveiled. Cheers echoed along Ryan Street in Waukesha on Saturday, July 22nd as two well-deserving families received keys to their new home.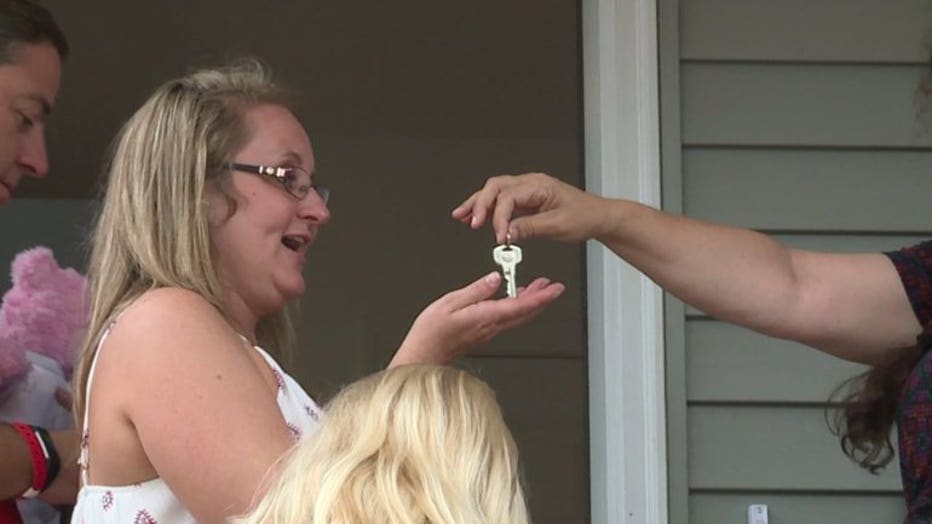 "This was one of my dreams," said Simon Arcos-Hernandez.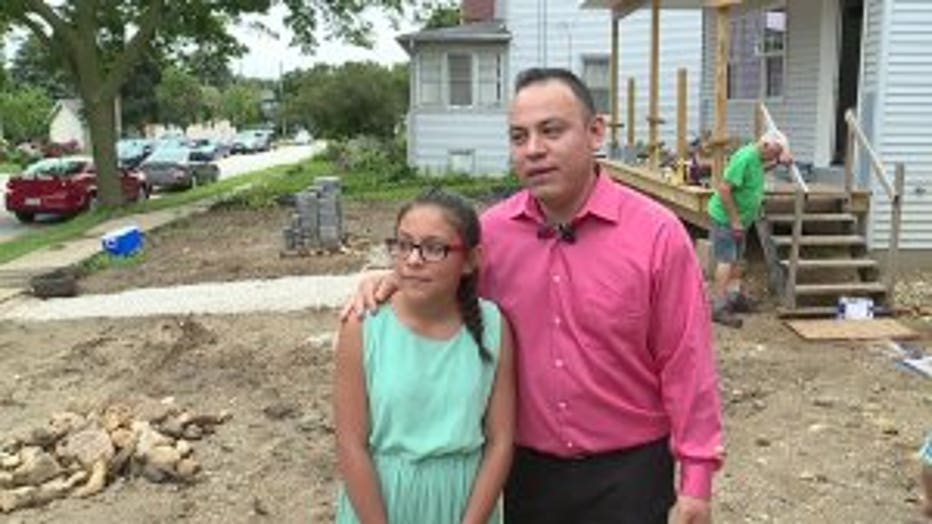 "It's the most amazing opportunity in the world to us, it's an amazing blessing," said Jenny Stetter, new homeowner.

Jenny Stetter and her two kids will now be next door neighbors to Simon and Teresa Arcos-Hernandez, and their four kids.

"Being so happy, kids are excited," said Simon.

The cozy, three bedroom, one-and-a-half bath homes were built by Habitat for Humanity.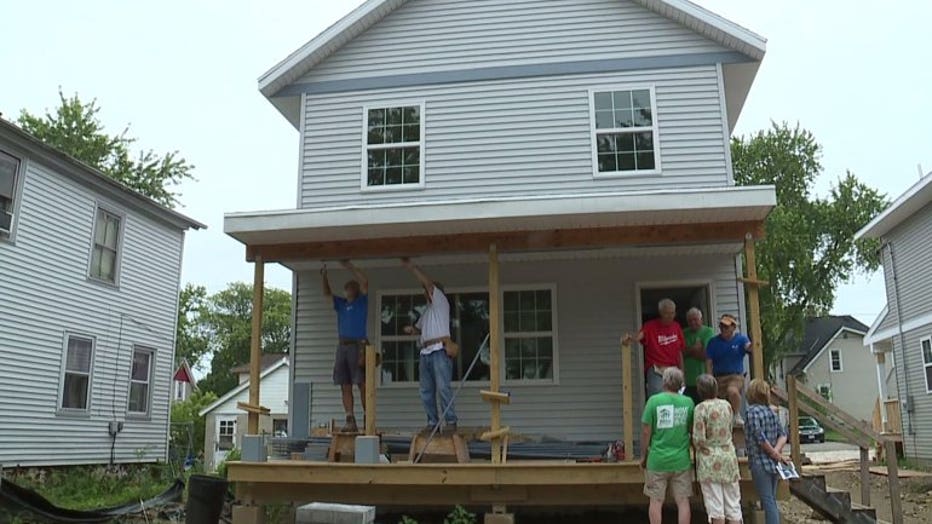 "These families have a lot of extenuating circumstances that brought them to this point," said Diane McGeen, Habitat for Humanity.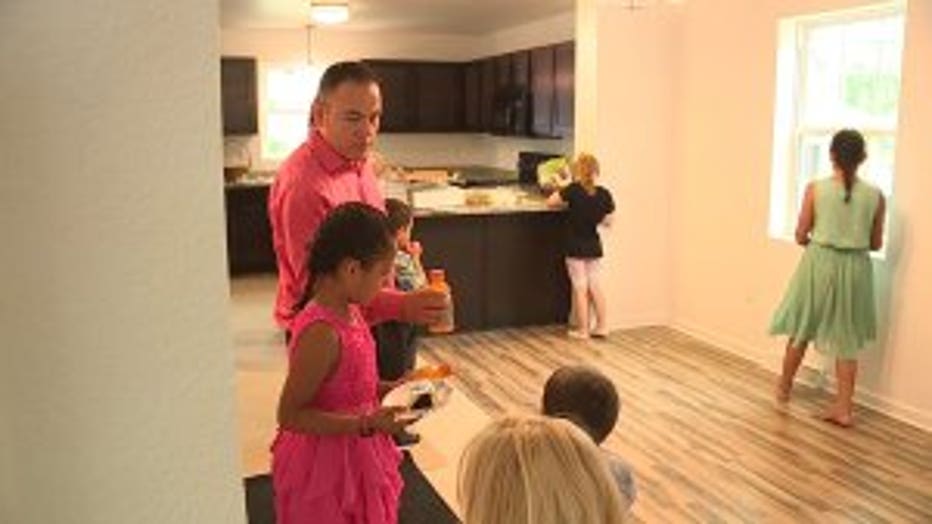 Stetter, whose family was bouncing from temporary housing units, is full of gratitude.

"They are all saints in my eyes," said Simon.

"Now we have that stability of knowing we are settled we don't have to wonder what's next or jumping from apartment to apartment," said Stetter. "We have our own home and it's permanent and that gives them great sense of peace."

Families looking forward to happy times and also being part of the welcoming neighborhood. The two families have not only changed lives for the better but the landscape of the bock as well. The property there previously was blighted.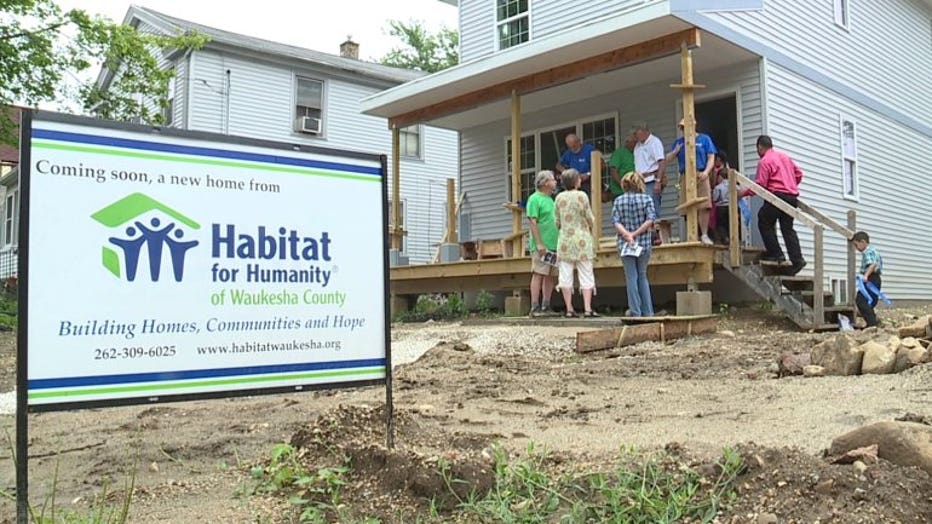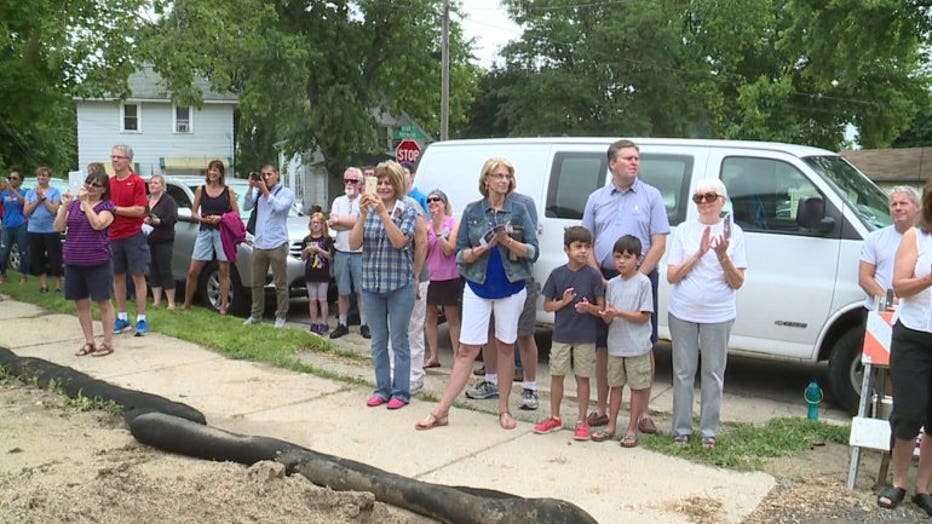 "We've transformed this neighborhood which is really kind of fun," said McGeen.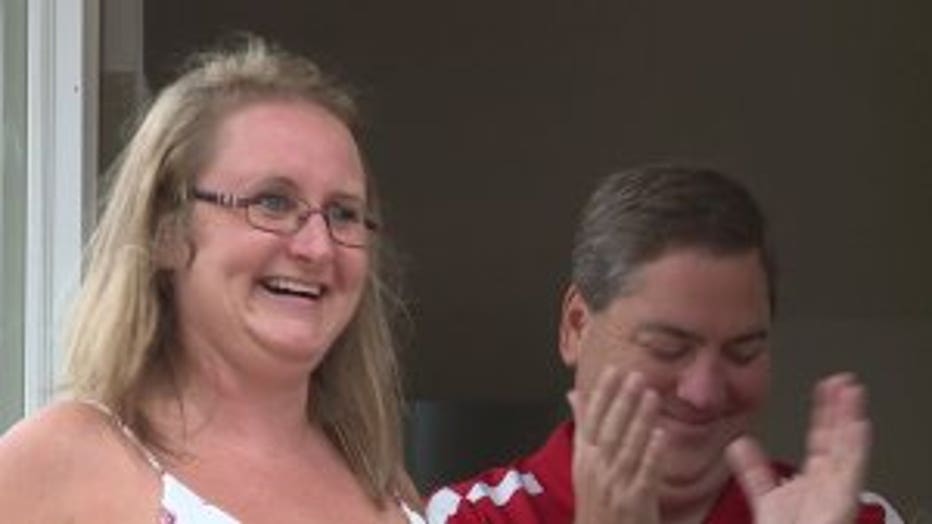 Proud to put in sweat, equity and work alongside volunteers, the new homeowners beamed with pride and strength after overcoming adversity.

"I think it's never giving up on your dreams and no matter how hard things might get, you have to make sure you keep pushing far and know there will always be a light at the end of the tunnel -- and never give up," Stetter said.

Saturday marked the fifth ribbon cutting in the area for Habitat for Humanity. Next, the organization plans on revitalizing a neighborhood and is looking to build ten houses over the next year and a half.