Traffic alert: West North Avenue Bridge over Canadian Pacific railway to be closed through November
MILWAUKEE -- The City of Milwaukee Department of Public Works (DPW) has announced the West North Avenue Bridge over the Canadian Pacific railway from North 30th to North 31st streets will be closed and replaced beginning June 2nd.

The project is expected to be completed in November 2015, weather permitting.

Traffic will be detoured around the bridge construction area.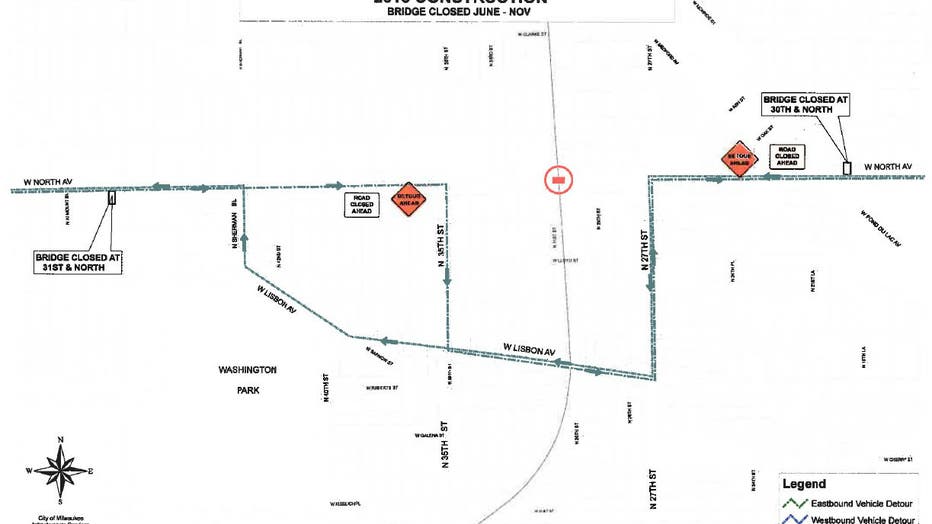 The project will include replacing the 1932 three-span concrete bridge with a new, single-span concrete bridge.

Roadway approaches will be reconstructed with concrete pavement. All curbs, gutters, driveway approaches, and sidewalks within project limits will be replaced.

The new bridge will be constructed with historic-looking bridge parapets to complement the red brick buildings found throughout the surrounding neighborhood.

The proposed roadway will remain 50 feet wide, and will provide two 12-foot driving lanes (one in each direction), two five-foot bicycle lanes, and two eight-foot parking lanes.