Total loss: Family, dog escape Dodge County house fire through basement window
DODGE COUNTY - Firefighters from 12 departments on Monday morning, Nov. 12 responded to the scene of a three-alarm house fire off Goodland Road in the Town of Herman. The initial call came in shortly after 2:30 a.m.

Officials say three adults, two children and a dog were able to escape through a basement window.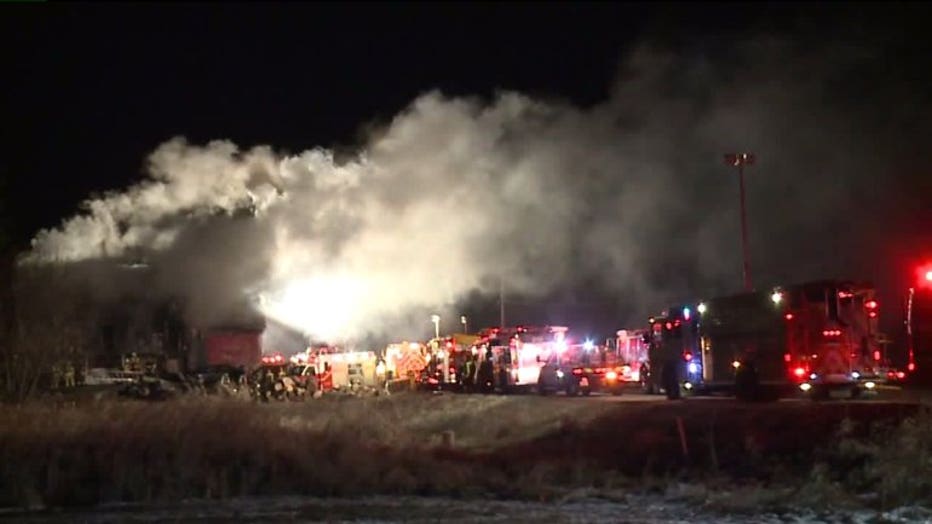 According to officials, the family was sleeping when the fire broke out, however, their Ring doorbell camera alert went off -- sensing the motion on the porch. That woke up one resident, and when they went to the front door area, they saw the fire and took action to evacuate.

One firefighter sustained injuries not believed to be life-threatening. No residents were injured.

The house was deemed a complete loss, as were two vehicles.

The cause of the fire is under investigation.