'Total loss:' 3-alarm fire deemed accidental destroyed Grafton home; no injuries


GRAFTON -- A home on High Bluff Drive in the Town of Grafton was deemed a total loss after a three-alarm fire Wednesday evening, Dec. 4.

The Grafton fire chief said this was an accidental fire. Crews were called out just before 5 p.m.

"It was a sight," said a witness of the massive flames.




"Tall -- just shooting up into the sky," said Jerry Grant.

FOX6 crews on the way to the scene saw the flames from a mile away.

"The house may have had flames two stories higher than the roofline itself," said a witness. "Pretty incredible."




Thankfully, the estimated four to five people inside the home got out safely, and no firefighters were hurt. Sadly though, the fire chief said there were cats in the home, and it wasn't immediately known whether they made it out.

"It's the holiday season," said Grant. "I feel terrible for them. Hopefully, the neighborhood can help them out."


Town of Grafton house fire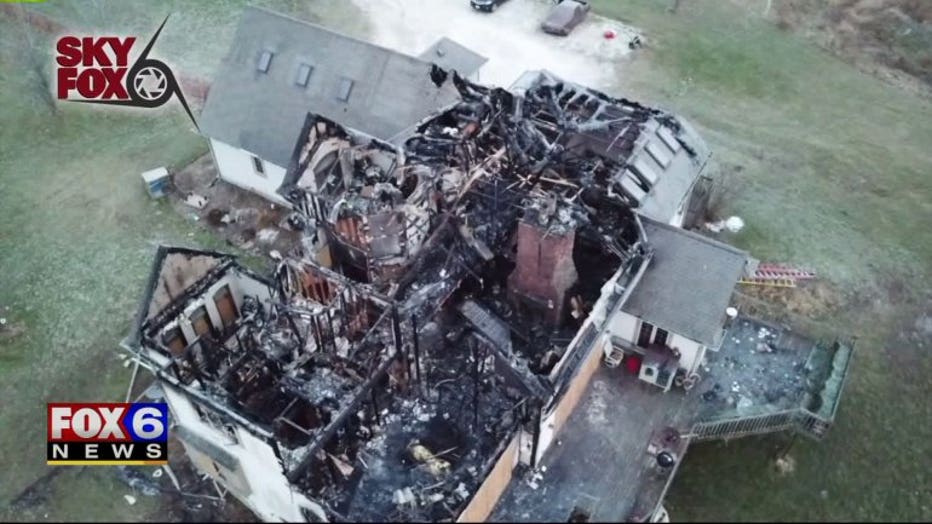 Town of Grafton house fire


A preliminary investigation revealed some items placed near a fireplace in a bedroom at the home were ignited. The fire chief said it was believed the family tried to take those items outside and got them to a window, where strong winds then lit up the side of the home.

FOX6's cameras captured an extremely intense fire. The fire chief said this fire was upgraded to the first alarm before Grafton FD even got on scene.

PHOTO GALLERY



Fighting the fire was difficult because there are no fire hydrants in the rural area. The fire chief estimated 15 departments sent water tenders to the scene, while other companies responded to help fight the fire, as well.

"It's amazing to me," said Grant. "I've never seen this much fire equipment respond to a fire before."