"Too much of a coincidence:" Senator calls for scrutiny of treatment clinic


MILWAUKEE— New  information in a FOX6 Investigation of a Milwaukee drug treatment clinic accused of fraud.

The clinic at 5228 W. Fond du Lac in Milwaukee closed last year after the state cut off Medicaid reimbursements.

FOX6 Investigator Bryan Polcyn shows you why a state senator is now calling fora closer look at the new clinic the state approved to take its place.

Everyone has a story about the worst boss they've ever worked for. For Brett Engle, it just happened to be his first boss.

"He's a very conniving individual," Engel said, "He had, I believe,  26 security cameras... so he'd be always looking at you."

Fresh out of college in 2012, Engel was hired as a therapist-in-training at Acacia Mental Health Clinic in Milwaukee, owned by Abe Freund.

"I usually tried to avoid him, as best I could," Engel said.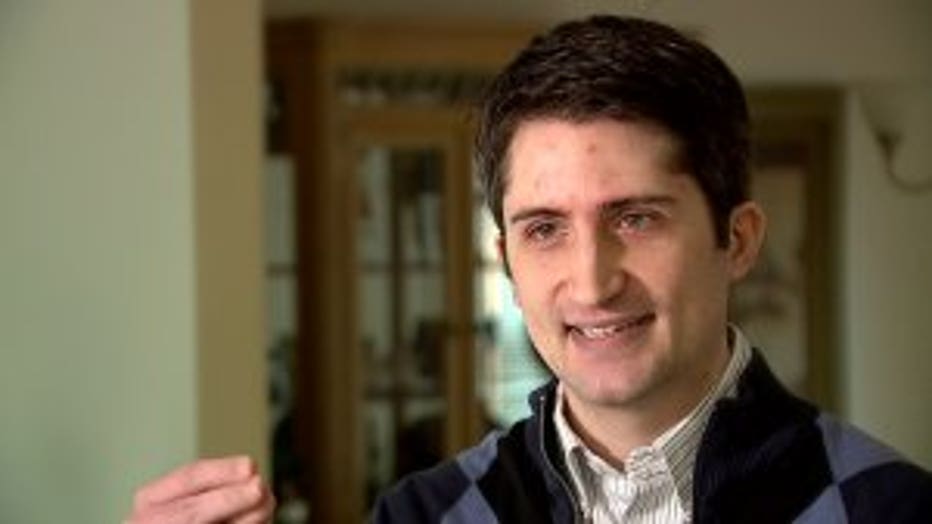 Brett Engel, a therapist-in-training at Acacia from 2012-2013, says Freund was a 'conniving' boss who put profits before patients


Freund lives in Kiryas Joel, New York. It's an Orthodox Jewish village more than 800 miles from Milwaukee. Despite the distance, Engel says Freund kept a close eye on the business, either in person or over his network of cameras.

"He even made a joke once to me," Engel recalled, "remember I can see you in the hallway."

Engel specialized in child psychology, but says Freund preferred adult clients. He believes that's because Freund could more easily require adults to take drug tests.

"All of the adults who would see a doctor had to give a urine drug sample," Engel said.

Freund has no medical background, but allegedly required that clients be drug tested every time they came for an appointment. And Engel said the boss had little patience for those who missed appointments.

"He said to me, 'Remember this is a business. I want money, you want money.'" Engel said, raising his hand and rubbing his thumb and forefingers together.
"He'd do that hand gesture?" Polcyn asked.
"Yes, it was nauseating," Engel said.

Engel quit in 2013, just weeks before one of his coworkers filed a whistleblower lawsuit, accusing Acacia and Freund for defrauding Medicaid.

The federal government took up the case in 2016 and, last year, the state of Wisconsin joined the ongoing suit.

It accuses Freund of using "vulnerable individuals" for "personal gain" by filing claims for unnecessary drug urine screens.  According to the  lawsuit, those claims increased from roughly $179,000 in 2011 to nearly $3,000,000 in 2014.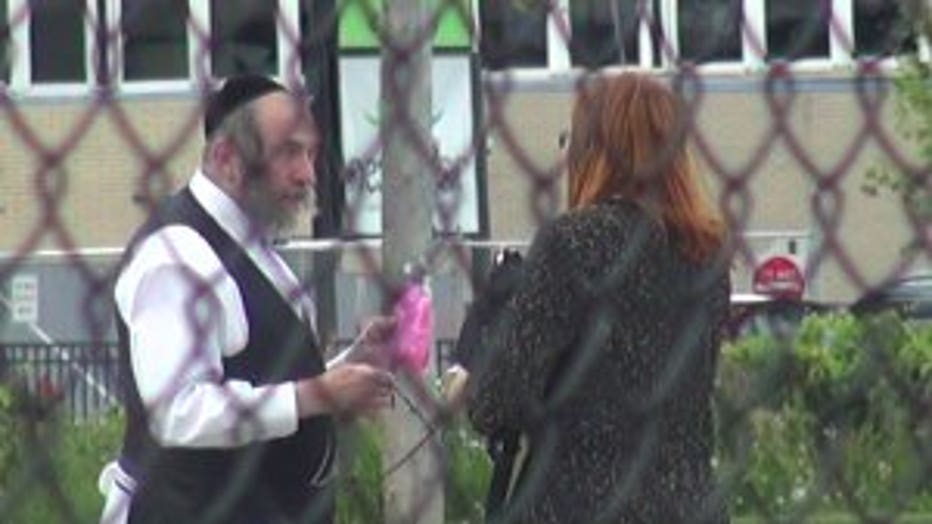 Abe Freund's company, Telepsych, bought Achievement Associates in 2016 from Dr. Neena Florsheim of Mequon.


The alleged fraud took place in State Senator LaTonya Johnson's district at the clinic near 53rd and Fond du Lac.

"It just makes me angry!" Senator Johnson said.

But her concern does not end with Acacia.  The Wisconsin Department of Health Services suspended Medicaid payments to Acacia last year.  In June, the clinic closed it's doors. But just four days later, the State approved a new clinic in the same location -- Achievement Associates.

A FOX6 Investigation finds the owners of the two clinics have ties that stretch all the way to Kiryas Joel.

"It's just too much of a coincidence," State Senator La Tonya Johnson said.

Achievement Associates has operated mental health clinics in the Milwaukee area for decades.  For most of that time, the business was owned and operated by a Mequon doctor named Neena Florsheim. Last June, Florsheim applied to open a new branch of Achievement Associates in the same building where Acacia was shutting down. She filed the application on behalf of Achievement Associates Center, owned by Netanel Friedman.

Friedman lives in Kiryas Joel on the same street as Freund. We were unable to reach either man in person or by phone. But Kiryas Joel was not the only connection we found.

Dr. Florsheim declined repeated requests for an on camera interview, but through a public relations firm, told FOX6 she signed a contract to sell the assets of Achievement Associates in September of 2016. An internal memo obtained by FOX6 shows she sold her business to "a wonderful, New York based firm" called Telepsych, whose Chief Executive Officer is Abe Freund.

Florsheim says she knew Freund was "involved" with Telepsych, but she did not know he "owned" it. When she applied for the new branch in June, she did so on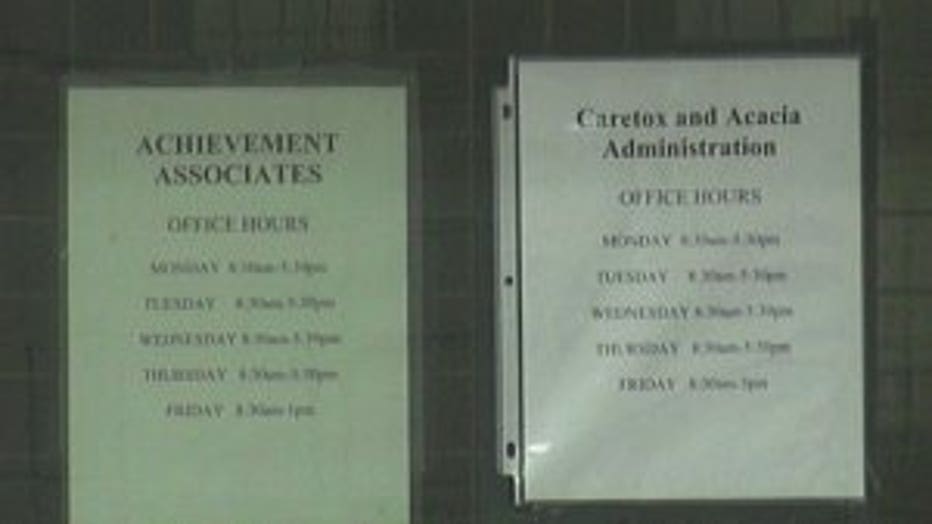 Acacia closed in June 2017. The state approved Achievement Associates to operate in the same building 4 days later.


behalf of Achievement Associates Center, owned by Friedman, and not Achievement Associates Group, incorporated by Freund.

The state confirms that Achievement Associates Center is the one approved for operation, but paycheck stubs provided to FOX6 by a current employee show Achievement Associates Group paying the same worker both before and after the transition between clinics last June. Florsheim says the checks are likely just residual payments for work done months prior.

"You can kind of follow the paper trail," Johnson said.

In an email to FOX6 News, the Wisconsin Department of Health Services says it "would not approve" Medicaid payments to any entity "in which Mr. Freund had an ownership interest." According to the documentation submitted by Florsheim last June, Achievement Associates Center had "no disclosed connections" to Freund. The state does say that "monitoring is ongoing."

Dr. Neena Florsheim has not been accused of any wrongdoing.  She says she only became aware of the allegations against Freund after she had agreed to sell her company to his.

Senator Johnson wants to be sure the state is looking forward, so what happened with Acacia doesn't happen again.

"We don't need the system to be bilked out of a million dollars again to find out there's a connection there," Johnson said.

Here is what we know for certain.

Abe Freund incorporated Achievement Associates Group in 2016 at 5228 W. Fond du Lac Avenue.

Netanel Friedman created Achievement Associates Center in 2017, opening a clinic at the same location.

Both men live in the same small village in New York, and both have done business with Dr. Neena Florsheim.

Still, Florsheim tells FOX6 she has "no inside information" about the business relationship between the two men. At least for now, the state of Wisconsin appears to be satisfied with the information it has.