"Too many:" 43 people killed in WI as a result of domestic violence; what can be done about that number?


MILWAUKEE -- The names of 43 people killed as a result of domestic violence in Wisconsin were read inside Milwaukee's City Hall on Monday, September 28th. This, as some took to the street to raise awareness about domestic violence.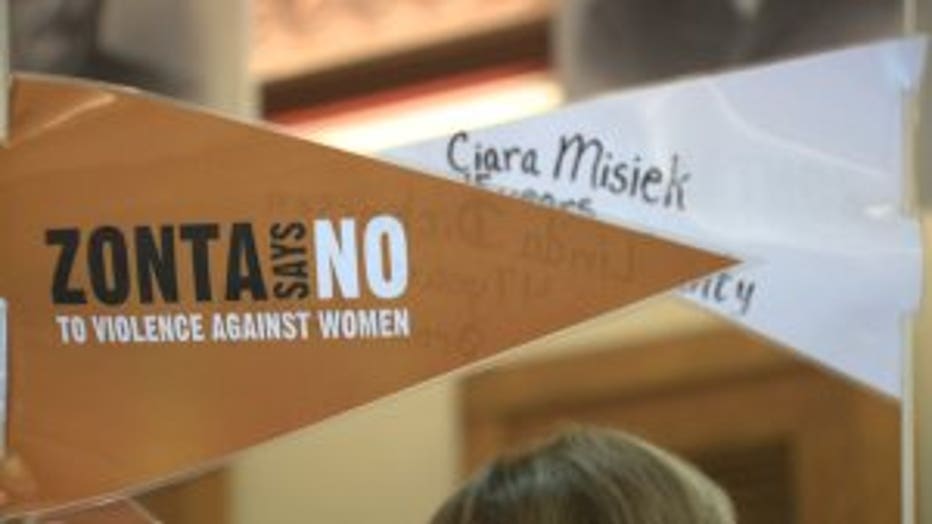 Anti-domestic violence demonstration


One by one, they chose a pennant bearing the name of a homicide victim killed in a domestic violence conflict in Wisconsin, and then they hit the street -- marching in silence in memory of the victim.

"So far this year we've got 114 homicides and 11 of them are domestic violence related. It's ten percent of our total. It's too many," Milwaukee Police Chief Ed Flynn said.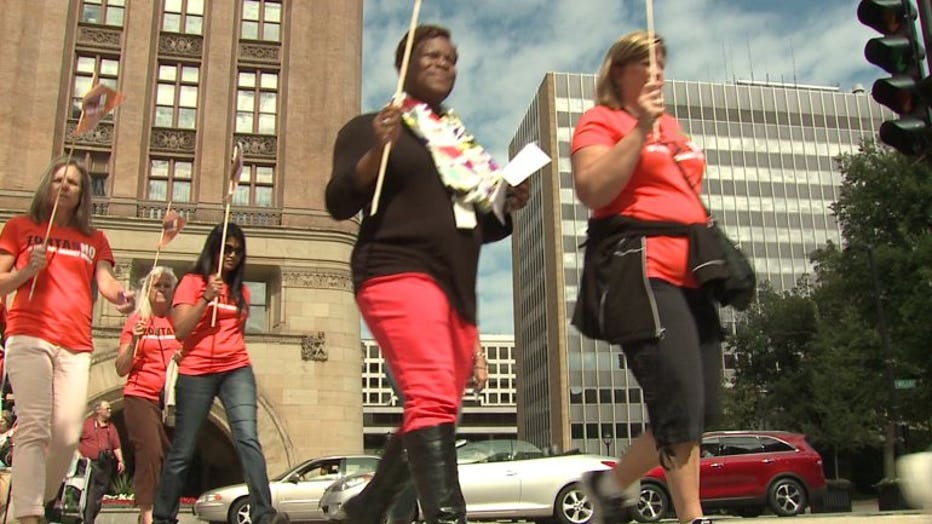 Anti-domestic violence demonstration


When Nancy Yarbrough was just 17 years old, she says a childhood filled with violence led her to a man who took her across state lines and trafficked her for sex.

"It affected me greatly because over the years I got myself involved in toxic relationships because of it," Yarbrough said. "It's happening in our backyards. Ladies -- protect your daughters. Fathers -- protect your sons."

Yarbrough is now involved in a program called Fresh Start for those who have been trafficked.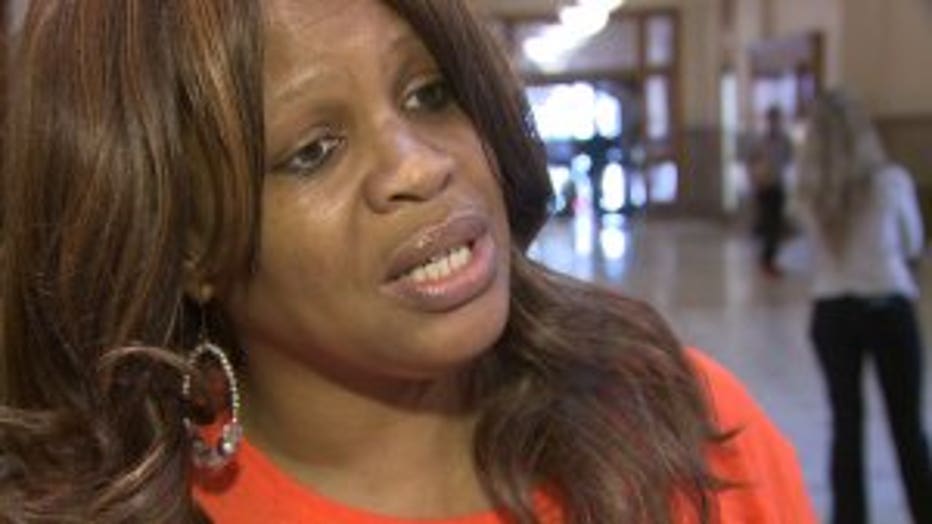 A report just released by the "End Domestic Abuse Wisconsin" agency says that in 2014, in the 43 homicide cases that involved domestic violence, most of the victims were killed when they were taking steps to leave the relationship.

Guns were used in 59% of the deaths.

"I'm grateful today that I'm a survivor from so many domestic violence issues -- whether it was the physical abuse that happened way earlier in my life, whether it was the verbal abuse that happened later on in a different relationship and then there was the psychological abuse," Yarbrough said.

Those affected by domestic abuse will soon benefit from a brand new 72,000 square foot Sojourner Family Peace Center. It will be a one stop shop -- with everything from sensitive crimes detectives to psychologists to a shelter all under one roof.

It is scheduled to be fully operational in January.

Domestic violence resources:

LINKS: Helpful resources for those affected by domestic violence
Sojourner Family Peace Center 24-hour domestic violence hotline: 414-933-2722
Milwaukee Women's Center hotline numbers: 
24-Hour Crisis Line:  (414) 671-6140
Domestic Violence Hotline:  (414) 933-2722
National Domestic Violence Hotline:  (800) 799-SAFE
Emergency shelter for domestic violence victims:
Milwaukee Women's Center's Shelter:  (414) 671-6140
Sojourner Family Peace Center   (414) 933-2722
Waukesha Women's Center   (262) 542-3828
Wisconsin Coalition Against Domestic Violence