Three law enforcement agencies seeking two burglary suspects


NEW BERLIN (WITI) -- Law enforcement officials in New Berlin, Mequon and Washington County are seeking the public's help in locating two burglary suspects.

Police say the latest burglary happened in New Berlin during the daylight hours of January 10th.

FOX6 News spoke with a burglary victim inside her New Berlin home. She didn't want to be identified, but is looking forward to closure -- when police have the suspects in this case in custody.

"You can't worry about things like that every day. We'll get some closure on this," the woman told FOX6 News.

The woman says she came into her home and the door was broken down -- possibly with a crowbar.

"We looked around and nothing was disturbed downstairs. I went upstairs and everything was taken out of my jewelry box. That was the only thing they took was the jewelry. Then we looked (outside) and saw footprints," the victim said.

New Berlin police responded, and the investigation led to something bigger.

"Detectives were able to link that to burglaries that occurred in Washington County and Mequon," New Berlin Police Officer Tony Fus said.

Police believe a burglary in Mequon on November 20th, near Mequon Road and Justin Drive was done by the same people.

"We`re looking for help in identifying those two individuals -- names, workplaces, where they may live because they are traveling obviously to commit these burglaries," Officer Fus said.

"I'm thinking someone will recognize them," the New Berlin victim said.

Officer Fus says neighbors can help neighbors avoid falling victim to a burglary.

"If you see somebody that doesn`t belong in your neighbor`s driveway or up by their door, or on their property, call the police," Officer Fus said.

The suspects may be driving a newer Ford Escape, black in color.

Anyone with information is asked to contact the New Berlin Police Department at 262-782-6640 or Crimestoppers at 1-888-441-5505.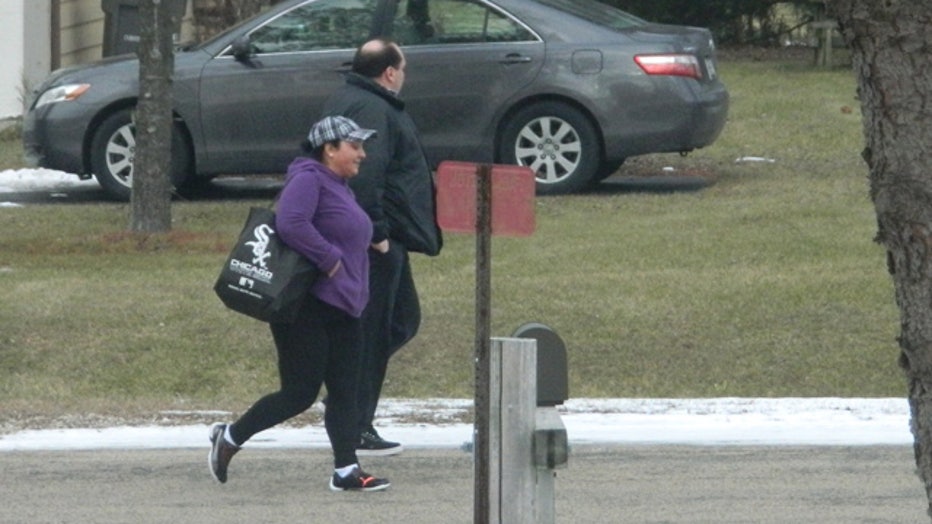 New Berlin burglary suspects