Thousands of racing fans pack the stands at North Carolina speedway


ALTAMAHAW, N.C. -- Thousands of racing fans packed the stands of a North Carolina speedway on Saturday, May 23, despite state restrictions on outside gatherings.

Fox 8 reports Ace Speedway reopened for Memorial Day weekend to a packed house. The season was supposed to begin in April, but was delayed because of the COVID-19 pandemic.

Alamance County Sheriff Terry Johnson told the station he felt Governor Roy Cooper's executive order was "unconstitutional" and said he would not interfere with the race.

Phase 2 restrictions in North Carolina limit outdoor gatherings to 25 people.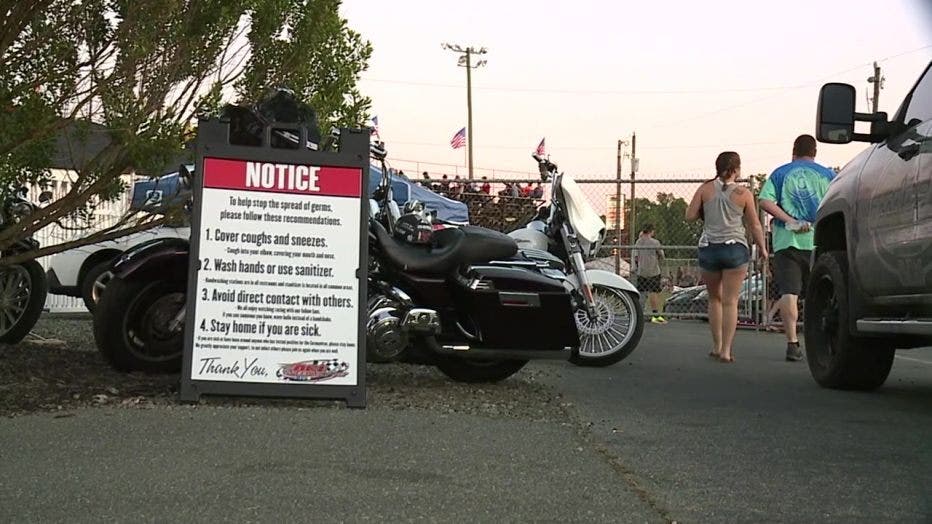 Fans at the event even traveled from out of state to watch the race alongside local families.