Thousands gather for food, fun and fireworks on Milwaukee's lakefront


MILWAUKEE -- The annual lakefront fireworks show is a tradition that brings thousands of people to Milwaukee every July 3 -- and 2019 was no different. Despite the fog delaying the show about 15 minutes, the fireworks still went off with a bang.

FOX6 News met four families who have been going to the lakefront fireworks show for a combined 100 years. All four of the families picked out their spot early Tuesday morning, July 2. They staked it out and then filled it up with tents, grills, games and of course lots of food.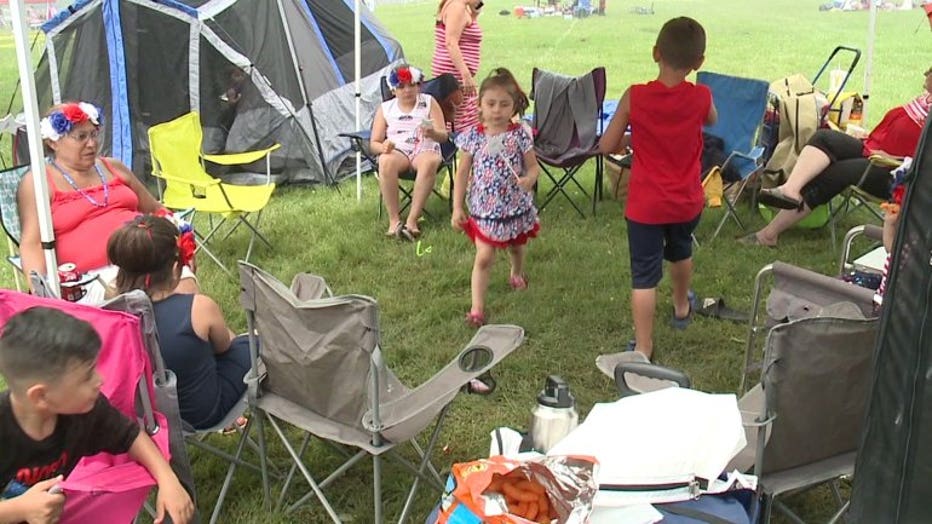 This is the 30th year Mike and Carolyn Conley have claimed a spot on the lakefront. Now, their grown kids come to join them. The couple even wears matching outfits, and Carolyn goes all out with beads and glasses and every accessory she can find that lights up.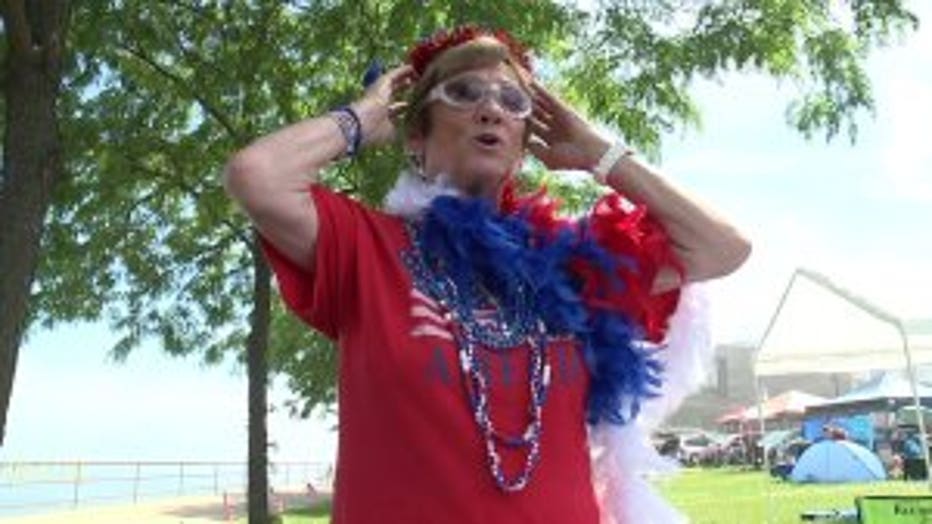 "I am the queen of the fireworks but not everyone knows that, but I know that. And when my friends and family come to they know that because I tell them," said Carolyn.

Cutting through the haze along the lakefront was the scents of sugar and salt.

"Our traditional kettle corn is going to be more popular. Caramel always sells good," said Christopher Latch, co-owner of Cottage Grove Kettle Corn. "We have a red white and blue for the Fourth of July which is raspberry and vanilla."

Hours prior to the fireworks, families and friends had no shortage of guilty pleasures and treats to snack on.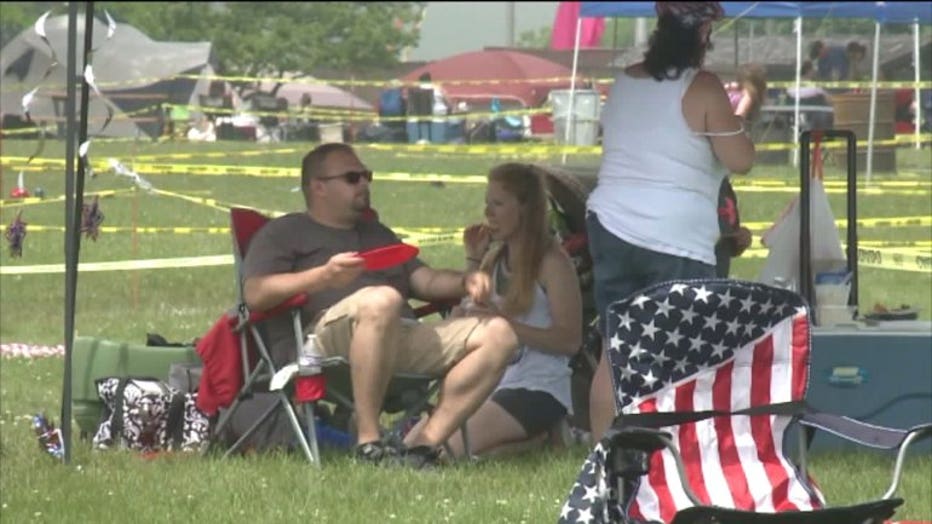 "Our best seller is our Cuban sandwich, we offer our homemade Cuban wine sauce or the traditional yellow mustard and of course pickles," said Angelina Maholias, owner and chef of Little Havana Express.

Among the food trucks is Little Havana Express. The truck is back for their fourth season and they are packed with flavor. The owner and chef says they are always on the go.




"Everything is made from scratch... everything that you are getting is made from the heart," said Maholias.

A variety of toy vendors are also along the lakefront, selling everything from light up gadgets, flags and bubble machines. The hot selling item this year: a light-up unicorn sword for $12.




"We've had these for a couple years and they still sell good but everyone wants something new fresh so that's why we go these. The hacker masks, those are pretty hot too, they light up," said Greg Turner, Event Toyz.