This North Carolina woman is accused of stealing $144 worth of eye shadow
FAYETTEVILLE, NORTH CAROLINA (WITI) -- A North Carolina woman is accused of stealing $144 worth of eye shadow.

This is 31-year-old Brandy Allen.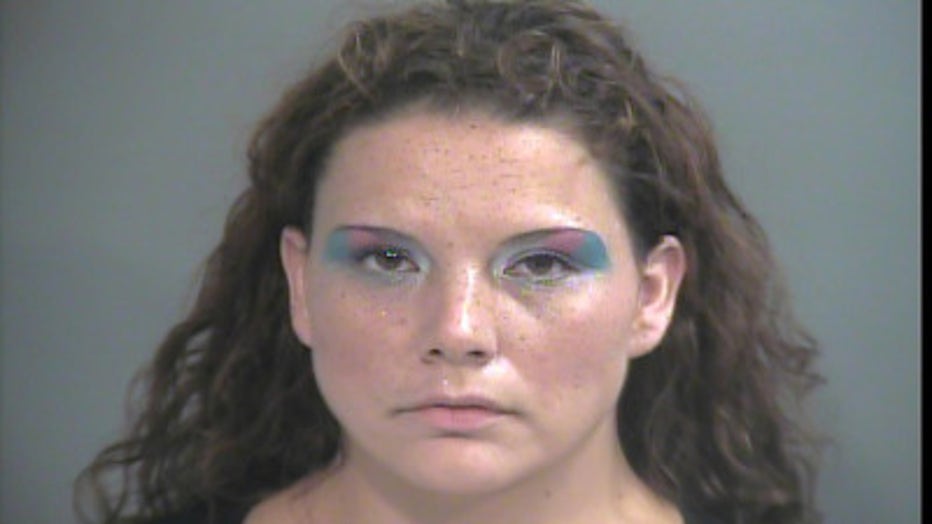 Allen faces charges of shoplifting and disorderly conduct for the incident that occurred on Labor Day.

Police were called out to an Ulta store, where a caller reported seeing Allen grabbing handfuls of makeup without looking at the color or labels. She didn't appear to be checking prices either.

FOX6's sister station, 5News KFSM in North Carolina says Allen entered the store with a woman who tried to distract store employees.

KFSM reports the woman who called police introduced herself to Allen as the store's general manager -- asking to see the contents of Allen's purse.

As Allen emptied her purse -- pulling out several different packages of eye shadow, she ran her finger through the tops of each package, in an effort to make the eye shadow look used, according to KFSM.

Allen then began cursing loudly -- saying: "No one (expletive) saw me steal anything."

KFSM says when a store manager pointed out some red eyeliner taken out of Allen's purse -- that a store employee had helped her get at the counter, Allen insisted the eyeliner was hers -- twisting it and even breaking it in half in front of the police officer and store manager to make the eyeliner appear used.

Allen was then taken into custody.

The approximate value of the stolen makeup was $144.