"This is upon us:" Smooth sailing at Erin Hills with 1 month to go before 117th U.S. Open


ERIN -- On June 15th, the 117th U.S. Open Championship will tee off at Erin Hills Golf Course. The preparation, years in the making, was still underway with one month to go.

The metamorphosis of the 652-acre piece of land known as the Erin Hills Golf Course is striking to the man who might know it more intimately than anyone else.

"The big change for us is, you start to see all the infrastructure. All the planning is really coming together now -- so just seeing the grandstands come up, seeing the hospitality tents be completed, you have a sense that this is upon us at this point. So that's really exciting," Zach Reineking said.




The excitement for Reineking is growing exponentially, as Erin Hills will host the U.S. Open on June 15th. As construction continues, Reineking said the spotlight on the course from a growing audience magnifies.

"We try to block it out as much as possible, but it becomes really challenging at some point. We know that the spotlight is now getting turned on to us and that there's a fair amount of excitement. This is the first time it's been hosted at Erin Hills -- the first time in the state of Wisconsin -- and I think that that excitement really kind of fuels us," Reineking said.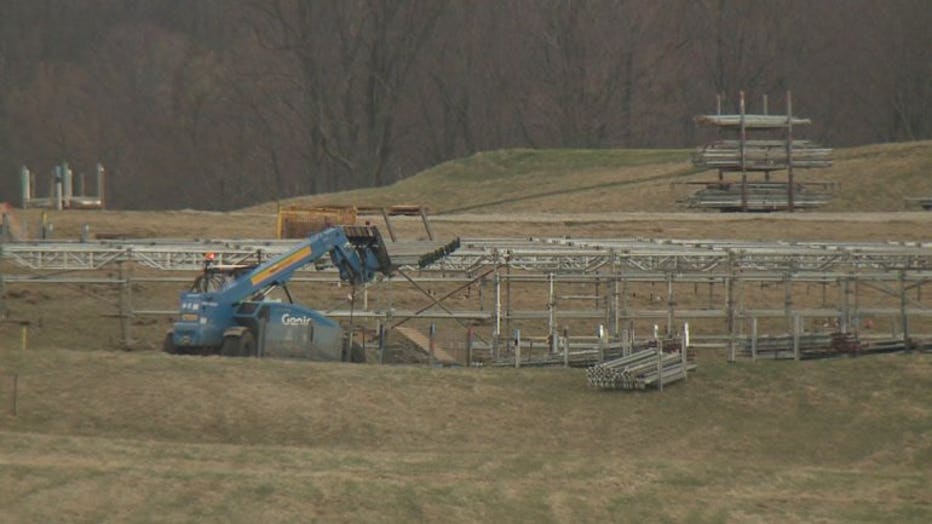 To look at the course from a high point, it would seem as though there is controlled chaos, with numerous projects in the works, but Reineking was seemingly just the opposite -- as the deadline for the course's readiness nears.

"We try to make sure that we're on every green every day, that we're on tee boxes. I mean, it's such a large property that it's easy to skip some areas, but we try to make a conscious effort that every day we're out on fairways, on greens and tees and just to make sure that we've crossed every 'T' and dotted every 'I' and that we feel that we're still trending in the right direction," Reineking said.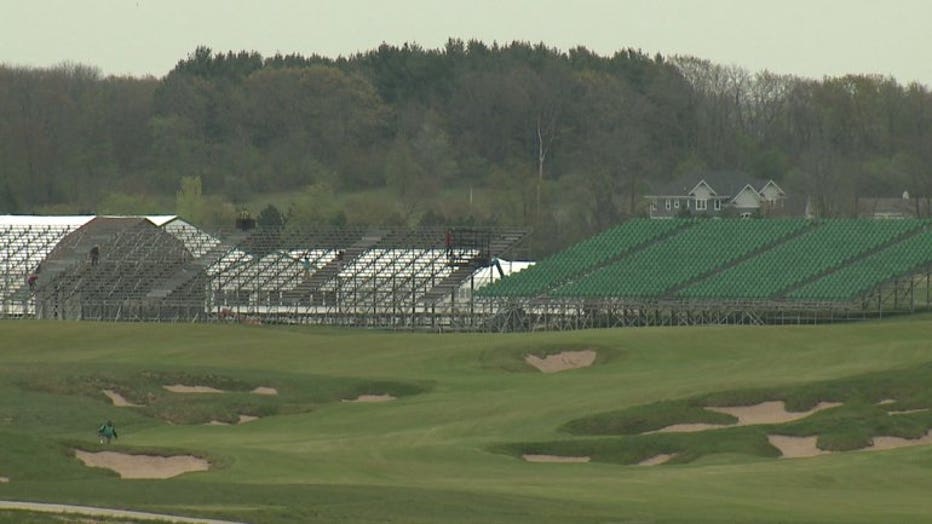 The attention to detail will definitely be noticed by the players who will officially start playing on June 12th.

"We hope that they see a facility that is a one-of-a-kind spot. I hope that they can appreciate just its natural terrain, the contours that are out here, and I think the fact that we haven't opened up the golf course this year prior to the Open really has provided us an opportunity to really kind of fine tune Erin Hills -- so what we're hopeful for is that they see it is just a golf course in pristine condition," Reineking said.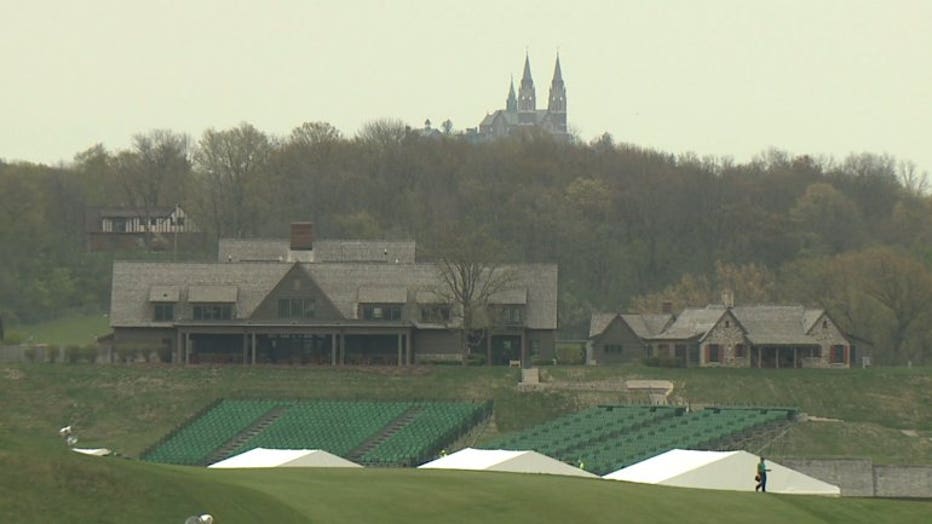 While there haven't been many surprises along the journey for Reineking, one that is out of his control has been a pleasant one, just in time for the fans and television cameras to arrive.

"I think what will change in the next 30 days is you'll see our native areas will start to seed out. That seed head will turn to an amber color, so you're going to get this stunning contrast between our unmowed areas and all the playable areas. What we're seeing so far is the seed heads have actually emerged. We feel like we're about 10 days early, and if that plays true, that means we'll be exactly where we want to be for the Open," Reineking said.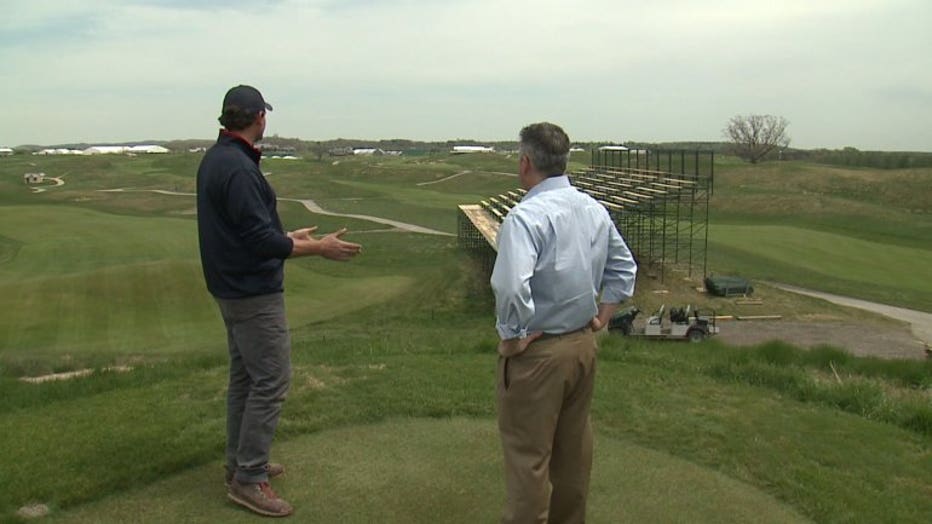 Soon, the work will be done, and the course's evolution will be complete.

"I'm hopeful that just coming out on the golf course with 35,000 people out here and the excitement of seeing that many people and grandstands filled, I think it's that piece is what's going to excite our staff, and as we've prepared for this, it's long hours, long days. I think that's what's going to re-energize everybody to see this process all the way through," Reineking said.

And a champion will be crowned.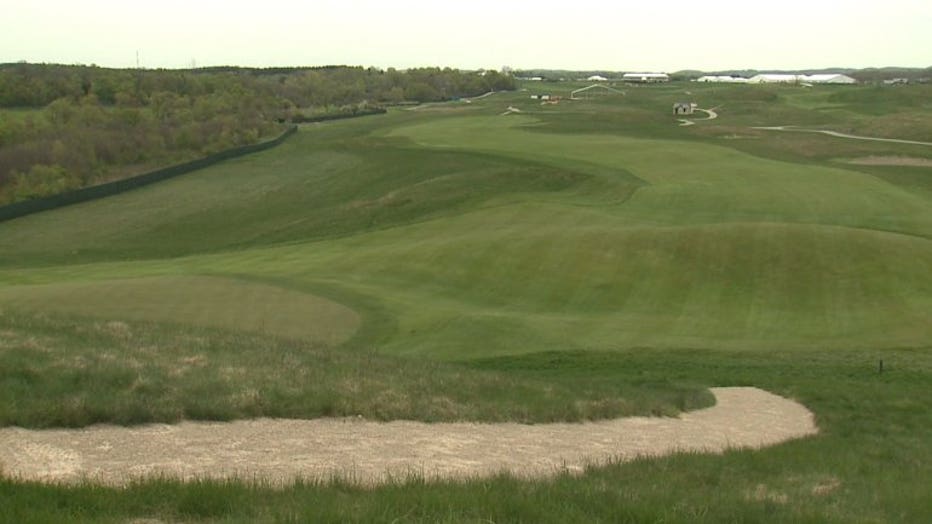 The practice rounds start Monday, June 12th with the U.S. Open Championship starting Thursday, June 15th.

You can see the U.S. Open beginning on the 15th at 5:00 p.m.