"This is awesome:" Milwaukeeans have playoff fever as Bucks, Raptors series tied at 2-2


MILWAUKEE -- Whether you're a die-hard or a bandwagon fan, it's hard to miss the excitement for the Milwaukee Bucks around the city. Folks geared up for Game Four with a pep rally outside the BMO Harris Bradley Center on Saturday April 22nd.




Although the hype turned into disappointment after the Bucks' loss, but many fans are optimistic about Game Five.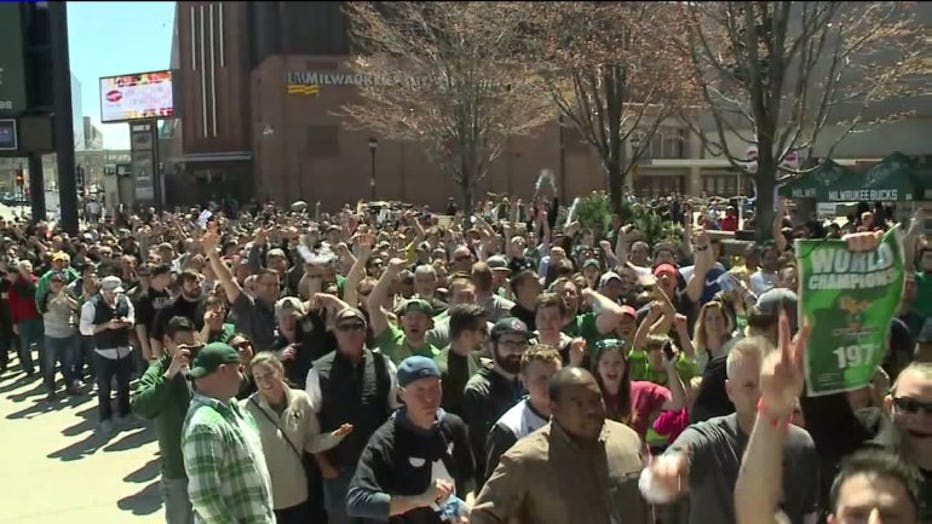 The party started early on 4th Street, with a couple hundred fans enjoying a pregame celebration.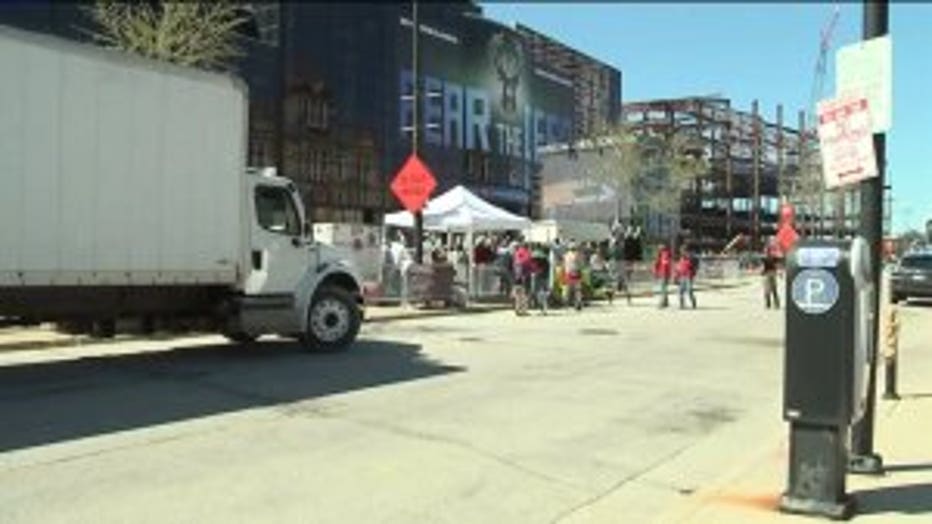 "This is so great! It's a beautiful day," said Cyndi, Milwaukee Bucks Grand Dancer.

Cyndi and her husband are super fans and Bucks' Grand Dancers.

"We performed at last Thursday's game but today we're just fans, just coming down to cheer the Bucks on," said John, Milwaukee Bucks Grand Dancer.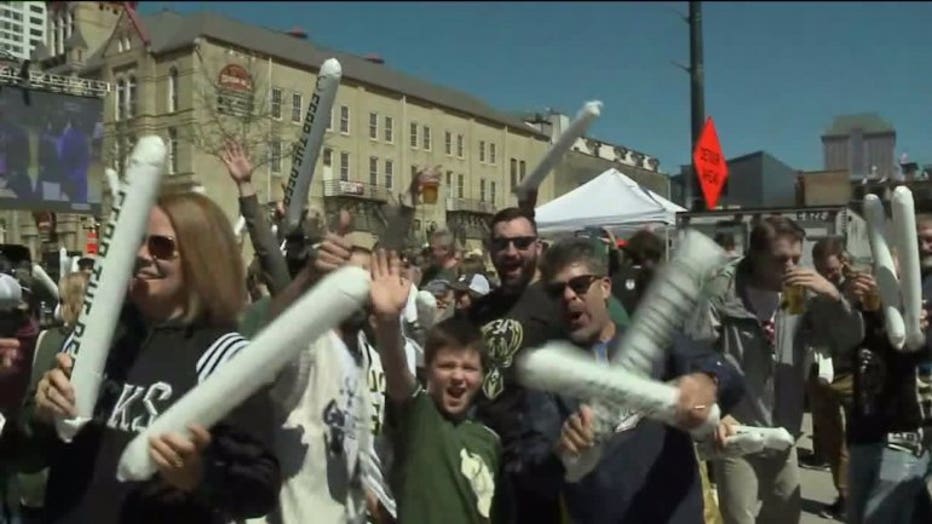 Tim and Gary saw them play on Thursday and had to come back for more.

"How often does this happen in our city? This is awesome, just look at it, it's like a college atmosphere down here," said Tim McCann, Bucks fan.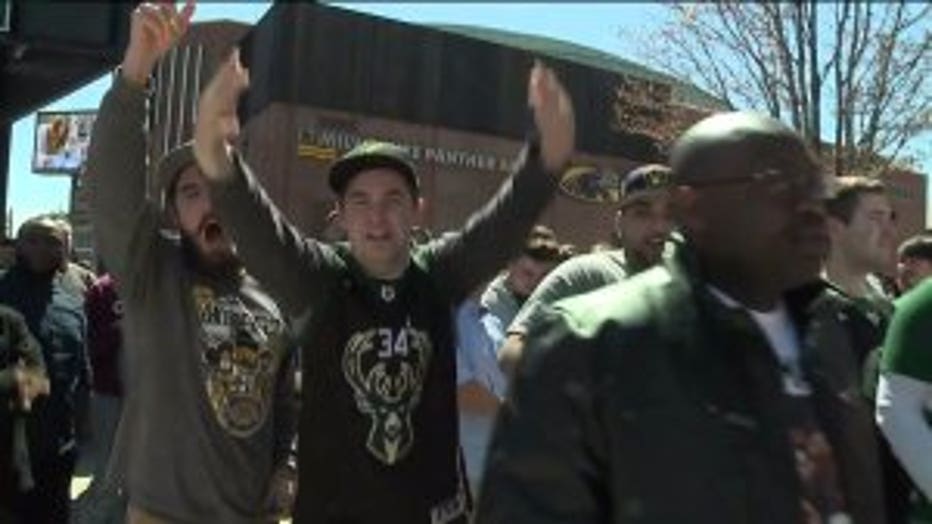 The line to get inside was long and filled with many die-hard fans who were happy to welcome more.

"The bandwagon is open so Bucks fans come on, jump on, it feels good," said Zach Chapman, Bucks fan.

If you couldn't get a ticket for Saturday's game, no problem! The Bucks provided fans with a big screen experience right outside the arena.

"It gives you that stadium feel, right? So you get to enjoy the time with people that, fellow fans that you get to have that camaraderie with and enjoy the game as if you're in the stadium but you're outside," said Jim Woyak, Bucks fan.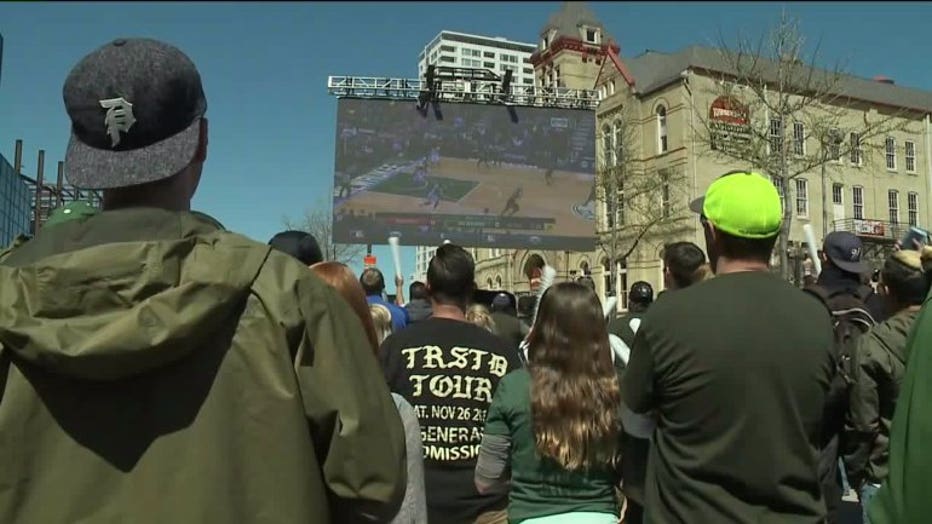 For Game Five, the Bucks are on the road in Toronto Monday, April 24th at 5 p.m. There will be an official watch party at Who's on Third for that game, located on Old World Third Street, and then for Game Six the Bucks will offer fans a watch party once again outside the BMO Harris Bradley Center.