"This is a sadistic act:" Sheriff Clarke, close friend speak out against mother accused of child abuse


MILWAUKEE (WITI) -- Tortured -- allegedly by his own mother, a 14-month-old boy is in the hospital. Milwaukee County Sheriff's deputies say his mother abused him by forcing Q-tips into his ear. FOX6 News has learned this isn't the first time the child has had ear trauma.

Milwaukee County Sheriff's detectives on Friday, November 14th responded to a call from Children's Hospital of Wisconsin to investigate suspicious and unexplained injuries to a 14-month-old child who had been admitted to the hospital for treatment relative to an ear injury. A medical determination revealed that abuse might be involved.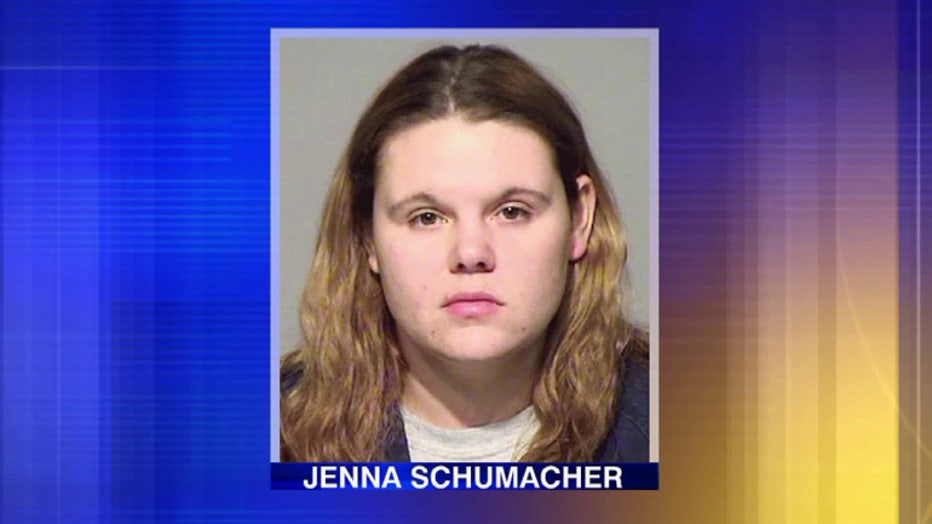 Officials say Jenna Schumacher, the  26-year-old mother of the child was observed on a hospital in-room camera forcing a Q-tip into the child's ear and then pushing her finger into the child's ear while alone with the child waiting for exam results. Officials say the child appeared to be agitated and pushing back from the force used by the mother.

Schumacher later confessed to injuring the child on purpose to get back at the child's father for refusing to help her with the child and for ending their relationship.

"This is a sadistic act as far as I'm concerned. It turns my stomach. It sickens me. It makes you shudder to think someone would take a blunt object and shove it into your ear canal. It sends chills up your spine. The child tried to resist, but what's a 14-month-old going to be able to do? This kid is probably going to grow up now with a hearing defect because of this," Milwaukee County Sheriff David Clarke said.

A close friend of Schumacher, Jessica Meyer says she's in disbelief over the allegations.




"I'm devastated. I'm a mother of three and I can`t imagine age any parent inflicting such harm. I thought I knew this individual. I thought she was a good, kind-hearted person. I didn't know her to be this vindictive monster behind the curtains. She appeared to be a loving mother and good friend," Meyer said.

Meyer says her heart aches for the young boy, and she's not the only one praying for him.

"I pray this kid survives this emotionally and psychologically," Sheriff Clarke said.

Schumacher is being held in custody for felony physical abuse of a child, which is a Class H Felony, pending a review by the District Attorney's Office.

Sheriff Clarke says the Sheriff's Office will work with Child Protective Services to see that the victim is removed from his mother's care -- at least temporarily.

If convicted, the maximum confinement period is six years in prison.  Bail is currently set at $25,000.

Related stories: