"This is a convoluted one:" Bank robbery suspect captured after stopping for cigarettes during pursuit


HARTFORD -- At least 10 law enforcement agencies are investigating after a bank robbery in Milwaukee and subsequent pursuit spanning three counties. The pursuit ended in an arrest when the suspect stopped at a gas station for cigarettes.

Milwaukee police say the bank robbery happened around 3:35 p.m. Tuesday, November 1st at the North Shore Bank located near 60th and Forest Home on the city's southwest side.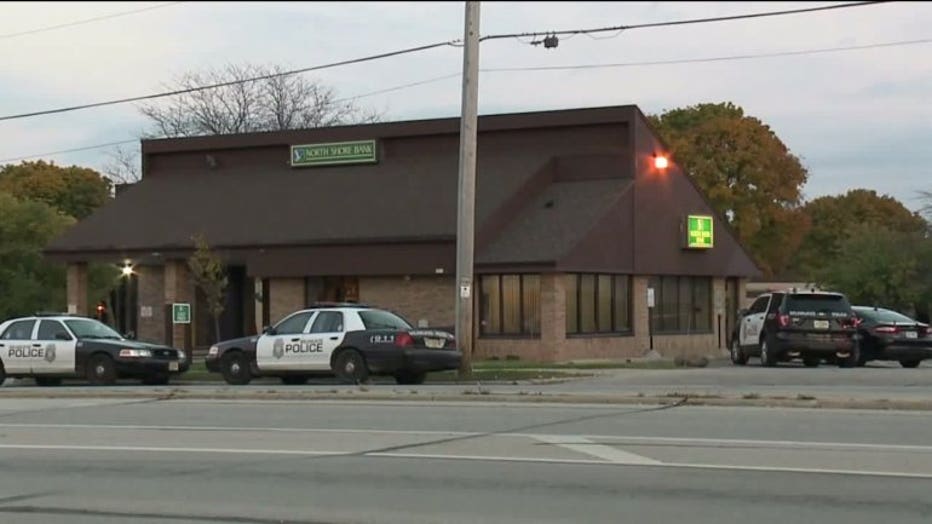 Officials say a 41-year-old suspect implied he had a weapon, and demanded and obtained money. He fled in a stolen Chevy Express van which Milwaukee police located in the area of 46th and Lisbon Avenue.

They attempted a traffic stop -- but the driver fled in the van.

MPD officers pursued the suspect into Waukesha County. It struck another vehicle near 124th and Hampton.

The suspect vehicle eventually entered Washington County.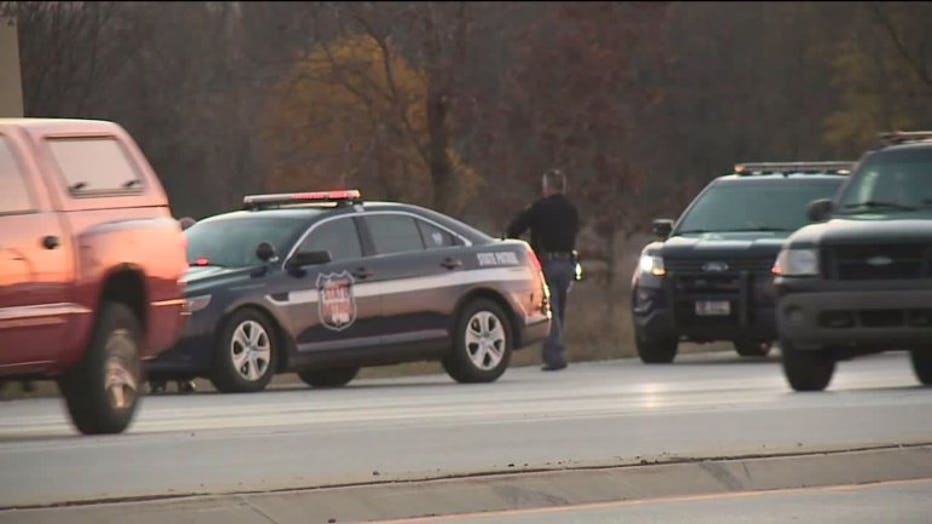 Pursuit after North Shore Bank robbery in Milwaukee


A Washington County Sheriff's deputy attempted to deploy a controlled tire deflation device in the area of Highway 83 and County Line Road, however, the suspect vehicle drove into the ditch and around the device.

The Washington County Sheriff's Office terminated the pursuit after a second unsuccessful tire deflation attempt was done at Highway 83 and Lee Road by Hartford police because the suspect vehicle was entering a highly populated area.

Another deputy positioned himself at the DNR Pike Lake Office on Kettle Moraine, south of Highway 60, and observed the suspect vehicle eastbound on Highway 60.

The vehicle ultimately stopped at a gas station in Hartford -- and the suspect was arrested by the Wisconsin State Patrol after briefly running through a grassy area near Pike Lake Park.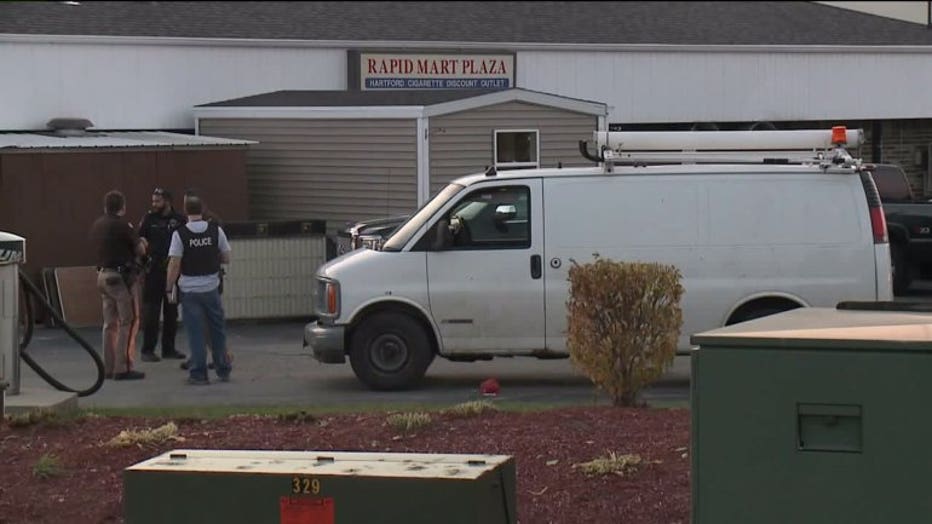 Pursuit after North Shore Bank robbery in Milwaukee


"Guy comes in here all frantically, skips our line and tells me he needs a pack of cigarettes.  After I give him his change back, he looks out the window and about eight squad cars are here," Adrianna Groleau, clerk at the gas station said.

"We observed him pull in to this gas station, exit the vehicle and we engaged in a small foot pursuit -- the culmination of a lot of cooperation between multiple agencies," Lt. Nathan Clarke with the Wisconsin State Patrol said.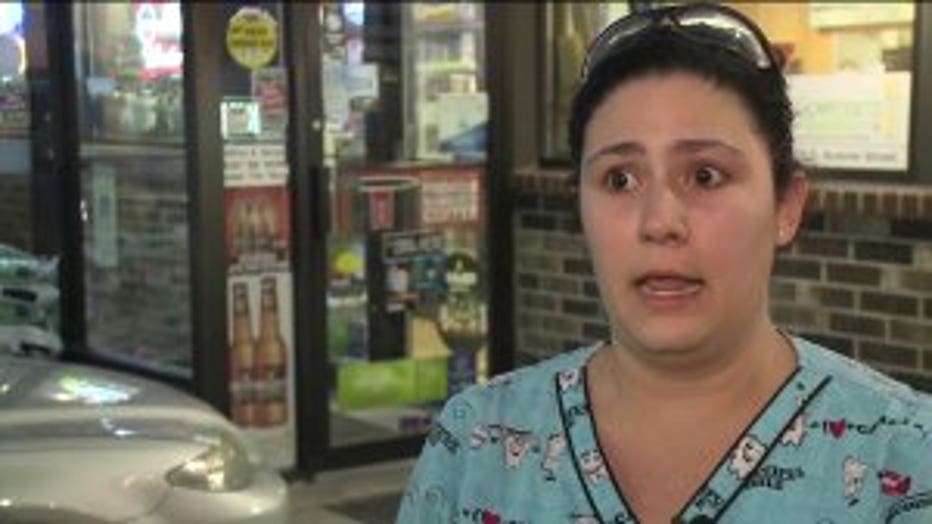 "It`s just crazy to do something like that and put people`s lives in danger. I was right in the intersection and he had to swerve -- or else I probably would've lost my life," Jamila Searl said.

The 41-year-old suspect was turned over to the Bureau of Alcohol Tobacco & Firearms (ATF) after his arrest.

"This is a convoluted one, and it`s gonna take us a little bit of time to put everything together," Lt. Clarke said.

The suspect hasn't been charged at this point, so FOX6 News is not naming him.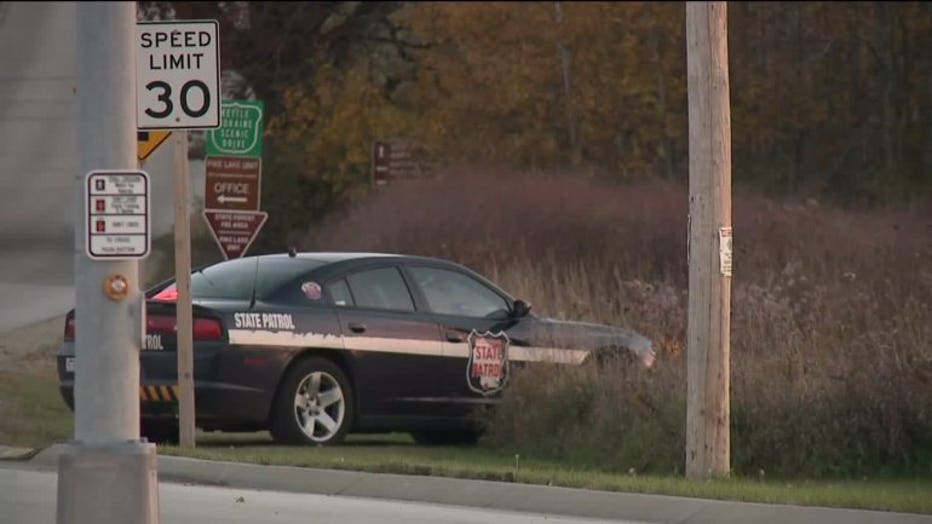 Pursuit after North Shore Bank robbery in Milwaukee


He does have two prior convictions for fleeing and eluding police and was wanted on a felony warrant when he was taken into custody.

FOX6 News is told this case should be referred for charges soon.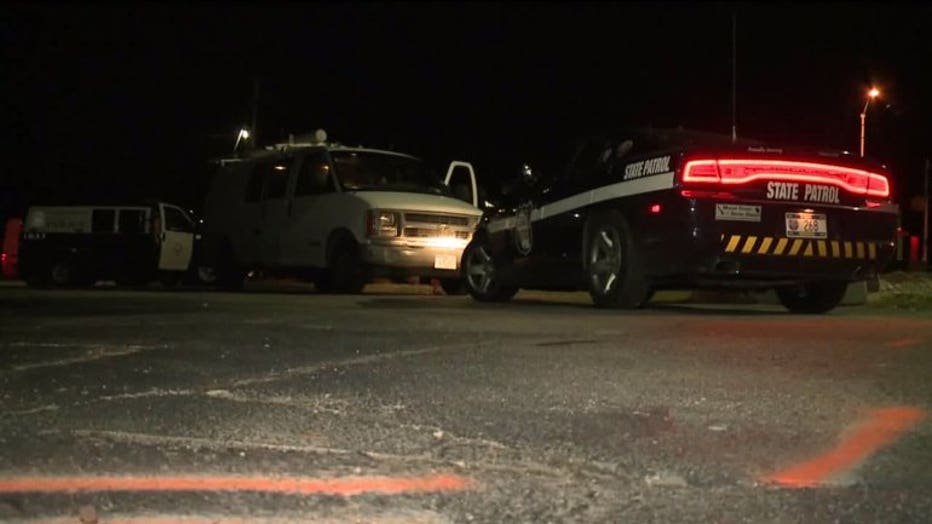 Pursuit after North Shore Bank robbery in Milwaukee