"They're tired, stressed:" Deputies from Dane Co. headed to North Dakota amid pipeline protest


NORTH DAKOTA -- Protests over the Dakota Access Pipeline have been ongoing in North Dakota for about two months -- and during that time, law enforcement officials in the area of Morton County, North Dakota have been on their own. Dane County Sheriff's deputies have been dispatched to North Dakota -- and Dane County Sheriff Dave Mahoney said he's confident they'll represent the citizens of Dane County at the highest level.

As the tension continues over the Dakota Access Pipeline, those who are at the front line during the protests are in need of assistance.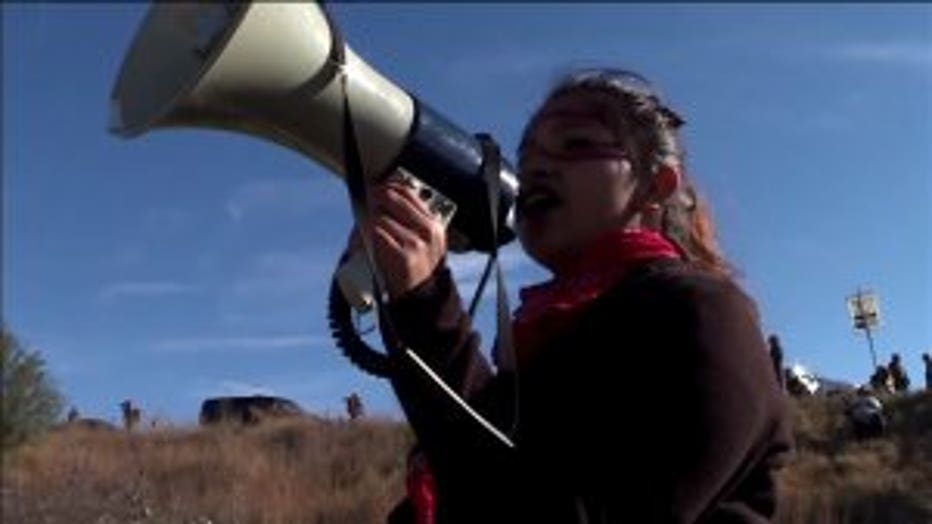 Dakota Access Pipeline protest


Officials in Morton County asked for help from law enforcement across the country.

Because of past protests in Dane County, such as the demonstrations at the Capitol over Act 10 and the shooting death of Tony Robinson by Madison Police Officer Matt Kenny -- the Dane County Sheriff's Office was a good candidate.

"We were able to successfully prevent mass arrests, damage to property, injury to people, most importantly -- and allowed people to successfully gather to air grievances and to exercise their freedom of speech," Sheriff Mahoney said.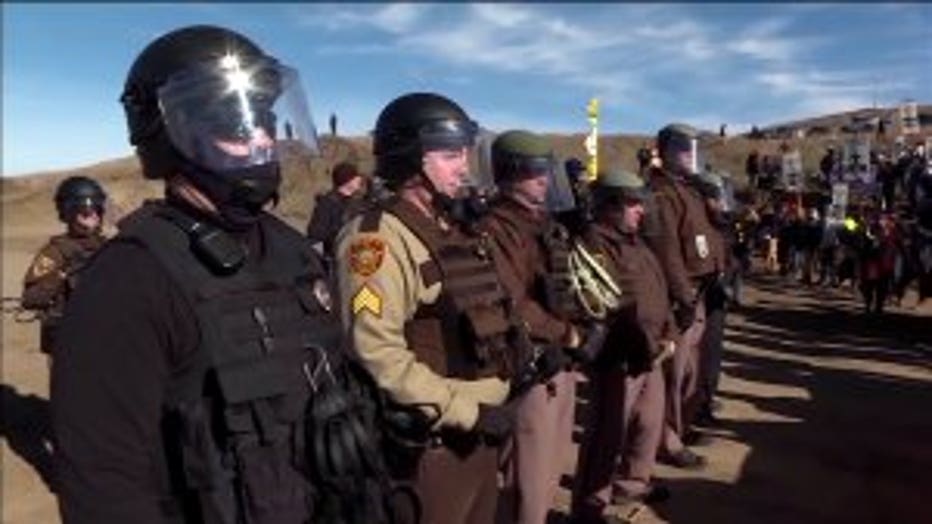 Dakota Access Pipeline protest


Ten Dane County Sheriff's deputies, along with officials from five other agencies in Wisconsin will be utilized to relieve North Dakota officials who, before receiving any help, were standing post for nearly 60 days.

"They're tired. They're stressed, and we've seen incidents all around this country where law enforcement officers in highly stressed situations have done things that in hindsight should not have been done," Sheriff Mahoney said.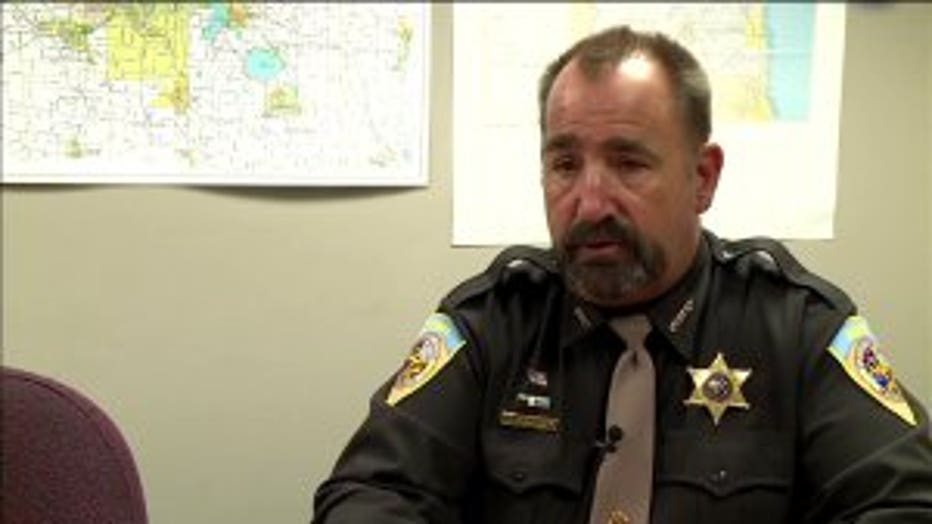 Dane County Sheriff Dave Mahoney


After receiving some backlash on social media, Sheriff Mahoney said he wants to assure the community that everything -- the overtime, the food, even the cost of gas to get to North Dakota will be reimbursed to Dane County.

"I'm very concerned about the potential financial impact to Dane County citizens, and that's why as part of the contract that was signed. All costs, right down to the mileage of the vehicle, has to be reimbursed by the state of North Dakota and there's an agreement to do that," Sheriff Mahoney said.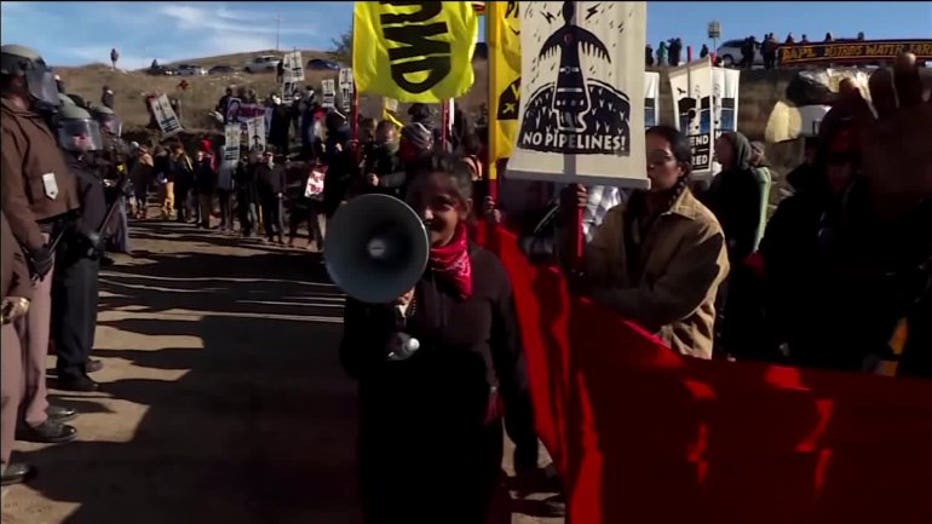 Dakota Access Pipeline protest


More than 120 people have been arrested since August for involvement in these protest.

The 10 Dane County deputies are expected to return to Dane County on Sunday, October 16th.

Meanwhile, the leader of the Standing Rock Sioux Tribe is calling on President Barack Obama to take action against the Dakota Access Pipeline.

Chairman David Archambault II said in a statement that Energy Transfer Partners has ignored the Obama administration's request to voluntarily shut down work within 20 miles of Lake Oahe while the Army Corps of Engineers consider reforming how it plans infrastructure projects.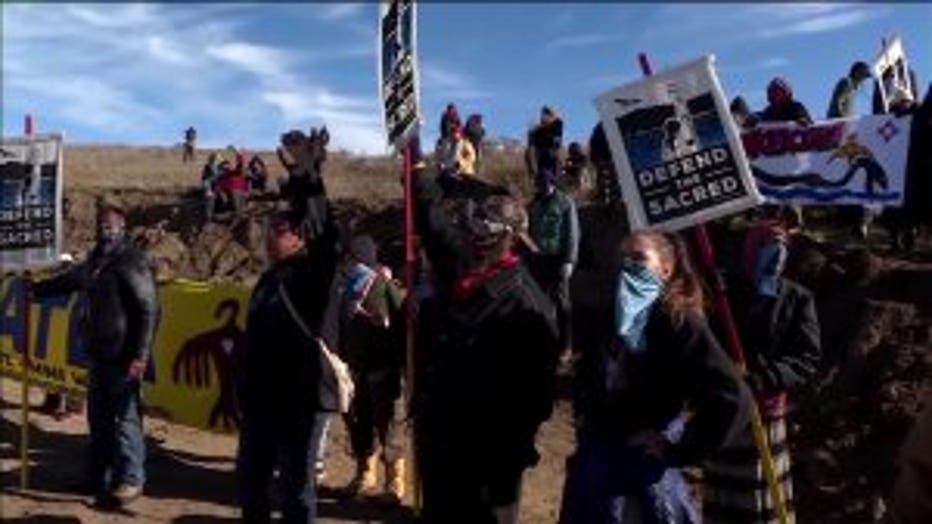 Dakota Access Pipeline protest


The Dallas-based company resumed construction Tuesday, October 11th on private land in southern North Dakota for the $3.8 billion pipeline.

That followed an appeals court ruling over the weekend that denied the tribe's request for an emergency injunction.

Work is still prohibited on corps land bordering and under the lake, which is a source of water for the tribe.

Archambault says Obama has the power "to change the fate" of 17 million people who stand to lose clean water, but the chairman does not specify what type of action.

Representatives from the White House and pipeline company did not immediately respond to requests for comment.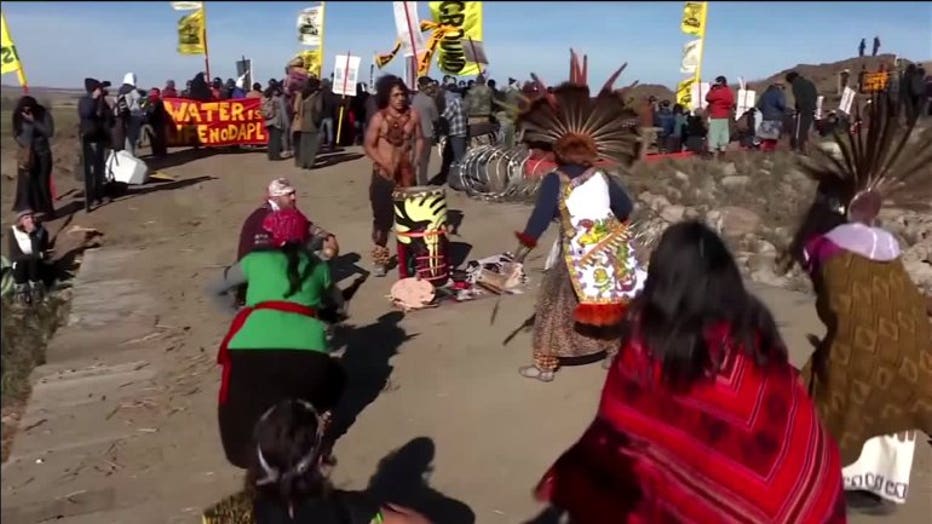 Dakota Access Pipeline protest


Representatives of some oil pipeline companies who were targeted by activists showing support with pipeline opponents say the attempt to disrupt delivery was not successful.

A group known as Climate Direct Action tried to shut valves on two pipelines in Minnesota, one in North Dakota, one in Montana and one in Washington state on Tuesday morning. All of the lines move oil from Canada to the United States.

Officials say pipelines at four of the sites were temporarily shut down before the protesters could reach the valves.

In Washington, the Mountain Puget Sound pipeline system wasn't operating at the time of the attempt.

An Enbridge spokeswoman says the company regularly stops and starts its pipelines and reported "normal system operations" after the incident. Officials with Spectra Energy's Express pipeline in Coal Banks Landing, Montana, say they were offline for five hours.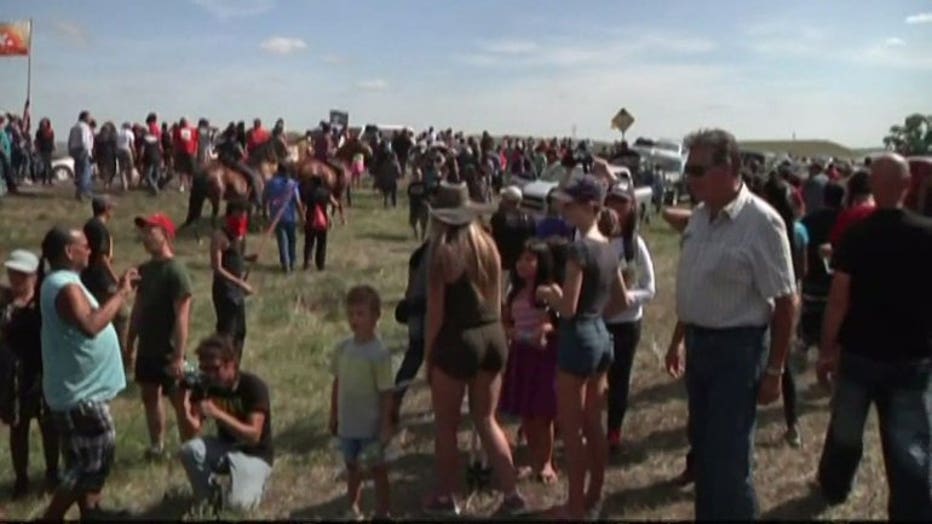 Protest over Dakota Access Pipeline


North Dakota's Agriculture Department has set up a hotline to try to help farmers and ranchers south of Bismarck-Mandan affected by protests against the pipeline.

Agriculture Commissioner Doug Goehring says many producers need to finish seasonal work before winter sets in, and they're having problems trying to find willing truck drivers and custom silage-chopping services.

Protesters say their activities are peaceful, but some producers in the area say they've been harassed.

Goehring says the free hotline is aimed at helping producers and those looking for work to connect with one another. The Farm/Ranch Emergency Assistance Hotline number is 701-425-8454.

Agriculture Department employees will answer calls weekdays from 8 a.m. to 5 p.m. Callers can leave messages on evenings and weekends. The service is free of charge.