"They're having a great time!" Plenty of smiles in Spin City on first day of Wisconsin State Fair


WEST ALLIS -- There's so much to see and do at the Wisconsin State Fair. On Opening Day of the 2015 Wisconsin State Fair, FOX6 News spoke with some families who say there's a strategy when it comes to getting around the whole park -- and that includes taking some rides in Spin City!

"I've been dong it about five years now," said Jacob Jones, a game host in Spin City.

The weather was picture perfect for day number one at the fair.

"Nice breeze out!" Jones said.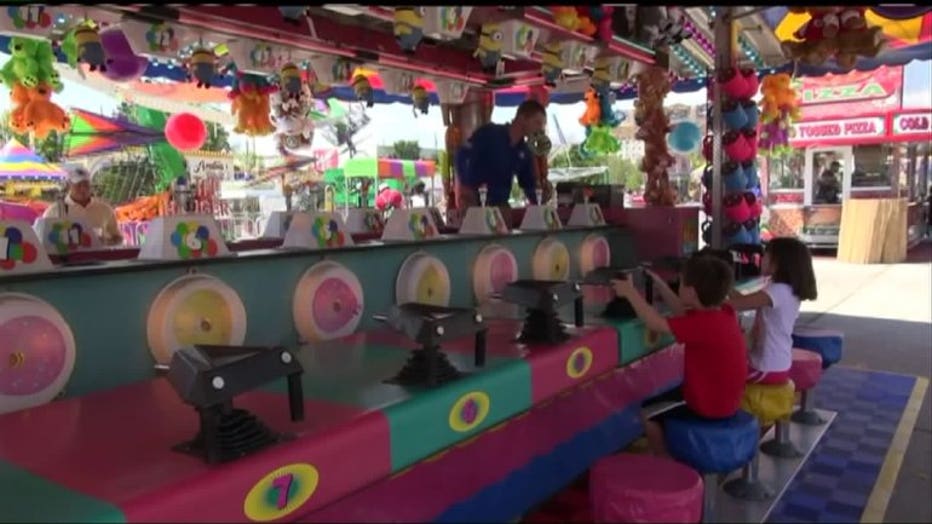 Spin City at Wisconsin State Fair


Jones says it takes three things to bring in the crowds.

"Rhyming and being a smooth talker, being presentable, all of the above really. It all matters," said Jones.

For folks of all ages, Spin City offers the opportunity to be a kid. And for parents -- a stop in Spin City can help to tire the kids out a bit!

The Adelman family came into Wisconsin for the fair from New York.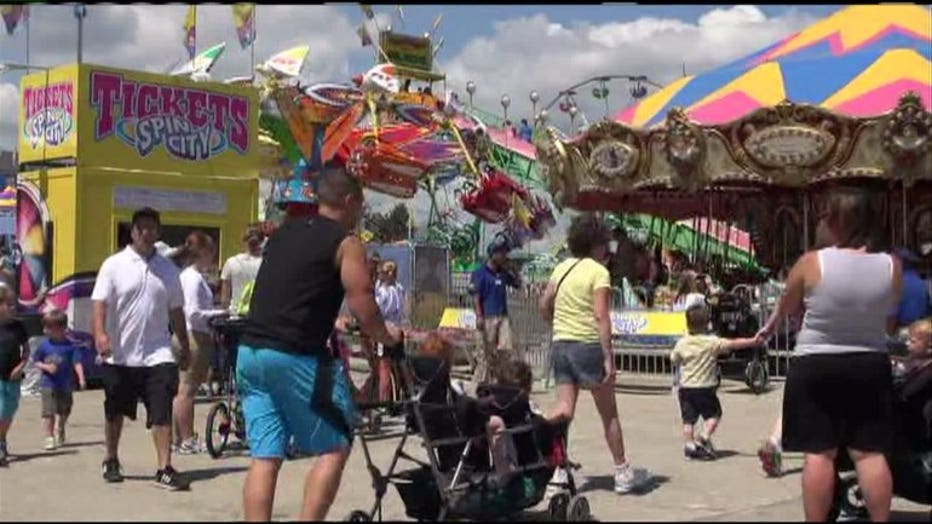 Spin City at Wisconsin State Fair


"They're having a great time. We spend the summer here," said Camilla Adelman.

The Wisconsin State Fair is a great place to gather with friends and family for food and fun.

The 2015 Wisconsin State Fair will take place August 6th – 16th.

2015 WISCONSIN STATE FAIR HOURS:
8 am – 11 pm Sunday – Thursday
8 am – 12 am Friday & Saturday
8 am – 10 pm Final Sunday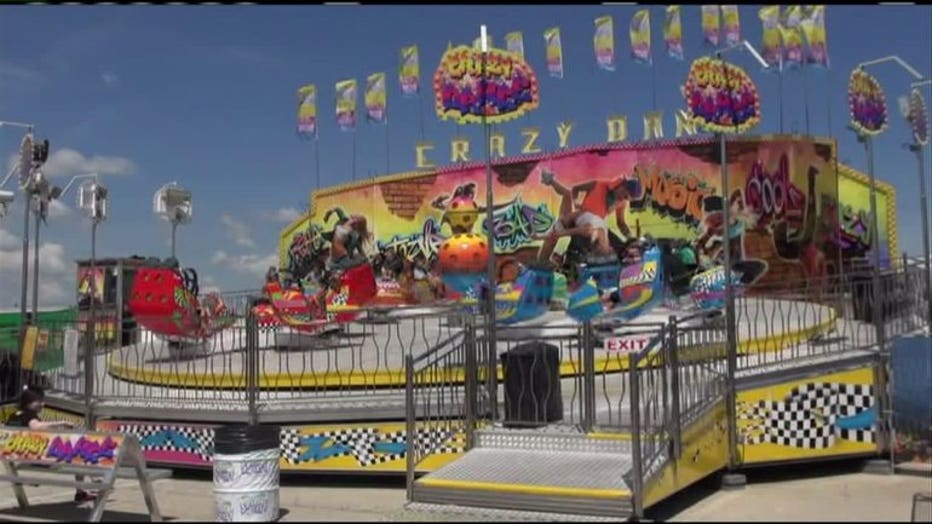 Spin City at Wisconsin State Fair