"They love her:" Milwaukee woman opens up her home to serve Thanksgiving meal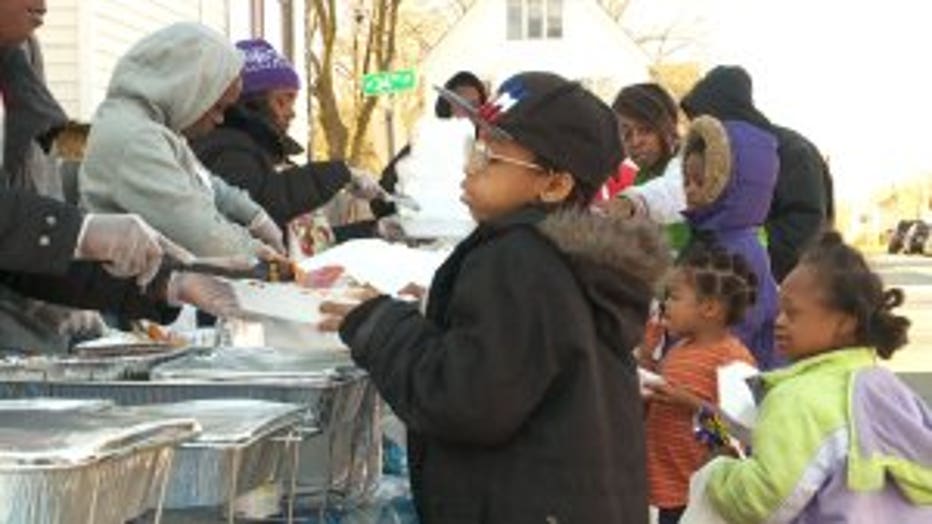 MILWAUKEE -- She cooked enough food to feed up to 150 people this Thanksgiving, and she did it all so that those struggling in her neighborhood could have a hot meal this holiday.

It wasn't a restaurant or a business, it's a house that on Thanksgiving opened its doors to the people of 34th and Locust.

Marie Carlson is the lead coordinator for the organization "Community Collective Inc." -- a group that believes all food should be free. She says the woman behind the feast is her colleague known to many in the area as "Ms. Monique."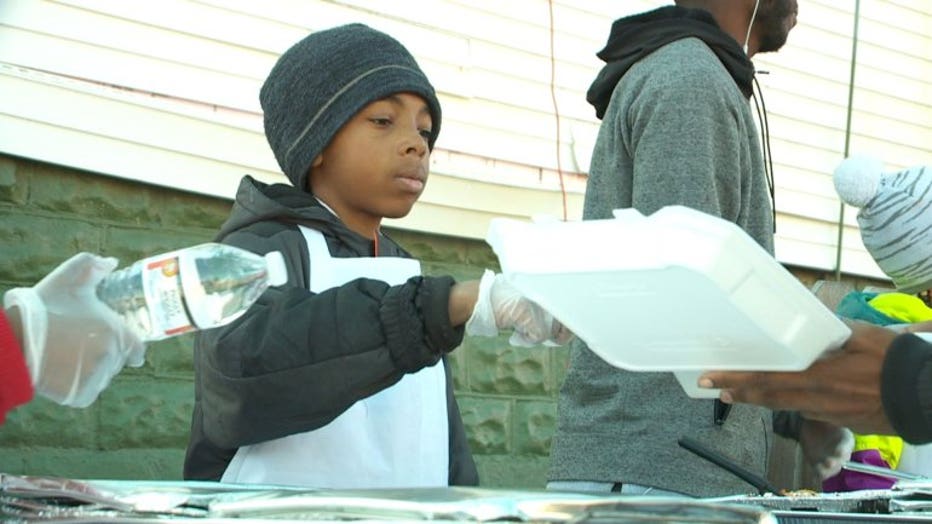 "She has a connection with her community and with the people out here," said Carlson.

Carlson says this meal is a labor of love.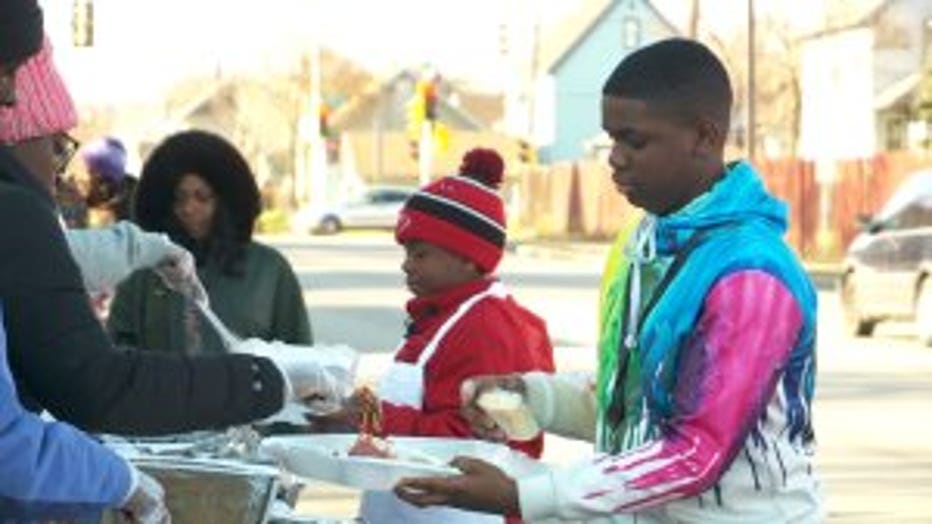 "She wanted to do a free meal for Thanksgiving out here on the street. Just feed anybody that walks by," said Carlson.

Ms. Monique is a mother of ten who knows the financial struggles of the area she believes food can heal the soul especially those of youngsters.

"Maybe if I give them food or snack for some of the kids it might cut back on crime," said Ms. Monique.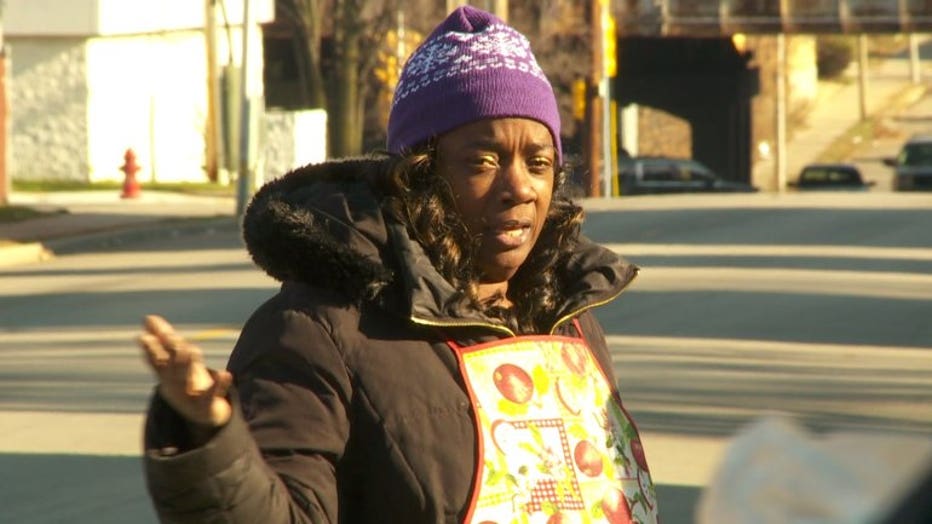 The 2017 meal consists of 11 turkeys, nine pans of ham, six pans of green bean casseroles, eight pans of spaghetti and ten pans of cornbread among other holiday favorites. There was enough for up to 150 people.

"They love her, they respect her beyond recognition," said Carlson.

You could see the appreciation on the faces of those that attended.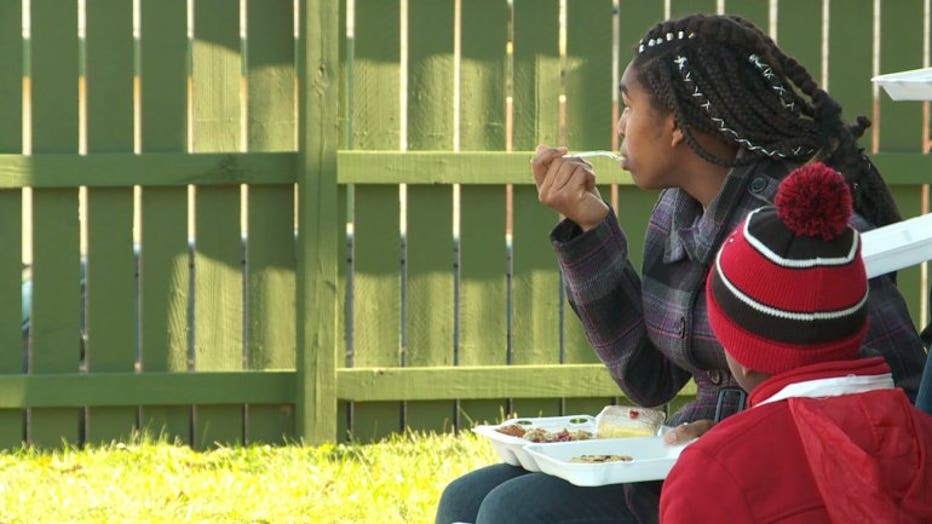 "These lovely people right here sharing some Thanksgiving love to the community," said a man in attendance.

The act of generosity by Ms. Monique, is a reflection of the philosophy she lives by.

"You don't even realize if you give you get and you don't give to get and it will all keep on coming," said Ms. Monique.

Ms. Monique says the feast was successful because she has very few leftovers.