"These kids are getting on my nerves:" Woman accused of severely abusing 3-month-old foster child


MILWAUKEE COUNTY -- A 32-year-old Milwaukee woman is accused of severely abusing her three-month-old foster child, and experts say a family friend's decision to call Child Protective Services on the foster mother likely saved the baby's life.

Dominique Lindsey is charged with one count of physical abuse of a child, repeated acts causing great bodily harm, for alleged actions that took place between December 2016 and March 2017.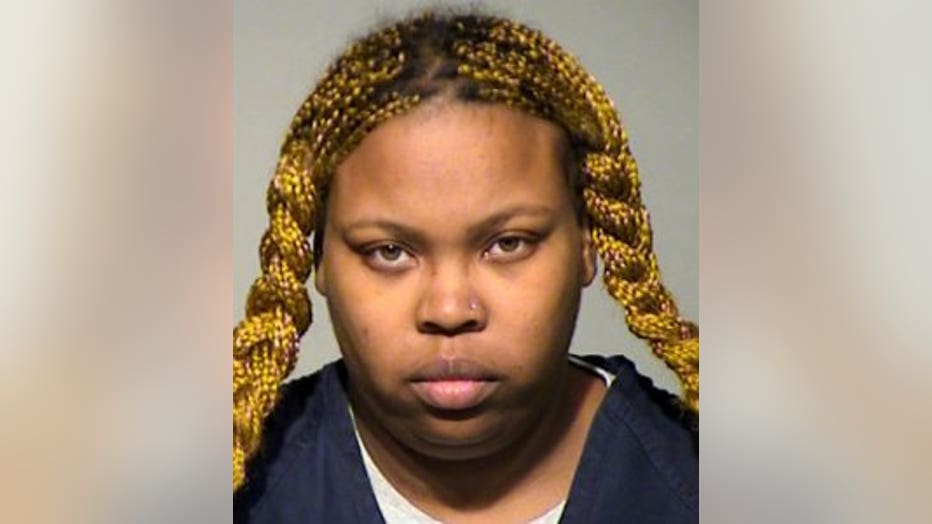 According to a criminal complaint, investigators responded to Children's Hospital for a child abuse complaint involving a three-month-old boy, who had suffered numerous fractures to both arms and legs, and a torn upper frenulum in his mouth.

"This is horrifying. It's really tragic," Susan Conwell, executive director of Kids Matter said. "If anything, we should look at it as a call for good people, patient people to step forward and become foster parents. Foster care is supposed to be a guarantee of safety,"

CPS officials said they had received a report on March 13th that Lindsey had been abusing her foster child.

At a home on Milwaukee's northwest side, the complaint says video was observed by CPS investigators, showing Lindsey "forcefully pushing a pacifier into (the boy's) mouth" and "forcefully pulling him out of a car seat."

CPS officials called police and took the child to Children's.

"That call probably saved that child's life," Conwell said.

The complaint states that Lindsey had been given custody of the three-month-old boy and his sister, who will turn two in July, at birth. They were taken from their biological mother due to drug addiction and her inability to care for them.

According to the complaint, investigators spoke with a woman who said she is best friend's with Lindsey's sister. On March 12th, she was visiting Lindsey's sister, and Lindsey was there with her foster children. The woman indicated she was upstairs when she heard "two loud thumps" coming from downstairs, along with crying. She learned that Lindsey "just threw the car seat with the baby inside." When questioned, the complaint says Lindsey told the woman she "accidentally dropped the car seat," and said "these (expletive) kids are getting on my nerves."

"There are no bad babies. Sometimes people get frustrated. There are no bad babies," Conwell said.

The woman said later that night, she watched surveillance video showing Lindsey "throwing (the boy) around." She then decided to call CPS. That surveillance video from March 12th was later viewed by investigators.

According to the complaint, the video shows Lindsey dropping the car seat onto the floor, forcefully inserting the baby's pacifier and pulling the baby out of the car seat by his arms, before "throwing him into a bassinette."

Lindsey was interviewed by investigators, and the complaint indicates she admitted she was forceful with the boy on March 12th. She admitted to shoving a pacifier into his mouth several times because she was "frustrated." She also admitted to forcefully pulling the boy from the car seat by his arm. When confronted with the video, Lindsey admitted she "used way too much force" and "was acting out of frustration."

The complaint says Lindsey admitted to hurting the child on prior occasions -- picking him up by one leg and putting him on her bed. She said she would do this at different times -- picking him up by both of his legs individually.

The complaint says Lindsey cried at times during the interview with police, and said she was "very sorry."

According to the complaint, a doctor told investigators the boy's injuries constituted "severe bodily harm" from "severe forces."

Lindsey made her initial appearance in court in this case on March 18th. A preliminary hearing was set for April 6th, and a $10,000 signature bond was set.