"There's pressure in this academy:" Milwaukee's newest police recruits are sworn in


MILWAUKEE -- Milwaukee's newest police recruits were sworn in Monday, December 5th . The 58 men and women hope to make it through the academy.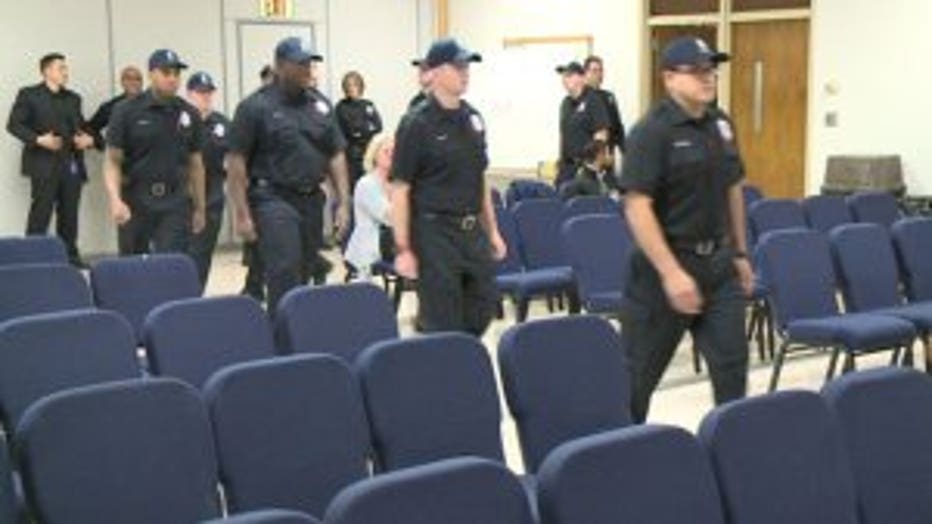 Forty-six men and 12 women will train to protect Milwaukee and its citizens-- a job they're told is one of the most challenging in the city with plenty of public scrutiny.

"You are going to have to be a master of human interactions. You are going to see people at the worst moments of their lives," said Milwaukee Mayor Tom Barrett.

Their chief, preparing them for a grueling few months in training, said they may not all make it through to graduation.

"There's pressure in this academy, but it is simulated pressure. It's not the pressure that comes with being alone on a dark street faced with a life or death decision," said Milwaukee Police Chief Ed Flynn.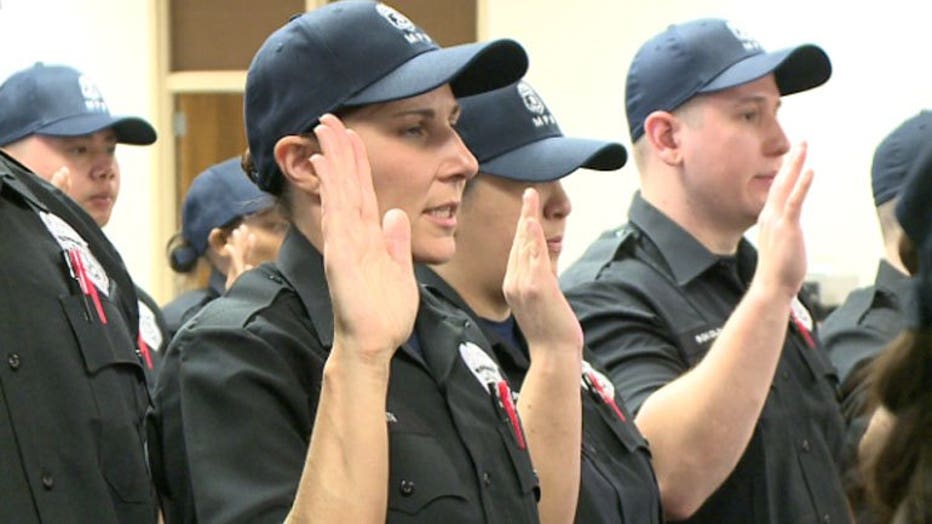 The recruits took the Oath of Office -- followed by the Milwaukee Police Department's Oath of Honor. Then there were hugs and photos with family.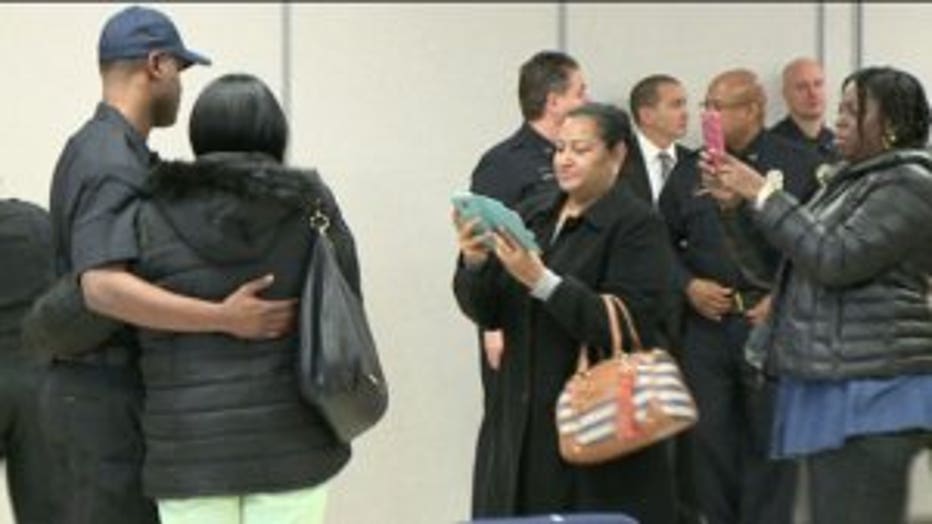 The department budgeted for 65 officers in this class, but it is only hiring 58.

"We made the decision we would rather hire fewer, than hire people we didn't think were appropriate for this job," said Chief Flynn.

Frank Williams is a new recruit. He's also in the Marines. He grew up on the north side of Milwaukee -- and his family was emotional.

"Proud of him. He came a long ways. He's a remarkable young man," said Arlanda Wintson, Williams' aunt.

"Milwaukee needs a positive young figure. He's young. He can relate. He's been driven since day one," said Toni Hall, Williams' mother.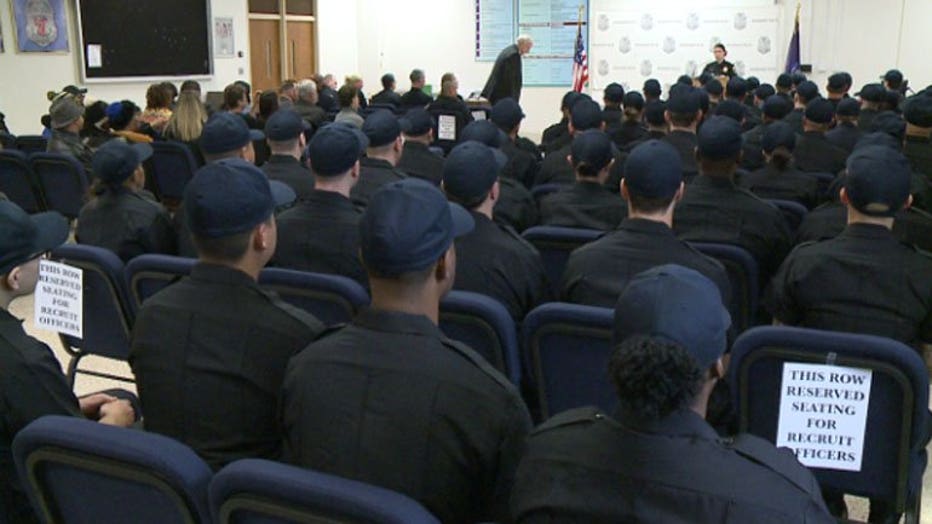 Training for these recruits will last six months. They will graduate in June of 2017.

The new recruits will fill positions open due to officers retiring.

MPD officials said this year, 199 members are eligible for retirement. Next year, that number is 118.