"There's no disincentive to carry:" Felons with guns dodge 'minimum' sentence, despite new law


MILWAUKEE — Every year, Milwaukee police take thousands of guns off the streets -- hundreds of them from convicted felons. Under state law, felons caught in possession of firearms could face up to 10 years in prison, but many of them don't go to prison at all.

The FOX6 Investigators pored over five years worth of data from 2011 to 2015 involving thousands of cases where convicted felons were arrested for illegally carrying a gun.

The findings are eye-opening.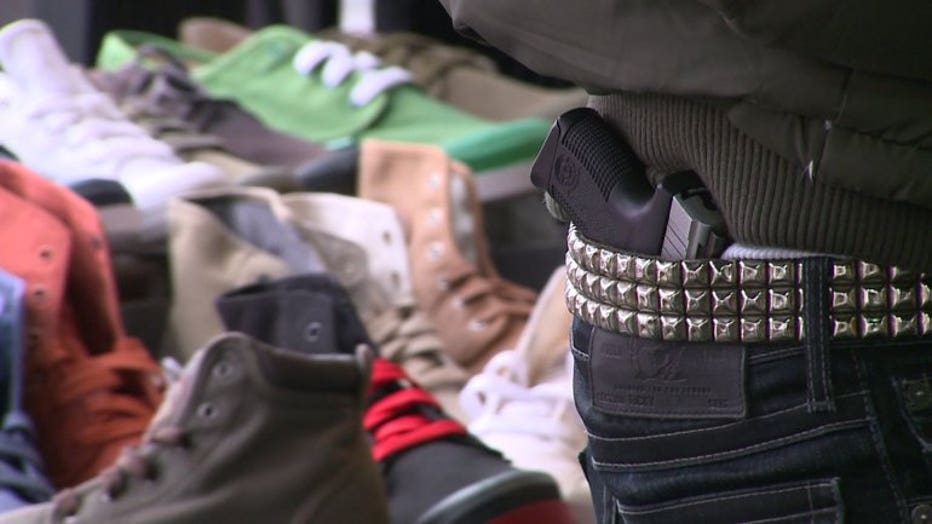 Three out of every four felons arrested in Milwaukee County for possession of a gun do not go to prison. More than half aren't even convicted.

Consider what happened in August of 2013 at a house on Milwaukee's north side. It was a hot summer day and family members had gathered at the home near 8th and Keefe for a 55th birthday party. There was food on the grill. Children were playing.

Then, a fight broke out between a group of rival women. A man was overheard calling someone and telling him to "bring the heat."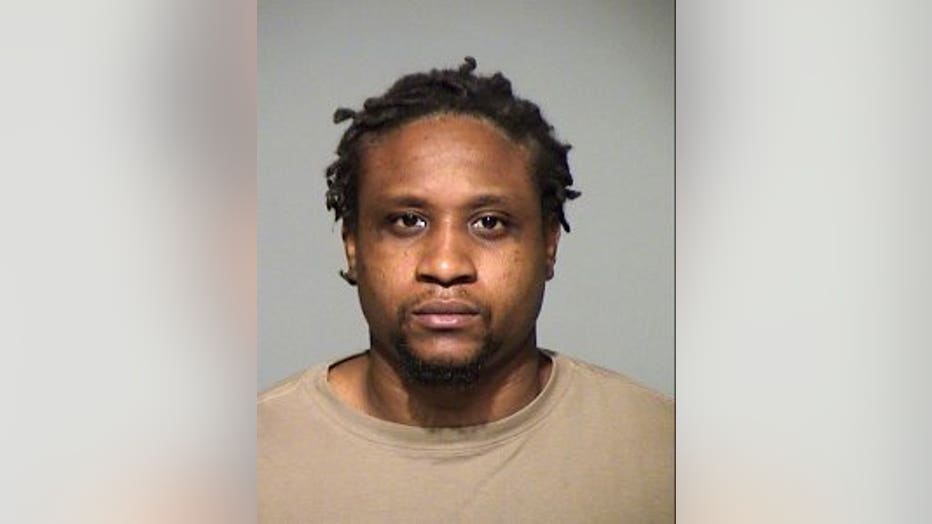 Bobby Joe Johnson Junior was arrested in 2012 as a felon in possession of a firearm. The case was dismissed due to an uncooperative witness. A year later, he shot an killed a woman at a birthday party.


Bobby Joe Johnson, Jr., showed up with a long-barreled revolver.

"Bullets just came flying through the side window," said Jassmine Mulbah, one of the people at the party.

Mulbah started frantically telling women and children to hide in closets. Whitney Rhodes had been cowering inside one, when she emerged to look for another family member. That's when the bullets struck her.

"She ran in the room and said, 'Jassmine, I'm hit.' And I just started screaming. 'Everybody call 911 from their phones. Everybody just call 911. Whitney has been shot!'" Mulbah said.

Rhodes, a 25-year-old mother of two, was still clutching her two-month-old baby.

"Her daughter was still in between her legs, in front of her legs, sucking her fingers not knowing her mother is back there losing her life, dying back there -- over some mess," Mulbah said.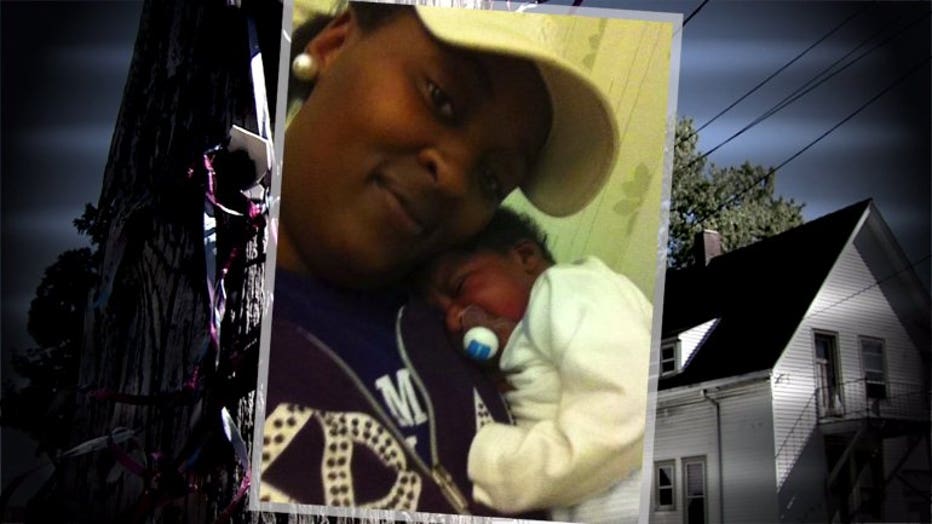 Rhodes' death is emblematic of the growing human toll in a city with so many violent criminals.

"One of the best ways to catch them is to catch them with a gun," said Milwaukee County District Attorney John Chisholm.

But catching them and putting them in prison are two different things.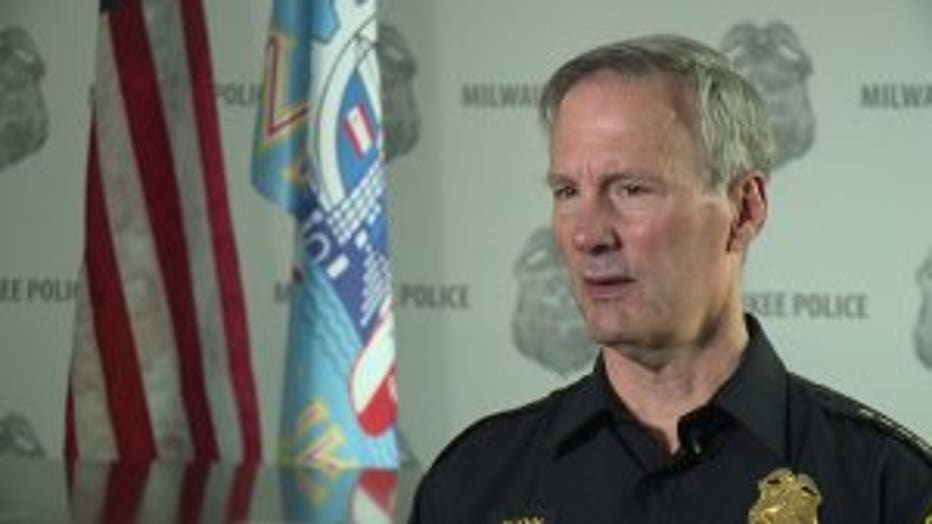 Milwaukee Police Chief Ed Flynn


"There's got to be a consequence for criminality," said Milwaukee Police Chief Ed Flynn.

A year before shooting Rhodes to death, Johnson was charged with possession of a firearm by a felon -- a crime that carries a maximum sentence of 10 years in prison. But Johnson's case was dismissed.

"If he was locked away, put away like he should have been, then this lady would still be alive to this day," said Tiffany Mulbah, another of the victim's relatives.

A FOX6 Investigation found Johnson is one among hundreds of convicted felons in Milwaukee charged with having a gun in recent years -- only to have those charges dropped.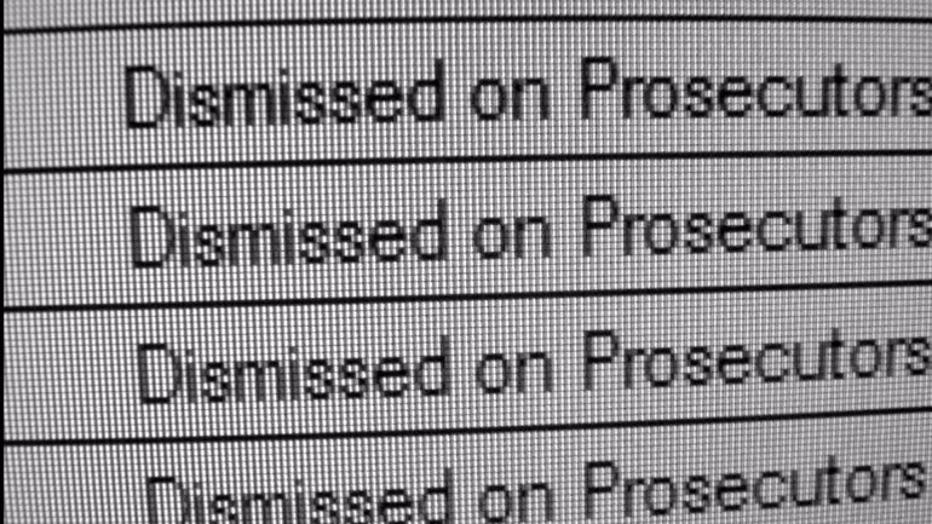 "It's a huge issue," Chisholm said.

Chisholm said gun cases can be challenging for even the most experienced prosecutors, who face massive case loads.

"They are aggressively pursuing cases, but they have to do some triage. They have to focus on the ones that pose the biggest risk," Chisholm said.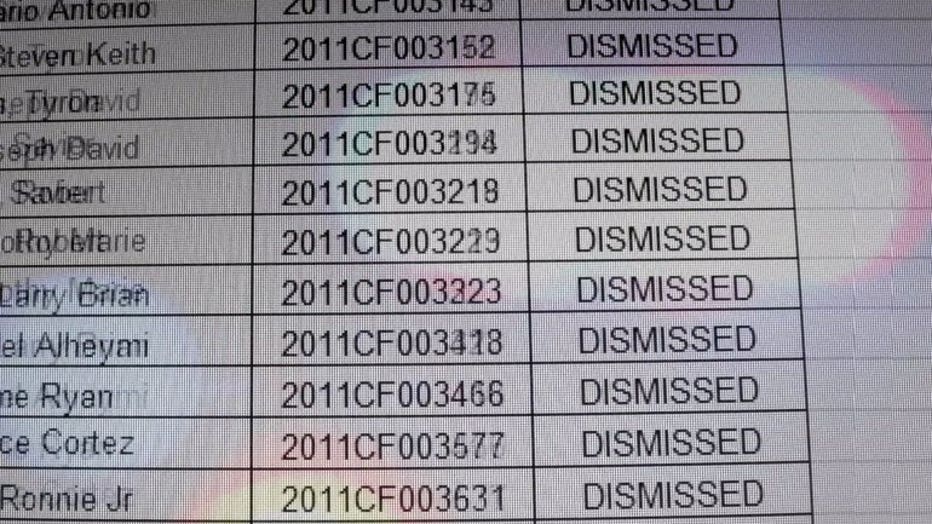 From 2011 to 2015, police referred 3,637 gun possession cases to the Milwaukee County District Attorney's Office. The FOX6 Investigators found charges were never filed in 37% of them -- that's more than one in three.

"Because there just isn't sufficient evidence at that point and time," explained Chisholm.

Hundreds of other cases were charged, but then dismissed — sometimes because a key witness backed out. That's what happened with Bobby Joe Johnson, whose girlfriend -- and mother of his child -- had reported him to police for threatening her with a gun. Police found a gun hidden in the oven and arrested him. But on the day of his trial, the witness failed to show up to testify -- a common problem in domestic violence cases.

"She doesn't show. She's not cooperative. That case gets dismissed," Chisholm said.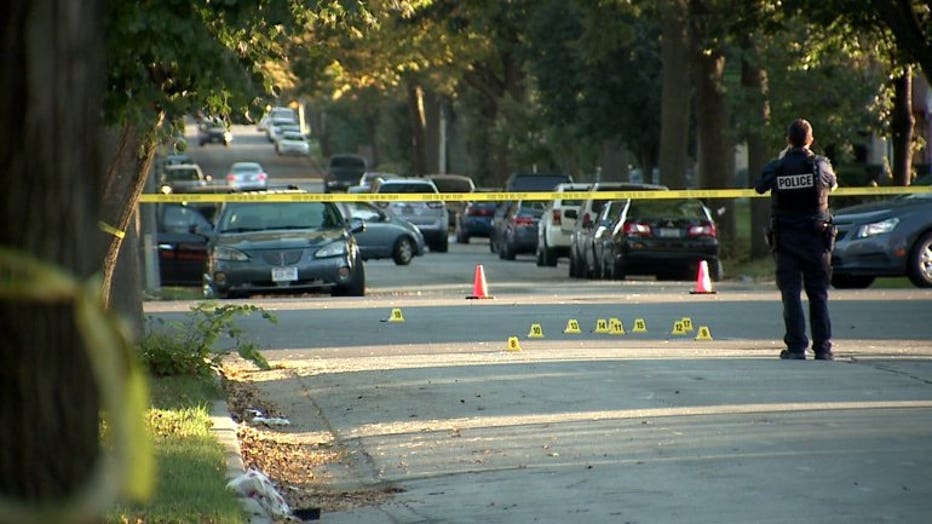 Even when felons are convicted of having a gun in Milwaukee, they don't always go to jail  — at least not for long.

The FOX6 Investigators found 20% serve less than one year in jail and 75% serve less than three.

"If we can't put the felons in possession of firearms in jail, why are we surprised that we're awash in guns?" Chief Flynn asked.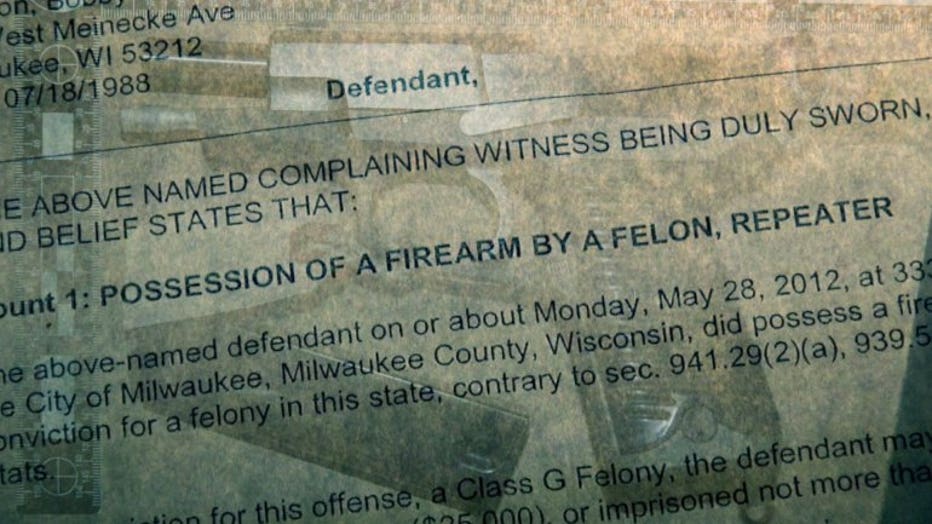 Flynn said his officers take thousands of guns off the street every year. They arrest the same felons for having them over and over again.

"It's a little bit like having a kid. You say 'if you do that, I'm gonna send you to your room without watching TV.' And then they do it and then you let them watch TV. Why would their behavior change?" Flynn said.

That's why Flynn pushed for a change in state law that sets a mandatory three year minimum sentence for felons caught with firearms.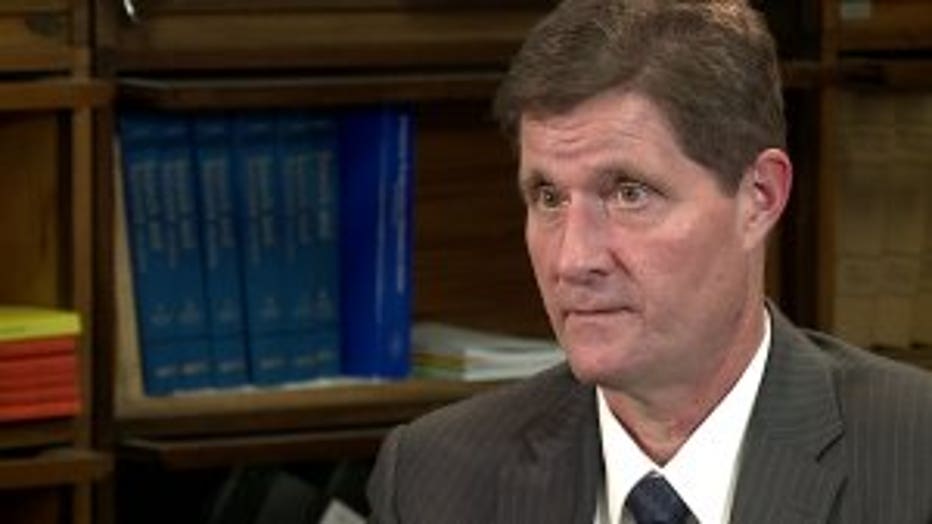 Milwaukee County District Attorney John Chisholm says gun cases are a high priority, but they can be difficult cases to prove for even the most experienced prosecutors.


In 2015, the law changed. FOX6's investigation found the results have not.

Four out of five felons (82%) convicted of gun possession in Milwaukee County still don't get three years or more in prison.

"If there's a minimum sentence, how come people aren't getting the minimum sentence?" FOX6 Investigator Bryan Polcyn asked Flynn.

"Boy, that's the question, isn't it?" Flynn said.

Turns out, the new law only applies if the original crime was violent -- only if the offender is caught with a gun within give years -- and only if he's already completed his probation or parole from the original violent crime.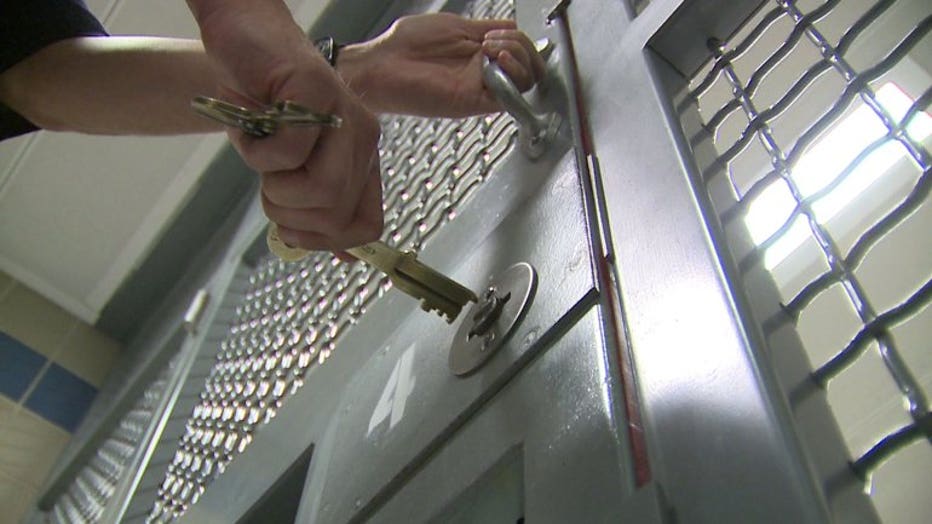 "It is actually a very small number of individuals who would actually qualify for sentencing under that change in the law," Chisholm said.

In other words, the new three year minimum sentence is virtually meaningless.

"It's business as usual in the juvenile courts. It's business as usual in the adult felony courts," Flynn said.

And the courts are flooded with gun cases.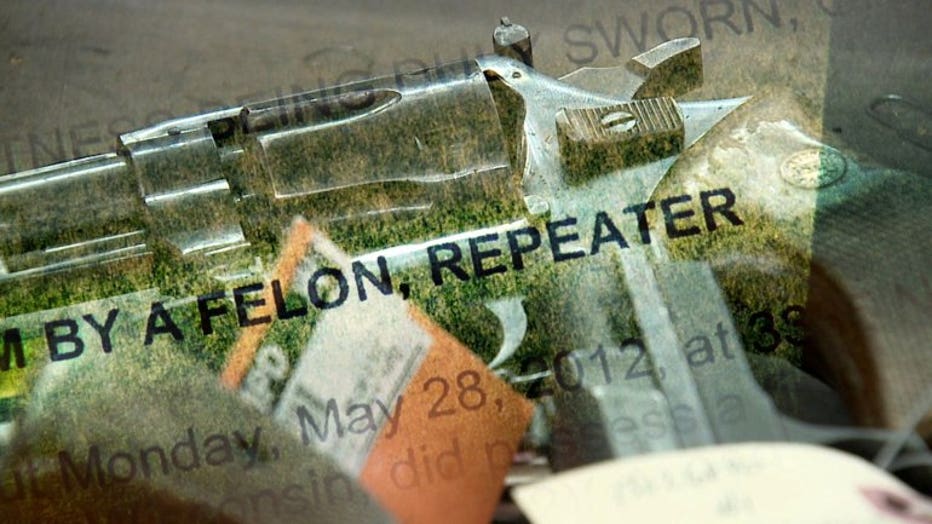 Milwaukee County Judge Frederick Rosa's so-called "gun court" has more than 200 pending cases that involve actual shootings. So many, in fact, that simple possession cases are farmed out to other courts.

The FOX6 Investigators asked Milwaukee County Chief Judge Maxine White for an interview about gun possession cases. She arranged a meeting with three of her most experienced felony court judges to talk to FOX6 News.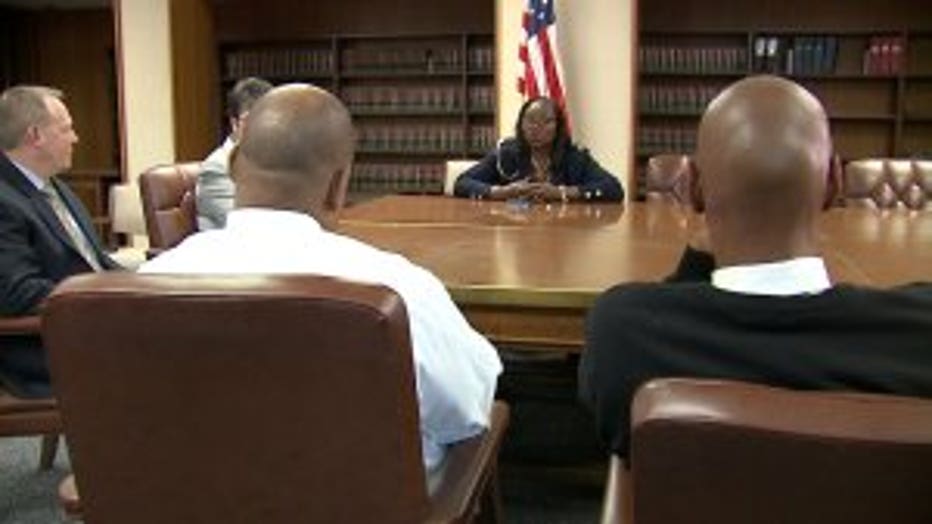 Four judges, including Milwaukee County Chief Judge Maxine White, met with FOX6 Investigators. The judges declined to be interviewed on camera.


During the meeting, which lasted more than an hour, the judges said the FOX6 Investigators' data was incomplete. In some cases, the judges and a court administrator claimed the data was inaccurate. They said that they didn't have enough time to review the data. And that you can't draw conclusions from that data without looking at the transcripts of each case.

In the end, the judges declined to be interviewed on camera, with former Chief Judge Jeffrey Kremers noting that he feared the story would play into the ongoing narrative that judges are "soft on crime."

"Everybody's got a litany of excuses why nothing can change," Flynn said.

Flynn says he understands that budgets are tight and resources are scarce, but he expressed frustration that other parts of the criminal justice system aren't lobbying for resources more aggressively.

"You're elected officials. Raise hell. Raise hell!" Flynn exclaimed.

For all they disagree on, when it comes to surviving life on Milwaukee's violent streets, the police chief and the district attorney agree on one thing: Violent criminals in Milwaukee would rather be caught with a gun than without one.

"There's no disincentive to carry a gun," Chief Flynn said.

"We have to change that calculation," Chisholm said.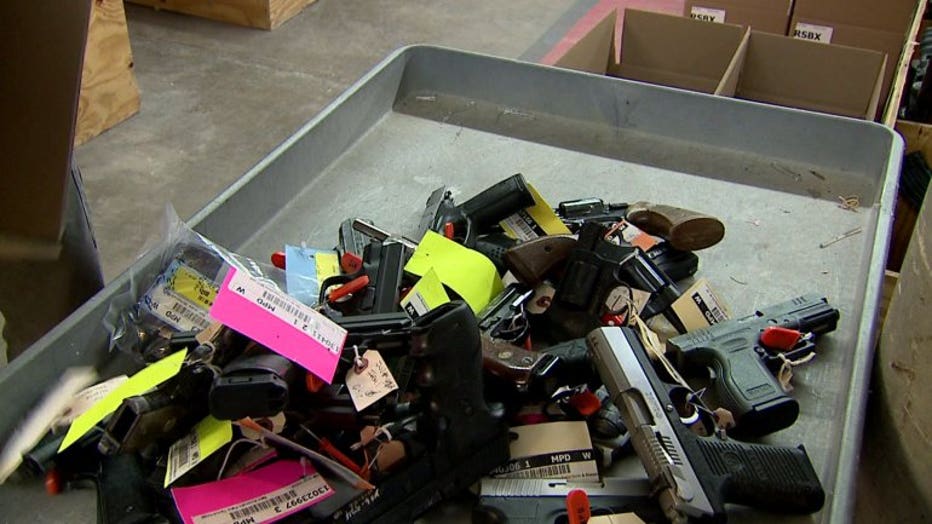 The data the FOX6 Investigators relied on for this story was obtained through open records requests to the Milwaukee County District Attorney's Office and from a case-by-case review of online court records.

Even though it was the district attorney who handed over the data, it was Milwaukee police who compiled it in the first place.

Neither the District Attorney's Office nor Milwaukee County judges keep track of that kind of information. Chief Flynn said that's part of the problem. He said the Milwaukee Police Department is the only agency using data to think strategically about crime.

As for Chief Judge Maxine White's statement that she did not have enough time to review FOX6's data, the FOX6 Investigators sent her both our findings and our source material on October 11th -- thirteen days before the broadcast. A week later, she arranged the meeting between FOX6 News, herself and three other judges. However, she declined an interview on camera, saying she would prefer to be part of a follow-up story.