"There will be more kids out:" New flashing beacon signs installed at three school crosswalks


WAUWATOSA -- Children in Wauwatosa will have a much safer walk to school this year as a result of the installation of Rectangular Rapid Flashing Beacon  signs at three school crosswalks.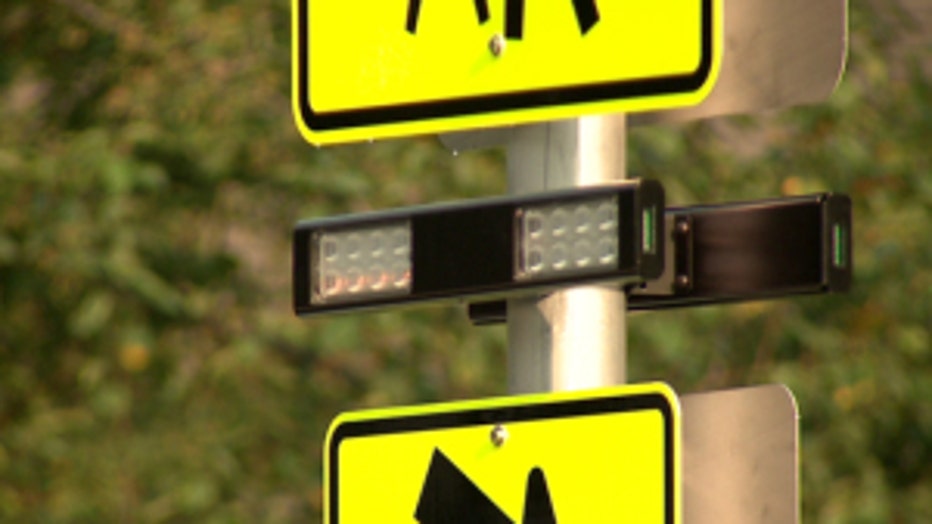 The already busy Swan Boulevard is about to see even more traffic. Foot traffic that is, for the first day of school.

"There will be more kids out. It's important to have reminders and visibility for traffic," said Jeff Roznowski, the 6th District Alderman for the City of Wauwatosa.

But this year, something new. Rectangular rapid flashing beacon signs at three school crosswalks. With the push of a button, the flashing lights should alert drivers to slow down or stop.

"The signs have flashing amber signals, so that traffic moving along the street can see that and then stop," said Roznowski.

In a ribbon cutting ceremony, city and school officials, community leaders, parents and their children celebrate the week proclaimed "Safe Routes to School Week."

"To get out, to be connected to their community, to get exercise before school, to come to school with fresh air and a clear head in the morning is so important," said parent Sarah Lerand.

The new signs are at the intersection of Harding Boulevard and Swan Boulevard near McKinley Elementary School, the crosswalk at Ridge Boulevard and Swan Boulevard near Christ King School; and the crosswalk at Wright Street and Wauwatosa Avenue near Roosevelt Elementary School.
"Pedestrians still need to stop and look and be careful and wait for some natural breaks," said Lerand.
Funding for the new signs was provided by a Safe Routes to School Grant from the State of Wisconsin DOT. The grant also covers digital speed radar signs, which will be installed in September, as well as new bike racks.