Theodore Edgecomb guilty, reckless homicide, Jason Cleereman shooting
MILWAUKEE - The jury in the Theodore Edgecomb trial on Wednesday, Jan. 26. reached a verdict, finding Edgecomb guilty of first-degree reckless homicide in the September 2020 death of Jason Cleereman, a Milwaukee attorney. It's a lesser included offense to Count 1 of the information – first-degree intentional homicide. The jury answered "yes" to the question of whether the crime was committed with the use of a dangerous weapon.
Edgecomb's reckless homicide conviction does not carry a mandatory life sentence. However, it could still put him behind bars for up to 60 years.
SIGN UP TODAY: Get daily headlines, breaking news emails from FOX6 News
An attorney for the Cleereman family released this statement following the verdict:
"The Cleereman Family, wife Evangeline and children Amelia and Jack, thank the jury for their service and verdict, and the police and prosecutors who worked very hard to solve this case. They continue to mourn the loss of their dear husband and father, Jason Cleereman, and ask that their privacy be respected, comforted in the knowledge that justice has been served."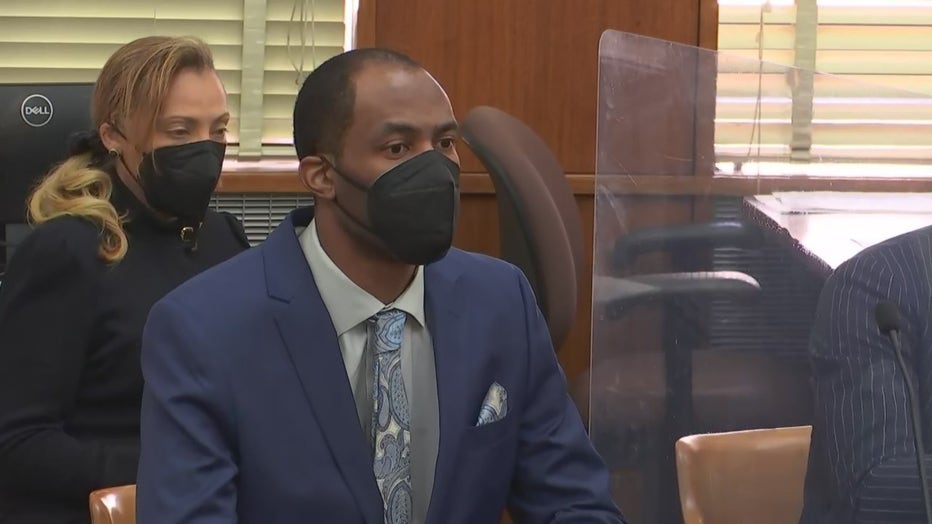 Family and friends of Edgecomb were overcome with emotion moments after the verdict was read. 
The shooting was not in question, but whether the jury believed Edgecomb did so in self-defense, whether it was an accident or whether it was intentional.
Edgecomb was out on bail at the time and prohibited from having a firearm. He fled the state, ditched the weapon, changed his appearance and gave a fake name when arrested in Kentucky nearly six months later.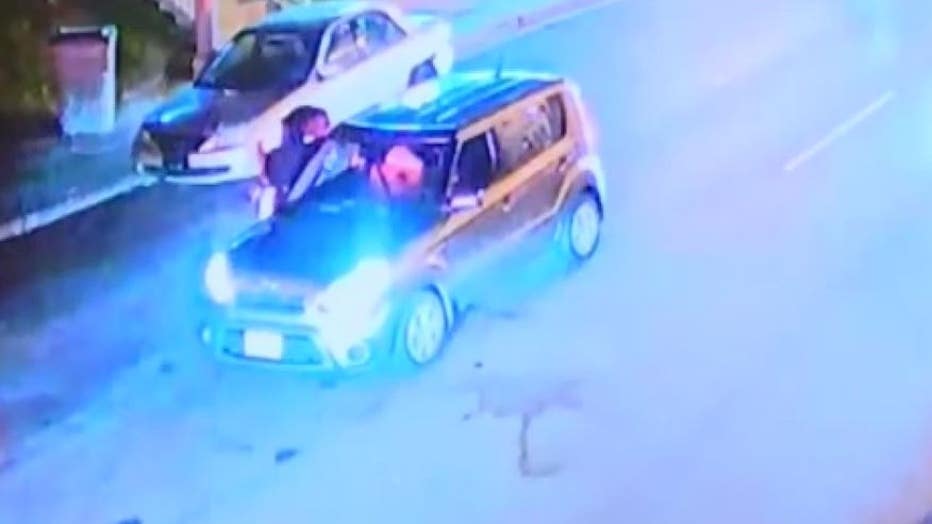 Earlier Wednesday, Cleereman's wife cried silently as Prosecutor Grant Huebner argued that at every moment prior to the shooting, it was Edgecomb who escalated the violence, first punching Cleereman in the face while Cleereman was seated in a car with his wife.
"He started a fistfight, and then he brought a gun to it. He started a fistfight, and he brought a gun to it," said Huebner.
The defense questioned the investigation and said this case is about something bigger.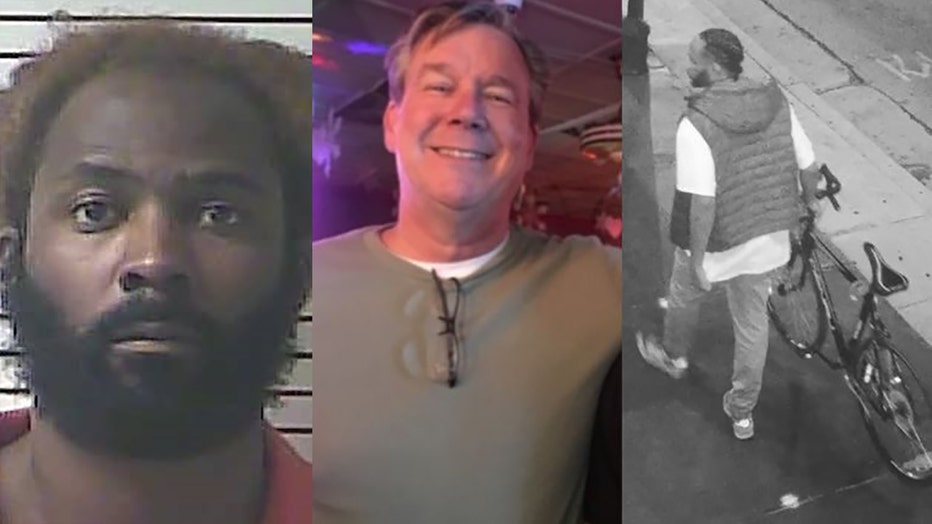 "It's a precedent-setting case. This is a rare case that has been presented to you where, this time, there's an African American man who's now using self-defense on a Caucasian man. You don't see that every day," said B'Ivory LaMarr, defense attorney.
LaMarr spent a considerable amount of time taking issue with Cleereman's wife's version of events and said Edgecomb's evasiveness under cross was because he was afraid, trying to raise doubts about the thoroughness of the investigation, that it was Cleereman that provoked the shooting and that Edgecomb withdrew after the punch, arguing it was clearly self-defense.
Edgecomb never testified to shooting Cleereman in self-defense, saying multiple times the gun "just went off," despite later saying he worked as a security guard and had weapons training.
After the verdict, the defense team declined to comment. 
Statement from Milwaukee Alliance Against Racist and Political Repression
"For the past week, the Milwaukee Alliance Against Racist and Political Repression has been following the highly charged self-defense case trial of WI v. Theodore Edgecomb. This case, in particular, involved a Black man, Theo Edgecomb. Edgecomb defended himself against a drunk lawyer, Jason Cleerman, after being hit by Cleerman's car and having racial slurs used against him, while simply trying to pick up food for himself and his daughter.
"Judge David Borowski, who on numerous occasions showed his clear bias, oversaw the trial. Leading up to the trial, Borowski admonished the defense team for filing multiple motions, only to deny them. Borowski disallowed crucial evidence and rejected potential witnesses. Throughout the entire trial, Borowski constantly expressed frustration with the speed of the trial, frequently complaining about the defense trying to do their job thoroughly. Borowski had every opportunity to recuse himself. Instead, he decided to remain as the judge and complain each day. For these reasons: we demand that this case is taken to the court of appeals to reconsider the motion for a mistrial.
"This trial has clearly shown that self-defense is only acceptable when you are born into and defend white supremacist institutions. Borowski showed his true sympathies in this trial, and his sympathies lie with the racist system. Our hearts go out to the Edgecomb family, as this is truly a hard day for them. The Milwaukee Alliance Against Racist and Political Repression will not stop demanding justice for Theo Edgecomb until he is free.
"A sentencing hearing for Theo is set for April 8, and the Milwaukee Alliance Against Racist and Political Repression will be holding a car caravan at 6pm on January 27 starting at Mitchell Park."
FREE DOWNLOAD: Get breaking news alerts in the FOX6 News app for iOS or Android