"The will to live:" Bicycling pair travels cross-country to share stories of those battling ALS


MILWAUKEE -- How far would you be willing to go for a beer? How about a beer with an old friend, and what if he was dying? Two Milwaukee men were willing to go 1,400 miles on bicycles to have a beer with their friend, Bob -- but something happened along the way.

The plan seemed perfect.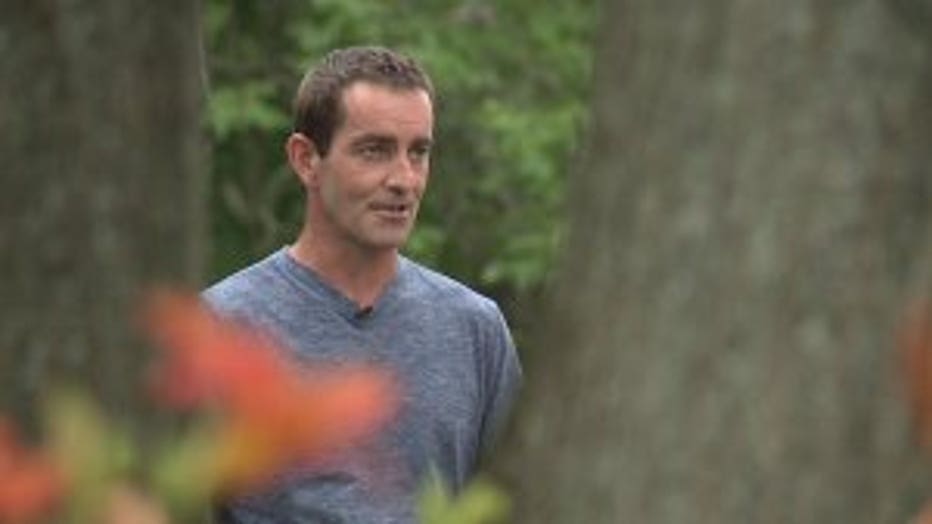 "We are going to average 100 miles a day," said Dave Sowden, traveling to fight ALS.

They started in New Orleans, Ben Calvopina and Dave Sowden, along with their friend Mike Klepp drove the support truck.

"Everything that could have gone wrong on day one did go wrong. The laptop crashed, the truck broke down, the roads were closed. But at the end of the day when we got to Baton Rouge, we met Bob and Glen Wesley.

But this would be more than a bike trip, because Glen has ALS. He can no longer move below his neck, breathe on his own, or speak with his voice. He uses his eyes to spell out what he wants to say and Bobby reads his words.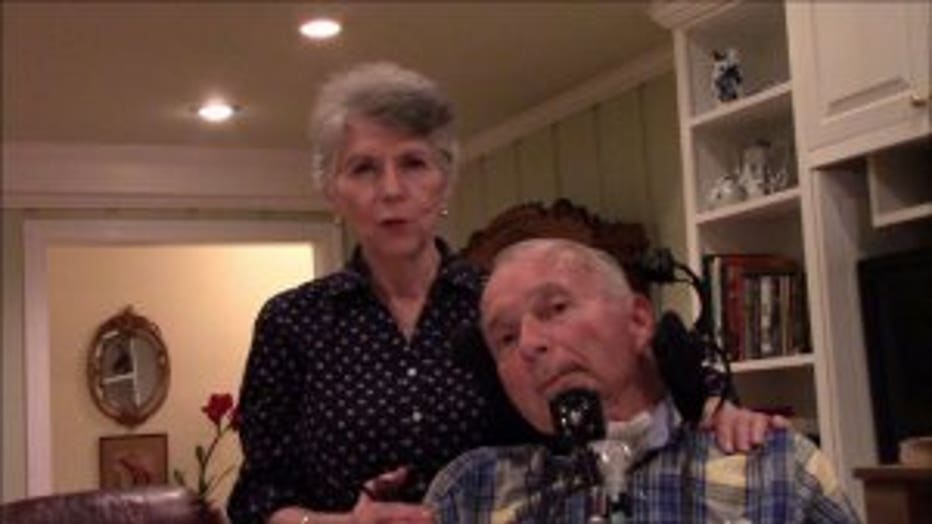 "The primary reason for me doing as well as I am is my wife. She gives me the will to live and motivates me to live life to its fullest," said Glen Wesley, battling ALS.

There would be more Glen Wesley's along the way. More people facing a disease with no treatment and no cure -- a disease that can strike anyone at anytime.

"I was digging a trench for an underground feed and I was struggling to lift an electrical box and I was running out of breath easily and I didn't know why," said Michael Sork, fighting ALS.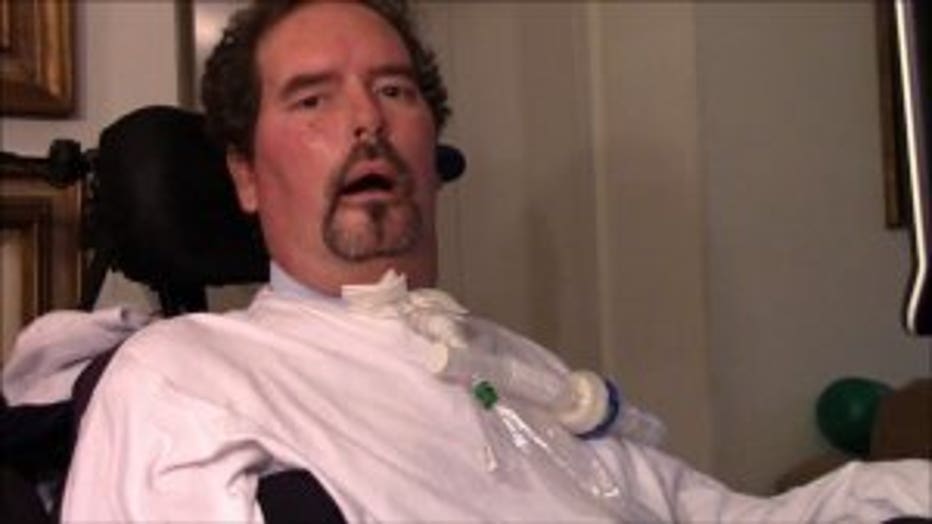 Still recovering from Hurricane Katrina, Michael was told he had a disease from which he could never recover.

"We went home that day, we went and visited each of our children, called our family members, and went out to the park where we were married and sat and cried all day," said Michael's wife.

At each step on the road to have a beer with Bob, they met with someone else facing the same fatal disease, and turned the camera on.

"We left Baton Rouge and went to Brookhaven, Mississippi. It was hot, we were breathing in hot air the whole way, but we pulled into Brookhaven and met up with Larry Klein," said Sowden.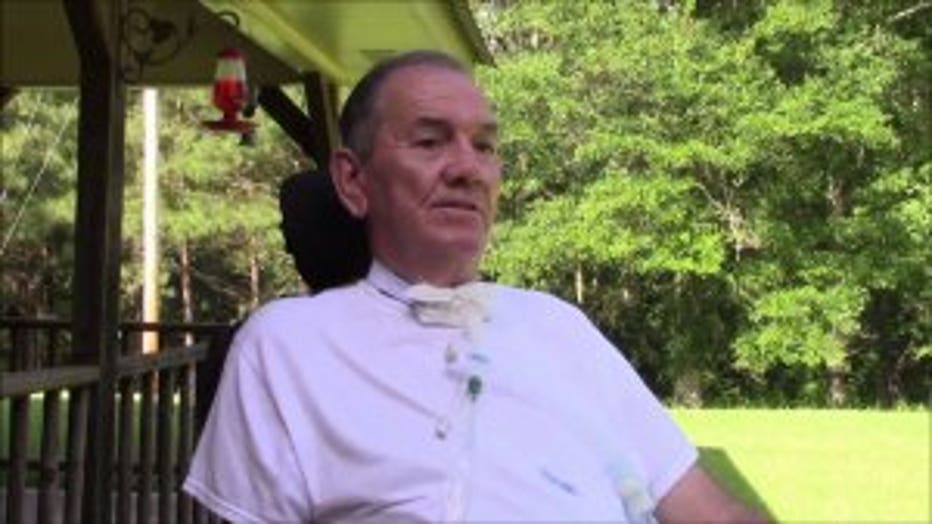 "It don't matter how hard I try to pick my arm up but they don't come up because that signal is broke," said Klein.

ALS robs the ability of the brain to send messages to the muscles. For some people, the arms go first -- for others, the legs. Eventually,  you can no longer move, speak, swallow or breathe.

"Day three we were supposed to meet a woman named Janet Champion -- she died two days before we got there. It got just a little bit harder as the week went on. And I'm not talking about the bikes," said Sowden.

"It has affected my family in numerous ways, but the most critical that I am no longer able to hug or cuddle with my wife, kids or grandchildren," said Kris Grahnke, battling ALS.

"There was Jessica in St. Louis, she has a family history of it. Until I met her, I didn't know there was such a thing," said Sowden.

"I was diagnosed, then my mom was diagnosed, then her sister and her brother," said Jessica.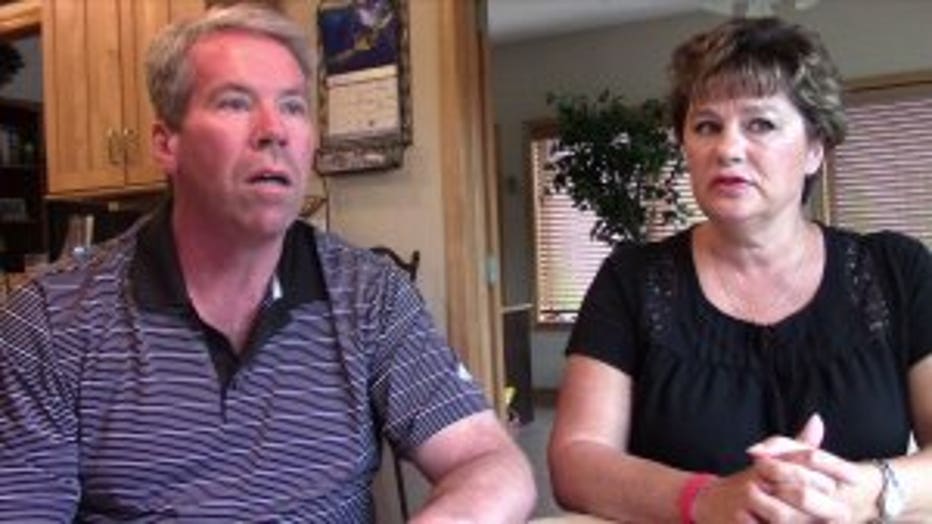 About 10% of ALS patients like Jessica discover it runs in their family. For the rest, the 5,000 people diagnosed each year -- it's random. People like Sean Doyle in Janesville, who never thought this could happen to them.

"He's losing his ability to speak and he's having some breathing issues, swallowing issues, and his left hand is starting to atrophy. It's starting to affect his walking a little bit," said Sean Doyle's wife.

Each day, ALS takes away a little piece.

"For everything we planned for, the one thing we didn't plan for was how everyone's story would start to affect us. Because we didn't even think we'd have to carry those stories with us the whole way," said Sowden.

The whole 1,400 miles to Minneapolis, for that beer with Bob.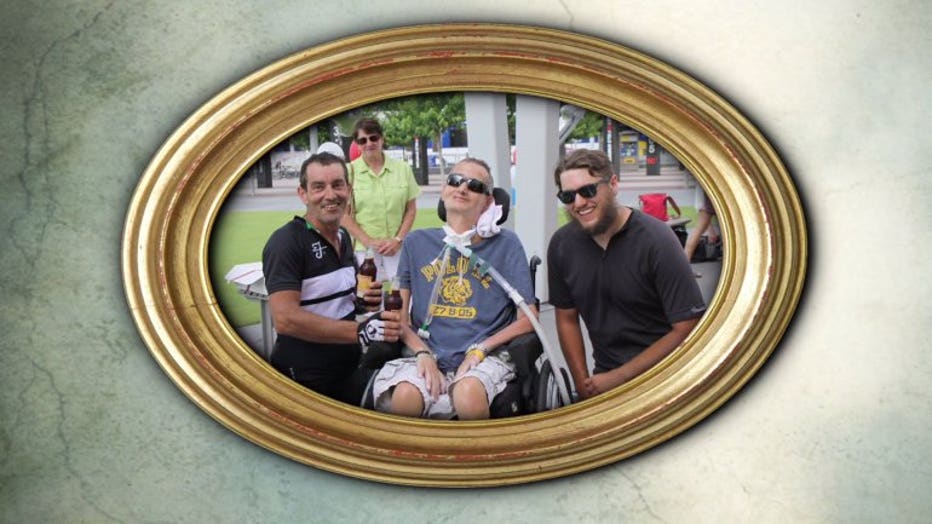 "It was quite the moment. I don't have a lot of moments in my life, but I think that was one of them," said Sowden.

Since that journey in June, Larry Klein, the man they met in Brookhaven, Mississippi, has died.

Someone in America dies from ALS every 90 minutes.