'The Tattooed Lady: A History:' Did you know it was illegal in Milwaukee Co. from the mid-60s-90s?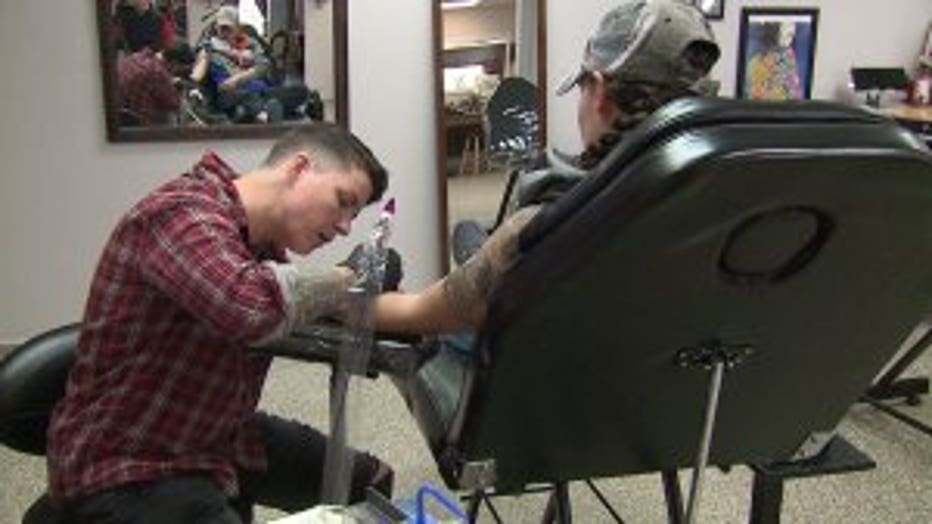 PEWAUKEE -- From behind the steady hum of a tattoo needle, Sarah Gray was hard at work on her latest masterpiece -- a project she's been working on branch by branch since July -- a Northwoods cabin scene on her client Emily's forearm.

"Everybody has tattoos now," observed Gray. "It's almost weird when you run into somebody who doesn't have a tattoo."

Gray has dozens.  She estimated 70 percent of her body is covered in ink.

"I have both of my sleeves. My right leg is almost totally covered," said Gray.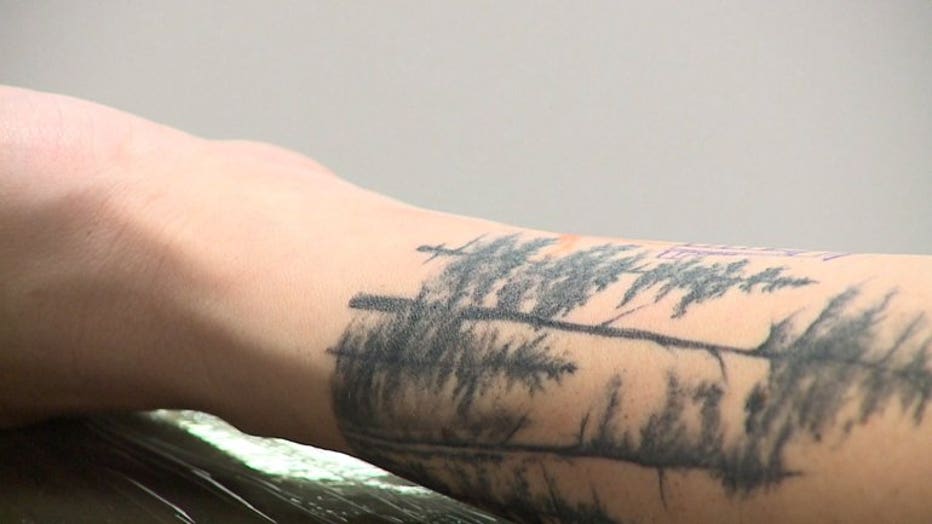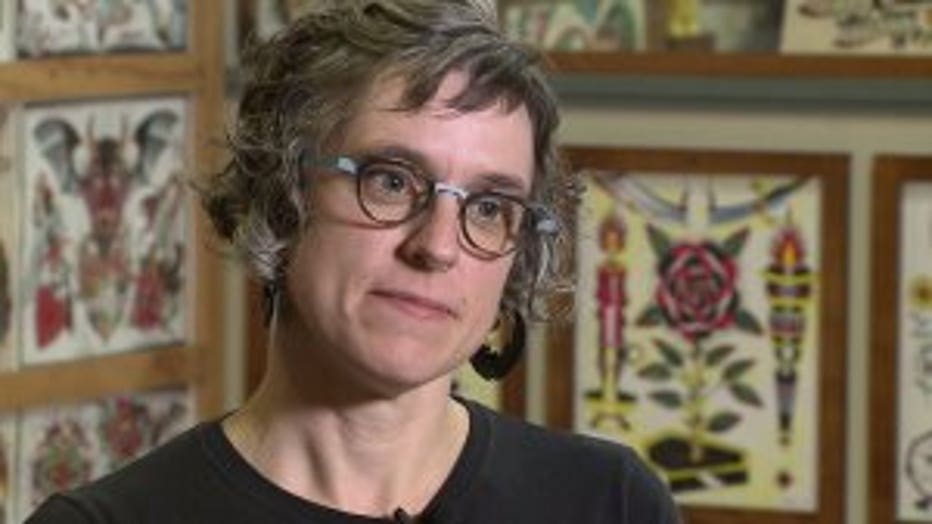 But that's not what makes her special.  Gray is not only a tattoo artist at Pewaukee Tattoo Parlour -- she's also the studio's co-owner.  That makes her one of the few females in the Milwaukee area to own her own shop.  Gray is making her mark in a predominantly male field.

"Obviously, there are women out there who are just trailblazers," said Gray. "They don't care what other people think -- and that is so cool."

Those trailblazers started long ago, and the woman uncovering their history is Milwaukee librarian and author, Amelia Osterud. 

"It seemed like this was a really great avenue to explore," said Osterud, of her book "The Tattooed Lady: A History."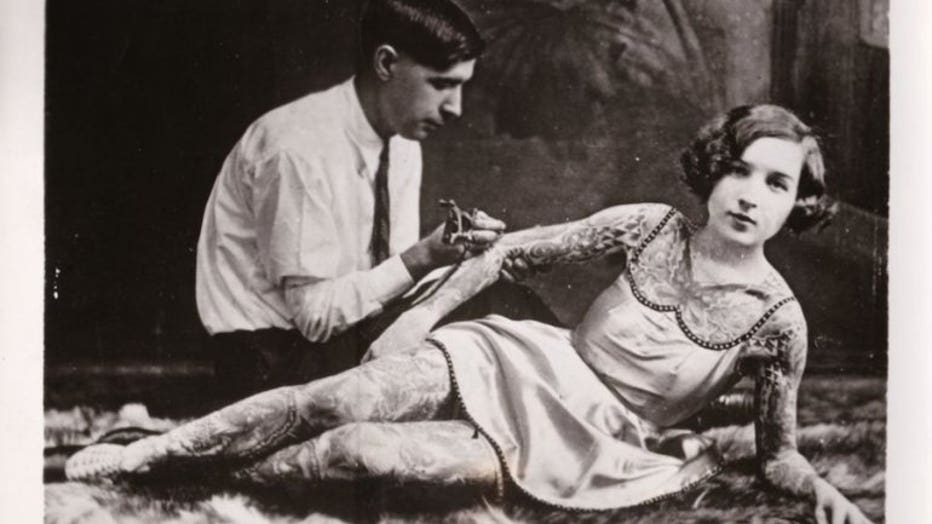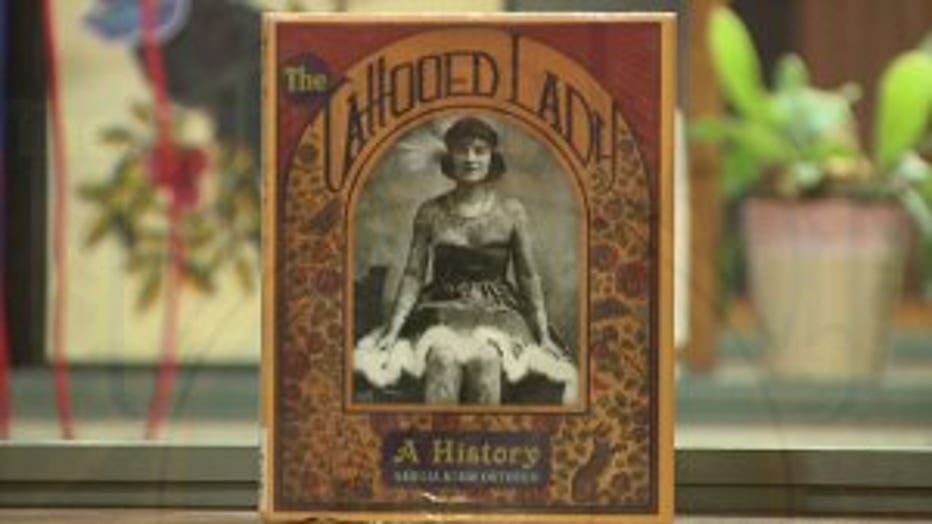 The Tattooed Lady: A History.


Tattooed women captured America's fascination at the end of the 19th century.  Osterud combed through census records, marriage licenses and circus programs to piece together their history.

"The very first tattooed ladies started working in 1882," explained Osterud. "They were Nora Hildebrandt and Irene Woodward."

As circus performers, their 'act' included spinning wild tales about being captured by savages and tattooed against their will – surviving to share a sort-of cautionary tale.  Much like modern entertainment, it was also seeped in sex.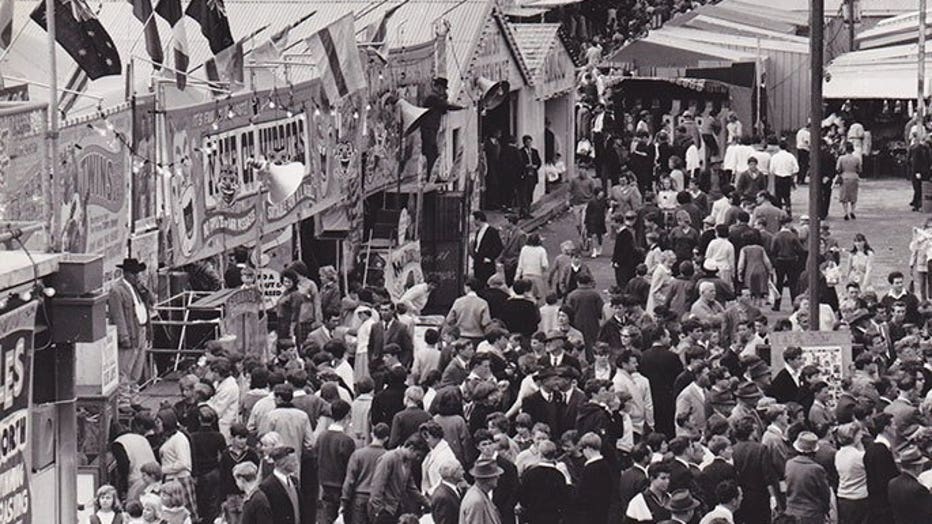 "If you want to put a modern spin on it, you could certainly say that yes, they were using their bodies to make money, but they were doing it on their terms,"  said Osterud.

Women like Hildebrandt were such big stars, they were able to financially support themselves and they were also able to travel the globe with the circus at a time when few left their own towns.  For some, their path started here in the Dairy State.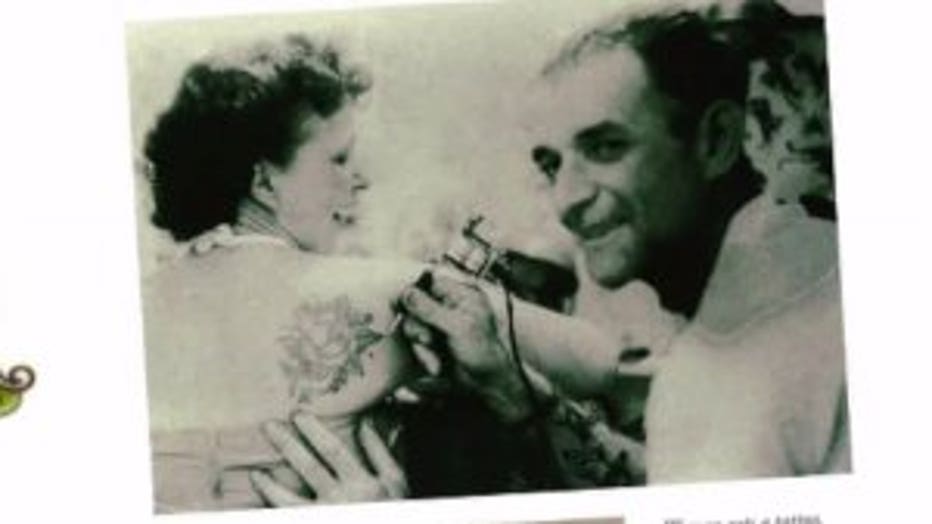 "Wisconsin in general has a really, really rich circus history. There are a number of smaller circuses that came out of Wisconsin, but the big one is, of course, Ringling Bros. and Barnum & Bailey Circus -- came out of Baraboo," said Osterud.

In 1920, Artoria Gibbons -- who performed on stage as "Lady Artoria" -- joined The Greatest Show on Earth and went on to become one of the longest-tenured tattooed ladies in history.  Perhaps the only female Wisconsin native at the time to covered in tats, Gibbons was born just outside of Stevens Point in 1893 and she continued to perform until the early 1980s.

As Gibbons was winding down her career, back in her home state, there was a huge crackdown on tattooing.  Milwaukee County enacted a tattoo ban in 1966.

"There was no tattooing from the mid-60s to the mid-90s.  It was illegal," said Osterud.

That's the reason so many tattoo parlors popped up in neighboring Waukesha and the reason why, as a teen, Osterud traveled to Madison to get inked for the first time. The first of many for Osterud was a Celtic armband.  Countless others followed.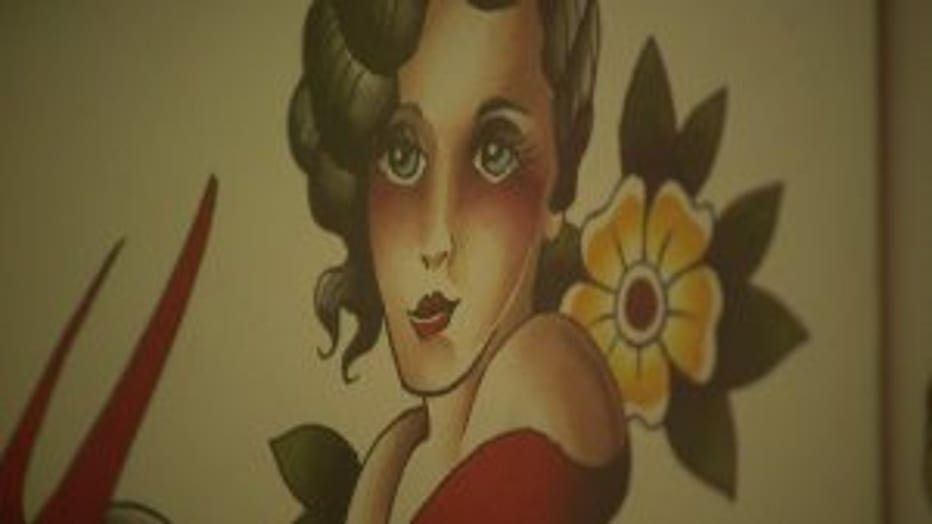 In the 1970s, Harley-Davidson's biker culture helped give tattoos even more of a rebellious edge -- although Osterud argued the company's importance and influence on tattooing is magnified.  It wasn't until the last decade or so that Osterud said Americans finally embraced tattooing as an artform -- especially for women.

"I don't know what changed," said Osterud.  "Other than I think society in general is becoming more -- certainly lots of things are becoming more relaxed and acceptable. Tattooing is just one of those things."

PHOTO GALLERY



At her shop, Gray is a trailblazer in her own right -- an artist whose work is as permanent as the history that's come before it.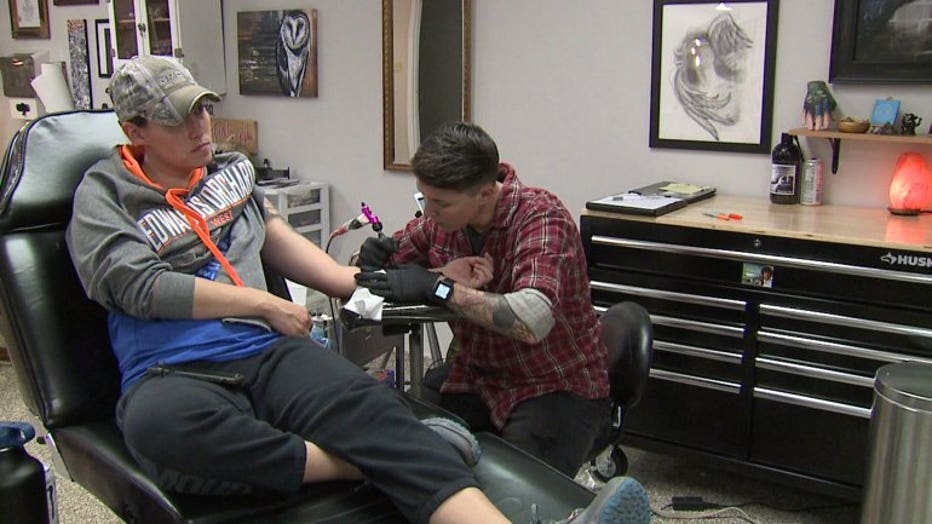 "There are thousands of people now out there in the world with your art on their bodies," FOX6's Bret Lemoine noted in his interview with Gray.

"It's very humbling, for sure," said Gray. "I have no idea how many tattoos I've done, but I am grateful they allow me to do this to them -- daily!"