"The support is just overwhelming:" Muskego H.S. rallies around student who lost her mother


MUSKEGO -- Just about everyone at Muskego High School knows Nicki Lafferty.

"If everyone could, every day of their life go and be Nicki and be kind-hearted -- it would be a much better place," said Nicki's teacher, Karyn Mazza.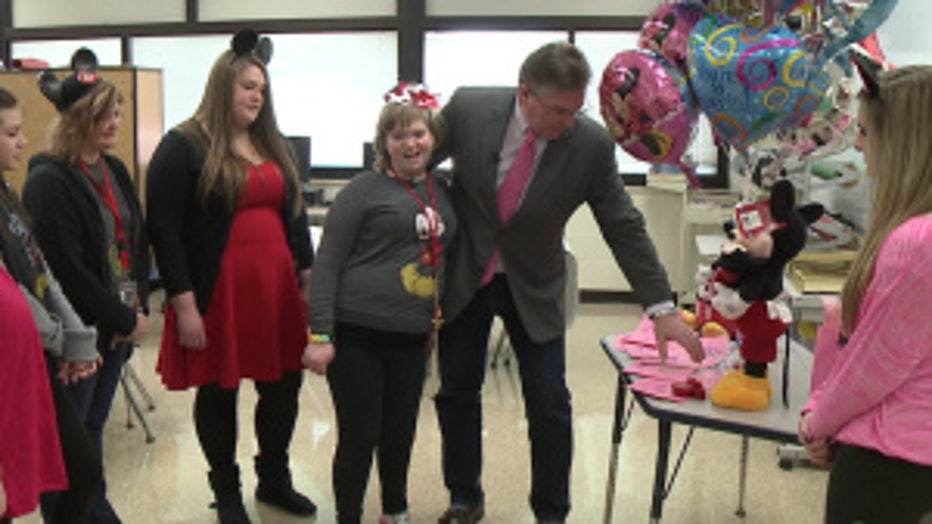 Earlier this month, Nicki's family took an unexpected blow when her mother, Linda, passed away after slipping into a coma following a routine procedure.

"Where is she now?" asked Nicki's father, Mike.

"She's with Jesus now," said Nicki.

The school rallied around Nicki to host "Mickey for Nicki Day," encouraging students to wear Nicki's favorite color pink and dress up as a character she adores.

"The outpouring of love and support is just overwhelming," said Mike Lafferty.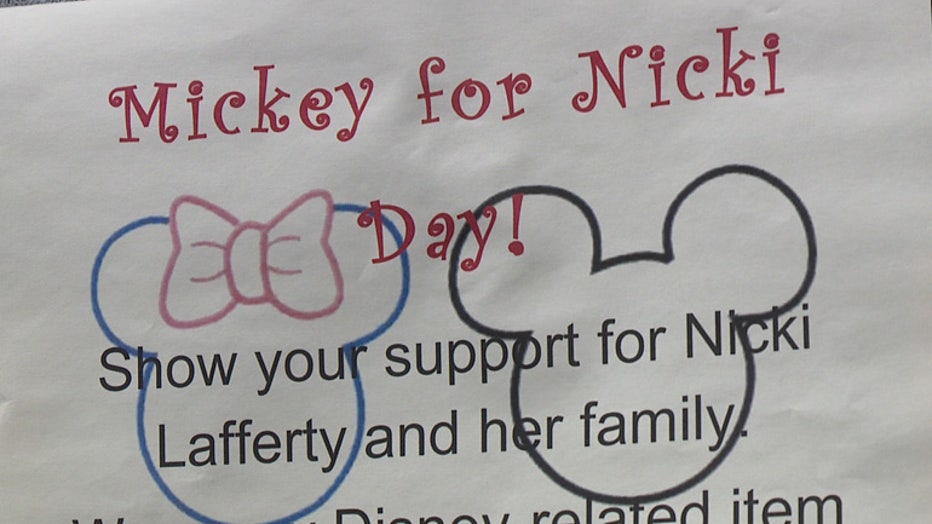 Nicki even got to meet Mickey.

"I really love Mickey Mouse. He's my favorite character in the whole wide world," said Nicki.

Throughout lunch, students raised money for the family and wrote encouraging notes to Nicki called Mickey Messages.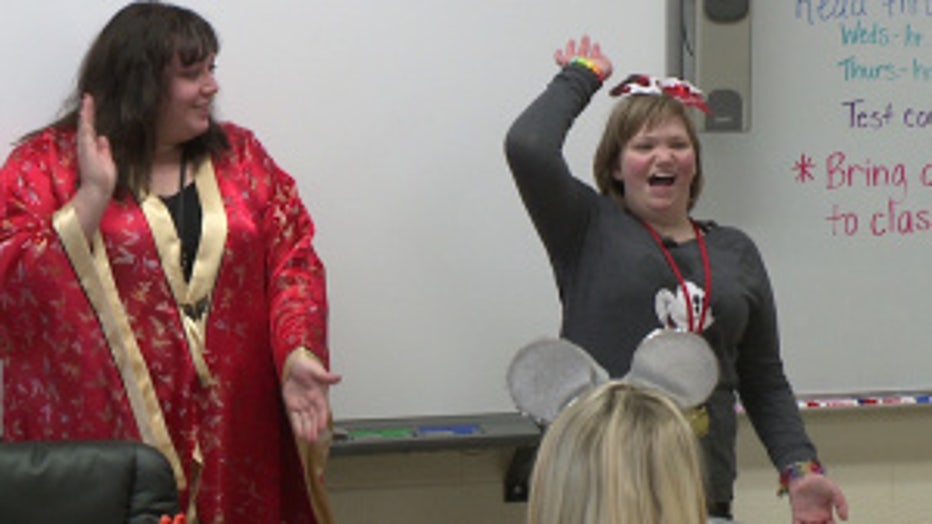 "I just really wanted to show her and the family that I support them and they can make it through it," said Nicki's friend Alexis Spychala.

"It makes me very happy," said Nicki.

A GoFundMe account has been set up to help out the Lafferty family. To donate, CLICK HERE.