"The stakes are too high:" Democratic V.P. nominee Tim Kaine rallies supporters in Milwaukee


MILWAUKEE -- Democratic vice presidential nominee Tim Kaine made a push for votes in southeast Wisconsin when he paid Milwaukee a visit on Sunday morning, November 6th.

Beginning at 6:30 a.m. Sunday, Hillary Clinton and Tim Kaine supporters gathered at the Democratic Party headquarters in Milwaukee.

Clinton leads Republican presidential nominee Donald Trump, 46-40, among likely voters according to the latest Marquette University Law School poll released on November 2nd.

"Our voter turnout in the U.S. is really, really low and that`s really sad -- and so we really need everybody to get out and vote and our canvassing and phone calling really help," Judy Bamberger said.

"It`s exciting! Wisconsin has been a battleground state for the last three or four elections and it`s nice to see somebody like Senator Kaine coming by here just before the election," Mike Allen said.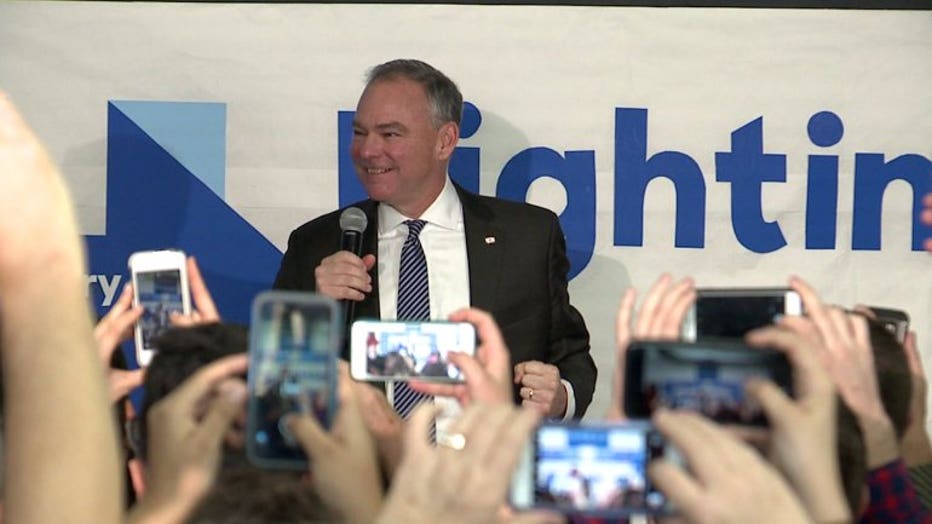 Senator Tim Kaine in Milwaukee




In Milwaukee, Kaine told the audience of about 50 people he and Clinton feel very excited with 48 hours to go until election day.

"An excitement to embrace an agenda that`s a stronger together agenda, and reject an agenda that is a divisive, name calling, blame game, take us backward agenda -- and so we`re seeing it pick up in such a great way," Kaine said.

But Kaine told supporters they can't get complacent.

"The stakes are too high and polls can be wrong and it's been a season of surprises," Kaine said.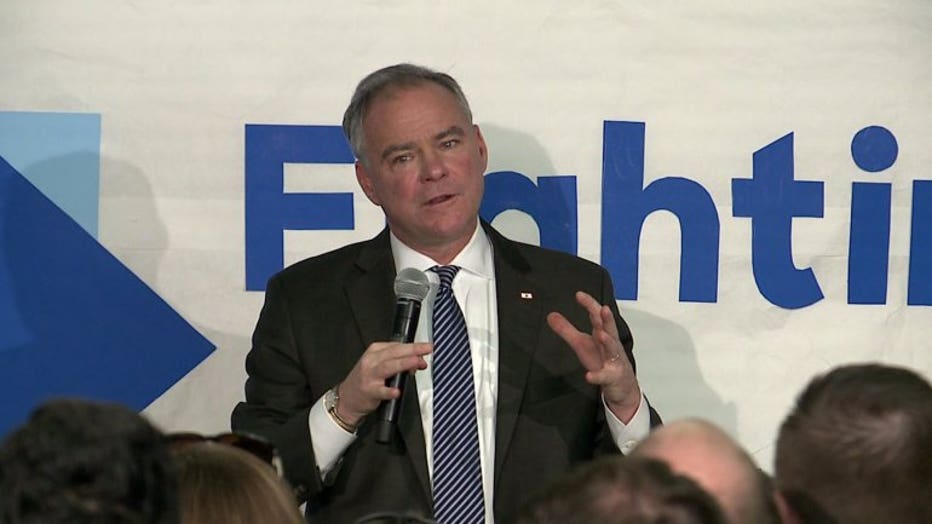 Senator Tim Kaine in Milwaukee


Kaine reminded supporters they're trying to do something that's never been done -- elect a woman as president of the United States.

"Making history is tough. Doing things for the first time is tough. That`s why we just got to stay disciplined and battle all the way to the end," Kaine said.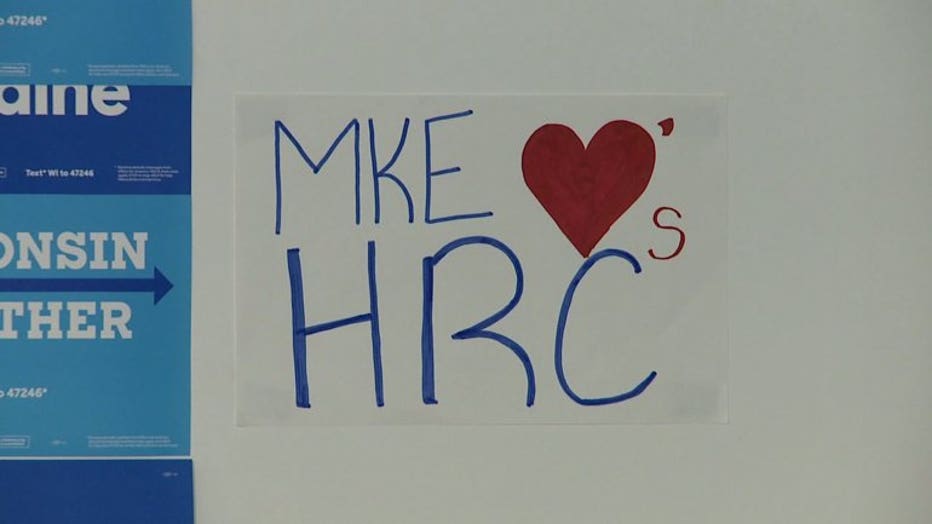 The Milwaukee stop was the first of three in Wisconsin on Sunday. Kaine was also set to make visits to Green Bay and La Crosse.

Kaine was just in Wisconsin on Tuesday, November 1st -- in Appleton and Madison. He told Democratic supporters not to take Hillary Clinton's lead for granted -- and to get out the vote.

Monitor FOX6 News and FOX6Now.com for updates on this developing story.