The Hop derails on Milwaukee's lower east side, firefighters use special equipment to fix issue


MILWAUKEE -- The intersection of Ogden and Humboldt has reopened after The Hop, Milwaukee's streetcar, derailed around 12:30 p.m.

Officials still have not confirmed what caused The Hop to hop off its tracks. But firefighters were needed to help clear the scene.

It's the first time Milwaukee firefighters have taken the call to help get The Hop back on track -- literally. The situation was simply too much for the city's Department of Public Works to handle initially.

One of the Milwaukee Fire Department's heavy rescue units was able to lift the car up and place it back on the tracks using specialized equipment. From there, DPW technicians appeared to inspect the entire car, checking to see everything was good to go before clearing the incident roughly two hours later.

PHOTO GALLERY



And, for the fire department, it's a heavy load to manage -- but clearly a task they were prepared for.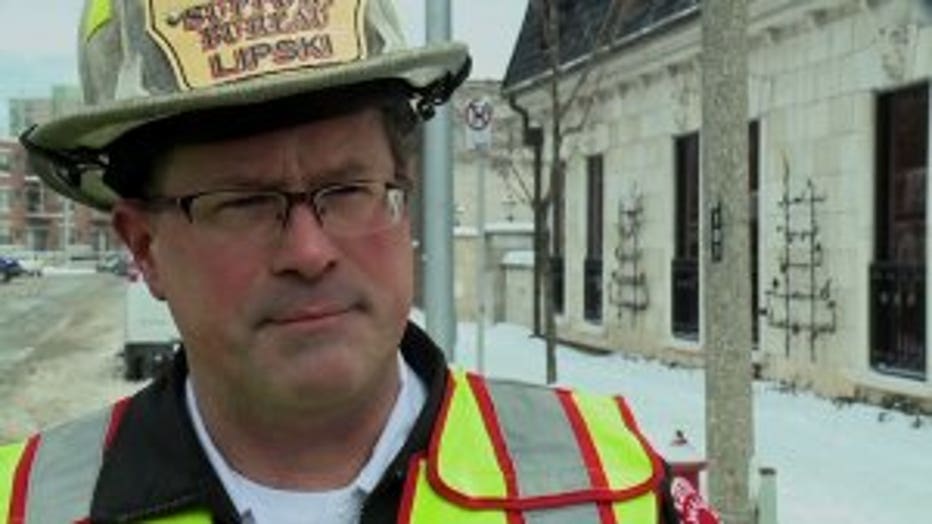 "We've done a ton of training and drilling out at the streetcar operations and maintenance facility, out at streetcar drills," said Aaron Lipski, Milwaukee Fire Department assistant chief. "We've done a ton of drilling and training, so, at the end of the day, it was not that complicated."

Milwaukee police lifted the roadblock just as the streetcar was back on track and moving. DPW officials told FOX6 News that the car went straight to the maintenance facility.

The Hop continued service while crews responded -- running a shortened route. The cause of the derailment remains under investigation.

No injuries were reported.