"The greatest band!" Excitement palpable on Summerfest grounds as The Rolling Stones take the stage


MILWAUKEE -- A huge night on the Summerfest grounds Tuesday night, June 23rd. The Rolling Stones were on hand for the unofficial start to Summerfest's 11-day run. Summerfest officially opens at noon on Wednesday.

Fans paid hundreds of dollars for their tickets -- and they waited anxiously for this show.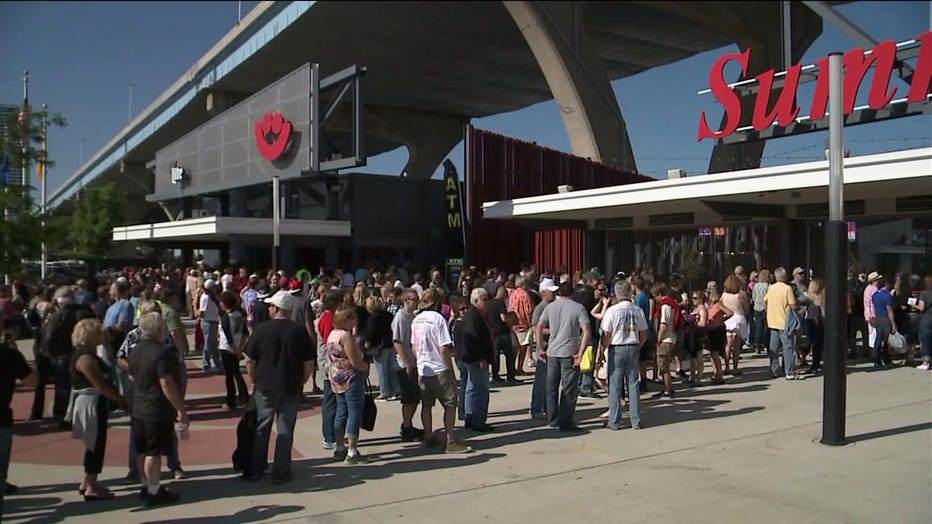 The show at the Marcus Amphitheater is part of ZIP CODE, the band's 15-city North American stadium tour.

THE ROLLING STONES – ZIP CODE TOUR

May 24, 2015 San Diego, CA Petco Park
May 30, 2015 Columbus, OH Ohio Stadium
June 3, 2015 Minneapolis, MN TCF Bank Stadium
June 6, 2015 Dallas, TX AT&T Stadium
June 9, 2015 Atlanta, GA Bobby Dodd Stadium
June 12, 2015 Orlando, FL Orlando Citrus Bowl
June 17, 2015 Nashville, TN LP Field
June 20, 2015 Pittsburgh, PA Heinz Field
June 23, 2015 Milwaukee, WI Summerfest / Marcus Amphitheater
June 27, 2015 Kansas City, MO Arrowhead Stadium
July 1, 2015 Raleigh, NC Carter-Finley Stadium
July 4, 2015 Indianapolis, IN Indianapolis Motor Speedway
July 8, 2015 Detroit, MI Comerica Park
July 11, 2015 Buffalo, NY Ralph Wilson Stadium
July 15, 2015 Quebec, QC Le Festival D'Été de Québec

There was a lot of excitement on the Summerfest grounds when the gates opened at 5:00 p.m. The show was set to begin at 8:00 p.m.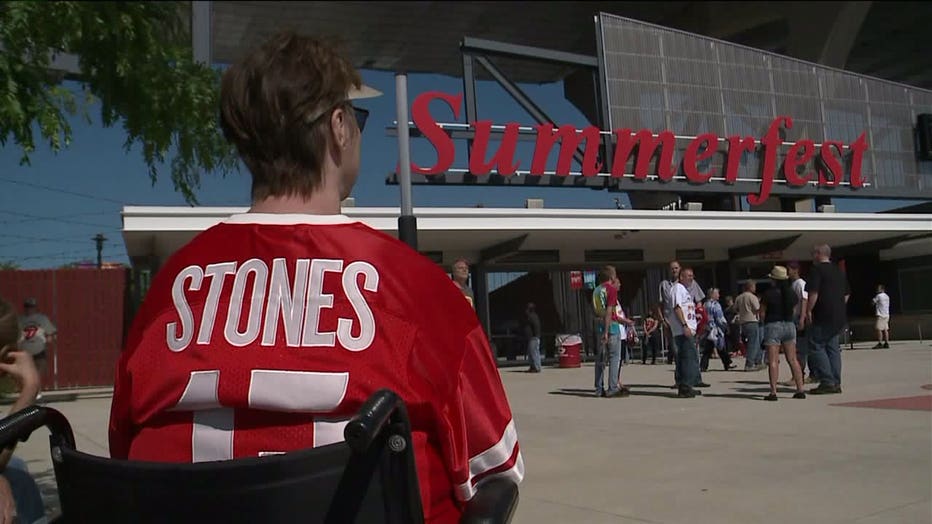 Once folks got into the Marcus Amphitheater, those with lawn seats raced to get the best spot possible.

Then, they geared up for the ultimate kickoff to the Big Gig.

Tickets for this show sold out in less than 10 minutes. Folks from around the world came to Milwaukee for what some say is Summerfest's biggest gig.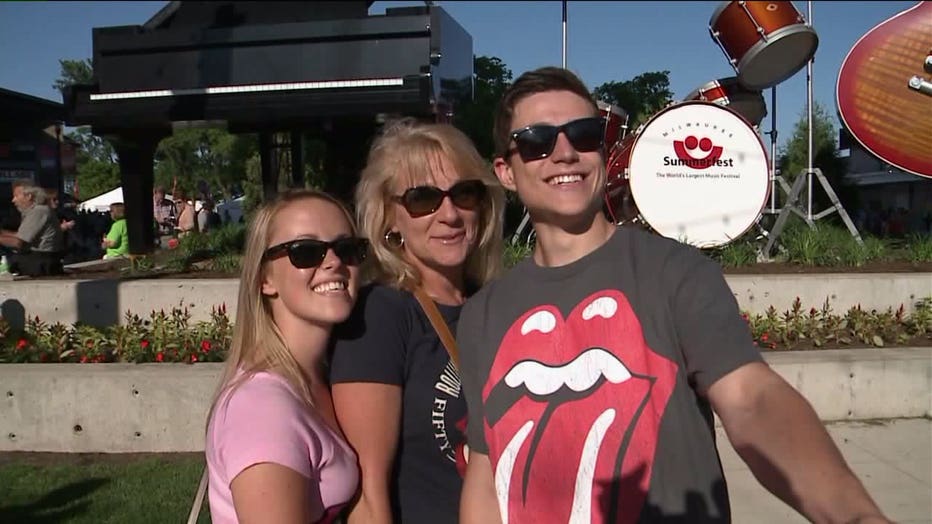 "We`re from Chicago -- the home of the Stanley Cup," one concert-goer said.

"Las Vegas, Nevada!" Mary McCormick said.

"Argentina -- Buenos Aires," Daniel Gutierrez said.

Jim O'Connel has been a fan of The Rolling Stones for decades.

"As a band, they`re definitely better. Better than they were in the 70s and 80s when I saw them. Wild horses couldn't drag me away (from this show)," O'Connel said.

"They just keep bringing it and they`re the greatest band," Steve Froehlich said.

The bands fans are intense. Some of them have seen multiple shows.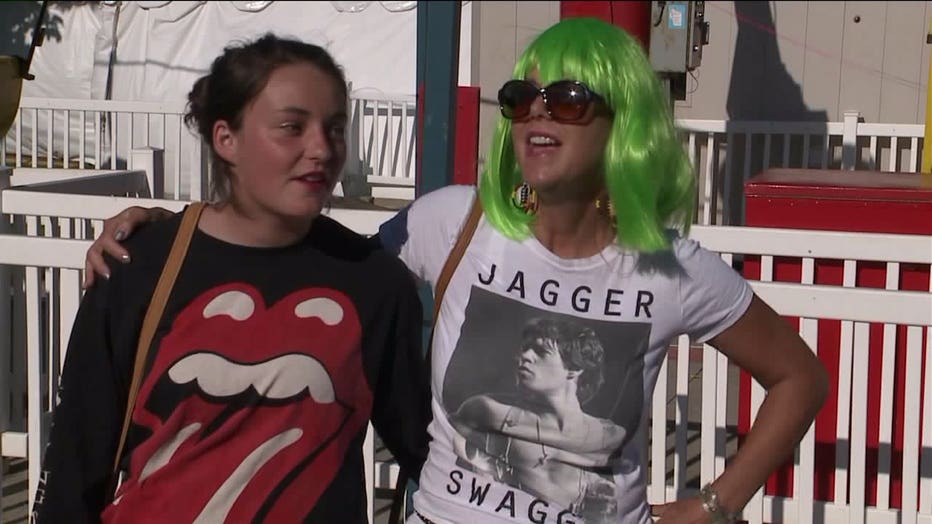 "18 times! First time in 1972," Mary McCormick said.

"Probably between 20 and 30," O'Connel said.

"38! Tonight is my 39th," Gutierrez said.

This has given them plenty of time to study the dance moves of a 71-year-old icon -- Mick Jagger.

The Marcus Amphitheater fits about 25,000 people -- making it the smallest venue on The Rolling Stones' current tour.

As we mentioned, Summerfest opens Wednesday at noon. CLICK HERE to take a look at the lineup, and for much more information.