"The entire country is looking to Wisconsin," and Ted Cruz is looking for a win here on April 5th


WAUKESHA -- Texas Senator Ted Cruz hosted a rally in Waukesha on Monday evening, April 4th -- the eve of the presidential primary election in Wisconsin. Earlier Monday, Cruz was in Madison, where he hosted a town hall event at the Madison Masonic Center, moderated by Megyn Kelly.

The rally in Waukesha began at 7:00 p.m. at the Waukesha Expo Center. Cruz was introduced by Governor Scott Walker. Carly Fiorina also spoke to the crowd.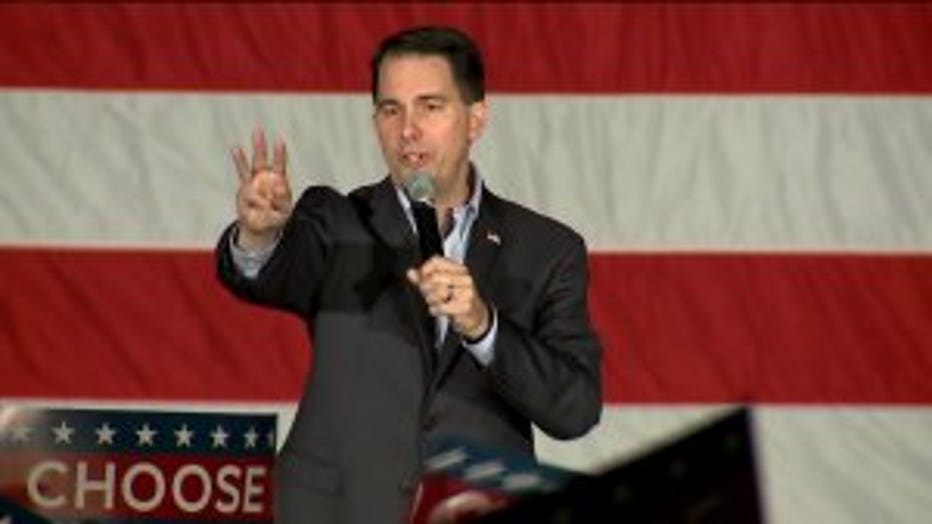 Governor Scott Walker introduced Ted Cruz in Waukesha


Governor Walker endorsed Cruz on March 29th, and on the eve of the presidential primary in Wisconsin, he reiterated why. Walker said in part that Cruz is the only candidate who can both win the Republican Party's nomination and go on to win the November election.

"We need a president who`s not afraid to take on big government special interests," Walker said.

He then welcomed Cruz to the stage.




Cruz wasn't always the front-runner in Wisconsin. The latest Marquette University Law School poll released on March 30th found Cruz ahead in the Wisconsin Republican presidential primary race, supported by 40 percent of likely voters to 30 percent for Donald Trump and 21 percent for John Kasich, while 8 percent didn't know who they'd support.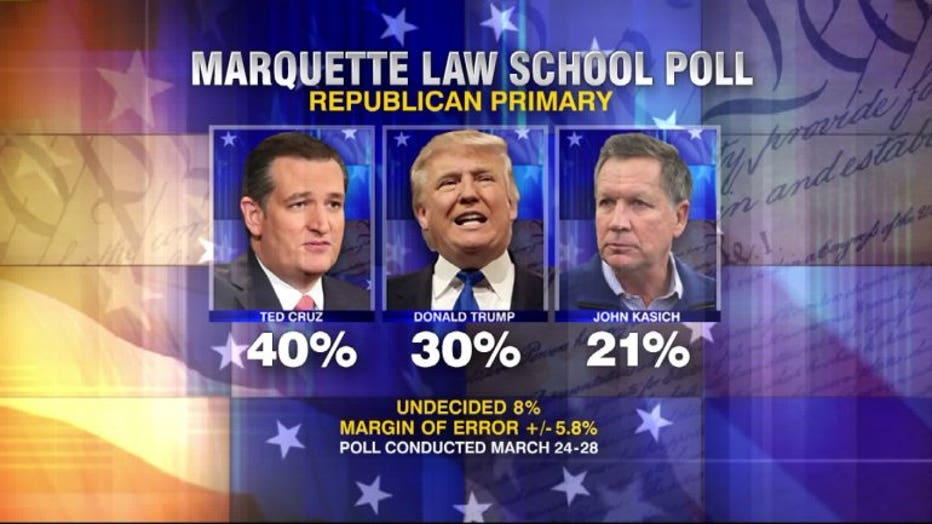 Marquette University Law School Poll: Where Donald Trump, Ted Cruz and John Kasich stand in Wisconsin


Cruz attributed the change in the Badger State to Wisconsinites realizing the big differences between himself and Donald Trump.

Those who are endorsing Cruz have taken it a step further -- saying it's Cruz, not Trump who could beat the Democratic presidential candidate in November.

Cruz in Waukesha talked about what he would do if elected president, including repealing President Barack Obama's Affordable Care Act and abolishing the IRS.

"We`re going to repeal Obamacare, pass the flat tax, pull in the regulators, stop amnesty, and the result is going to be billions and billions of high-paying jobs, wages rising all over the country and that`s going to generate trillions in new revenue from the government and we will use that revenue to rebuild this military to remain the mightiest fighting force on the face of the planet," Cruz said.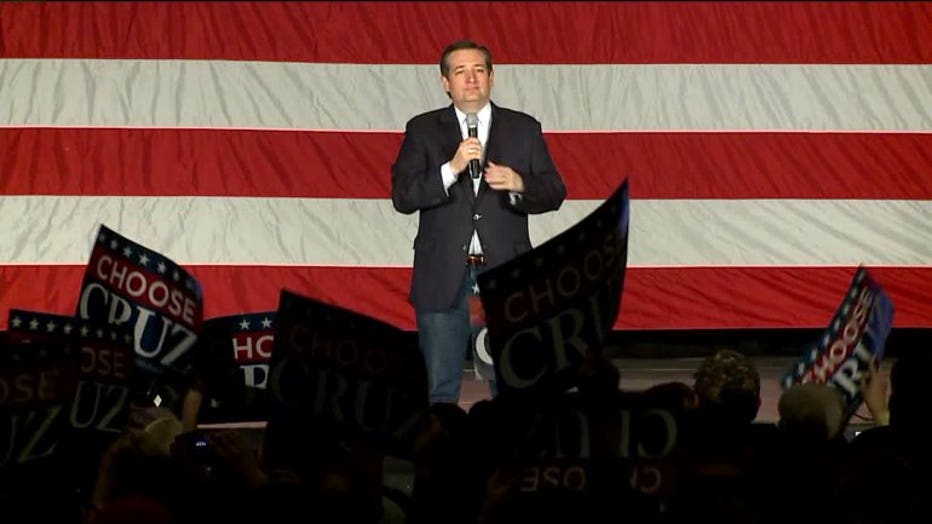 In Madison earlier Monday, Cruz talked about the excitement and passion he has seen among voters in the Badger State leading up to the election.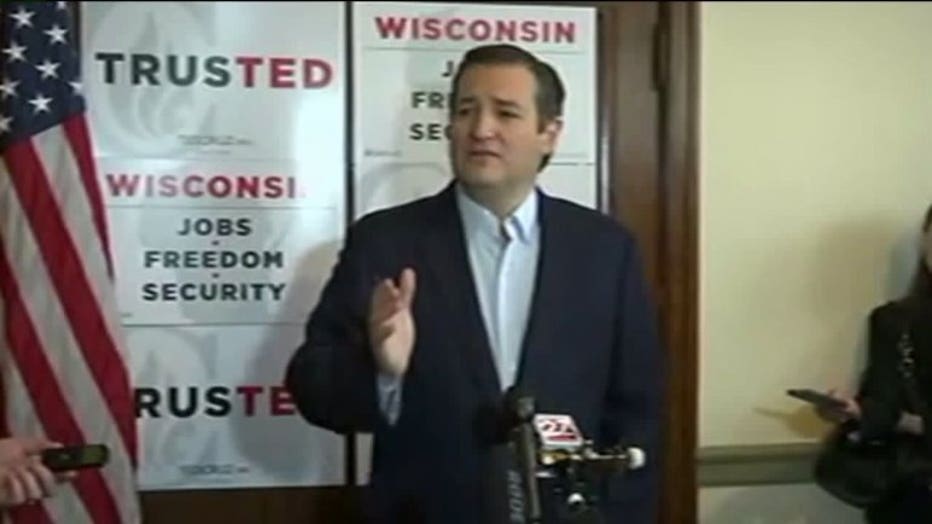 Cruz in Madison talked about how what happens in Wisconsin on Tuesday could affect the remainder of this campaign.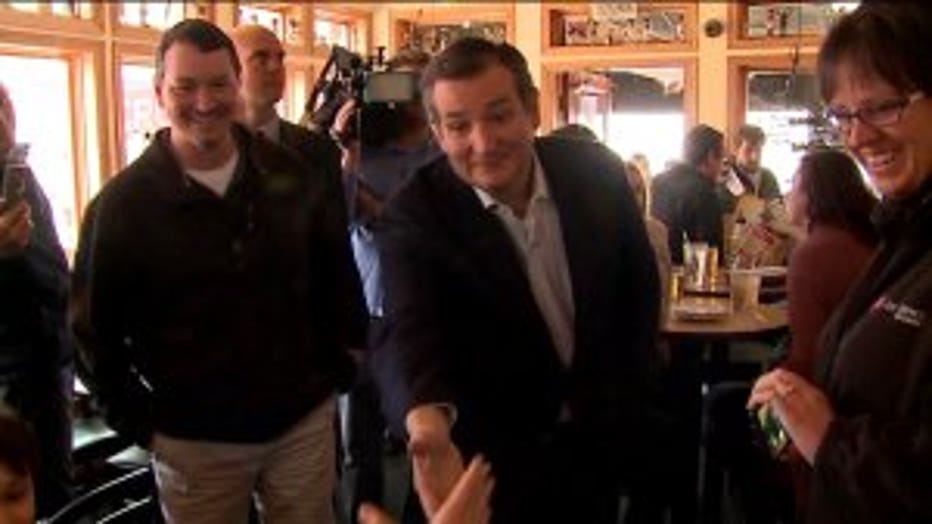 "We are seeing victory, after victory, after victory on the grassroots, and Wisconsin (Tuesday), Wisconsin, this race has national implications. The entire country is looking to Wisconsin," Cruz said.

At 8:00 p.m. Monday, The Kelly Filefeatured a full hour with Cruz on the road in Madison. Presented in front of a live audience, Megyn Kelly interviewed Cruz about his strategy to win the Republican nomination and will also take voter questions.



Cruz's "Election Night Watch Party" will take place Tuesday, April 5th from 7:00 p.m. until 10:00 p.m. at Serb Hall in Milwaukee.