"The best is ahead of you:" Jill Biden talks about careers with Milwaukee high school students


MILWAUKEE -- Former U.S. second lady Jill Biden visited Milwaukee on Friday, May 12th. She is the keynote speaker at MATC's spring commencement ceremony -- and also wanted to check out the college's "Promise Program" for free tuition.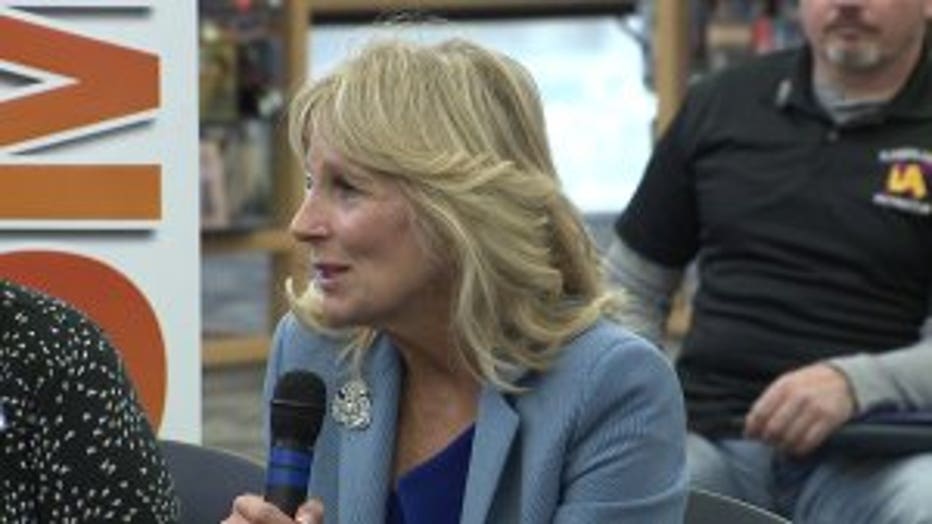 "I know what all of you have to look forward to because I can tell you that you're going to love community college," Biden said.

In addition to learning more about the MATC program, a way for area youth to get a free college education, she also spoke with students at Bradley Tech High School in Milwaukee. Many students there are on that education pathway.

"After I get my two-year degree, I plan to transfer into a food service, business management," said Tavion Glover, a student at Bradley Tech.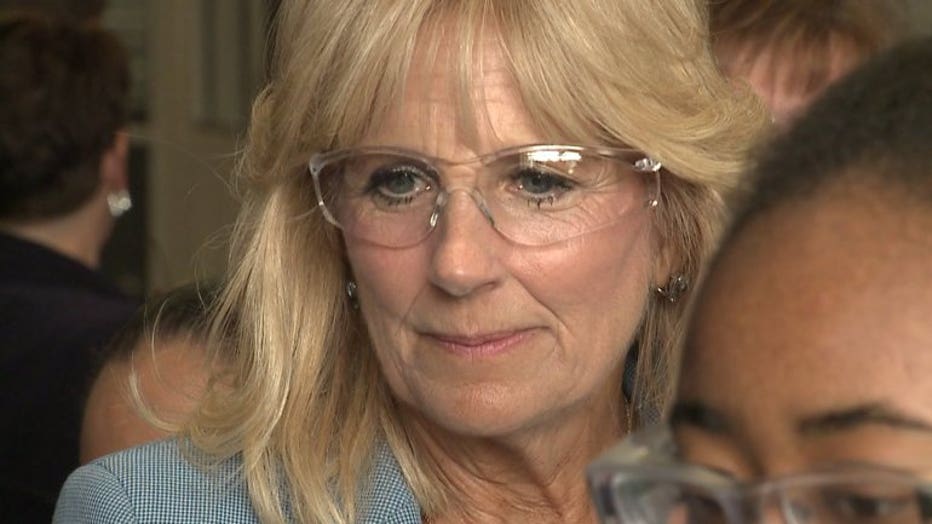 Biden took part in a discussion with Bradley Tech students. She talked about a career as a teacher -- and lengthy time working with community colleges. She recalls some of the challenges that faced students then and now.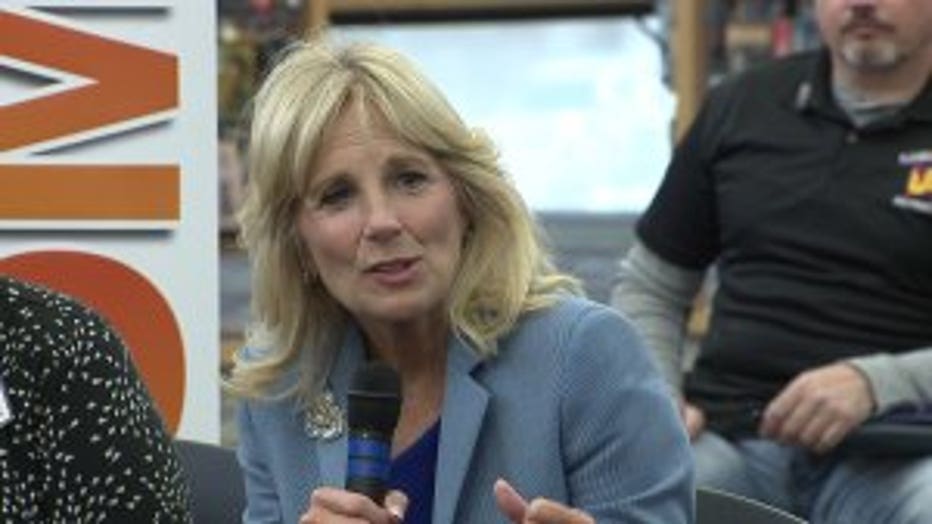 "I saw how my students struggled to pay for their education, their books. So really, the best is ahead of you," Biden told the students.

Biden, a long-time supporter of youth education, said these programs matter.

"And I thought it was the best idea ever, and that I was in the right place at the right time," Biden said.

Biden spoke to roughly 1,400 students at the MATC commencement.