'The beginning of the end:' President Trump threatens Harley-Davidson with tax punishment for move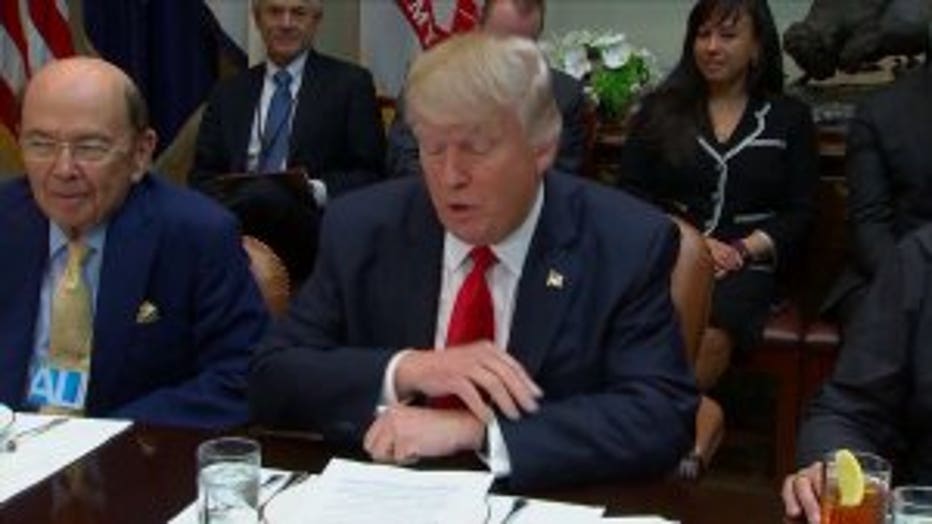 WASHINGTON — President Donald Trump sought Tuesday to avoid blame for Harley-Davidson's decision to move some motorcycle production overseas and threatened to tax the manufacturer "like never before!" as punishment for the planned production shift.

The Milwaukee-based company said Monday it came to its decision because of retaliatory tariffs it faces in an escalating trade dispute between the U.S. and the European Union. The company had no immediate response Tuesday to the president's assertions.

President Trump warned the iconic American brand that any shift in production "will be the beginning of the end."

"The Aura will be gone and they will be taxed like never before!" President Trump said in one of several tweets Tuesday morning about Harley-Davidson. It was unclear what the president was referring to or how he could impose taxes on a single company.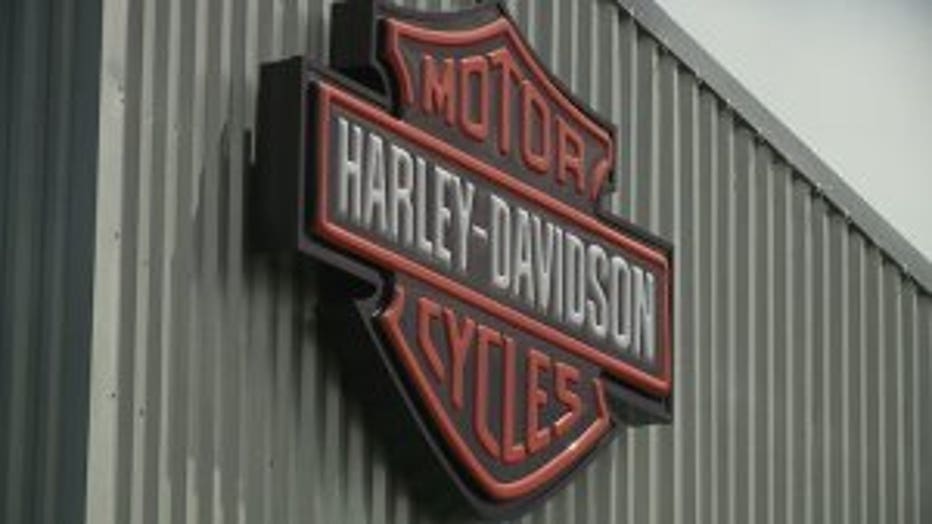 In addition, Harley has not announced any shift in production of motorcycles destined for U.S. showrooms, so it would not be subject to an import tax.

President Trump offered no clarity later in the day when he was asked about tariffs during a White House photo-op with Congress members.

"Harley-Davidson is using that as an excuse and I don't like that because I've been very good to Harley-Davidson and they used it as an excuse," he said in response. "And I think the people who ride Harleys aren't happy with Harley-Davidson and I wouldn't be either."

President Trump is scheduled to be in Wisconsin on Thursday for a groundbreaking at Foxconn Technology Group's site in Mount Pleasant, but the war of words with Harley threatens to overshadow the visit.

Joe Daniels, the economics chair at Marquette University, said Harley-Davidson finds itself in the middle of a trade war involving its key European market at a time when company's stock price has tumbled and U.S. sales have fallen.

"I'd hate to be their PR person right now. I'd hate to be in their marketing department right now," Daniels said in an interview. "In terms of U.S. producers and U.S. companies, there's no winner (from the president's comments)."

The president has held up the 115-year-old motorcycle maker as an example of a U.S. business harmed by trade barriers in other countries. But Harley-Davidson had warned last year against responding to foreign trade barriers with higher American tariffs, saying the levies could negatively impact sales.




The company reiterated Tuesday that it was moving some production of motorcycles destined for sale in the EU to its existing international facilities to "address the additional tariffs imposed by the EU." It did not respond directly to President Trump.

President Trump recently imposed steep tariffs on aluminum and steel imported from Canada, Mexico and Europe in his bid to level the trade playing field and reduce trade deficits between the U.S. and its trade partners. But those trade partners feel insulted by President Trump and have decided to retaliate.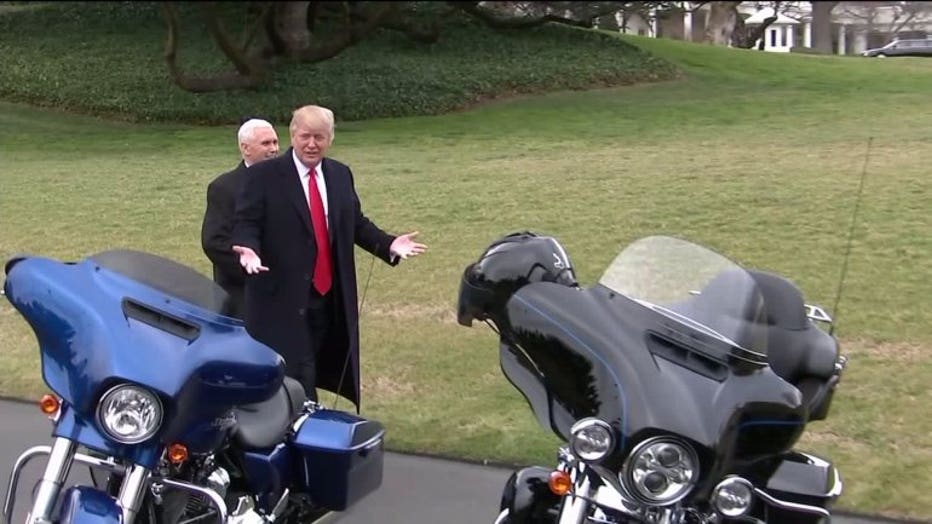 Milwaukee Mayor Tom Barrett said he was concerned about the potential loss of local jobs and blamed President Trump. Harley executives have not said how many U.S. jobs are at stake and which factories would be affected by the production shift.

"The insanity in Washington D.C. and the insanity in the White House continues," Barrett said. "Clearly, Donald Trump is trying to deflect the blame of his actions on this company."

House Speaker Paul Ryan declined to say if Congress should stop the president from imposing tariffs, but did criticize tariffs in general.

"I don't think tariffs are the right way to go. I think tariffs are basically taxes," Ryan told reporters Tuesday in Washington. "And what ends up happening is you get escalating tariffs or escalating taxes."

Gov. Scott Walker, a Harley owner, did not defend the company when FOX6 News asked the governor's office for a response to President Trump's comments.

"Gov. Walker believes there should be no tariffs or trade barriers as the president stated earlier this month at the G7 summit," said Amy Hasenberg, a Walker spokeswoman.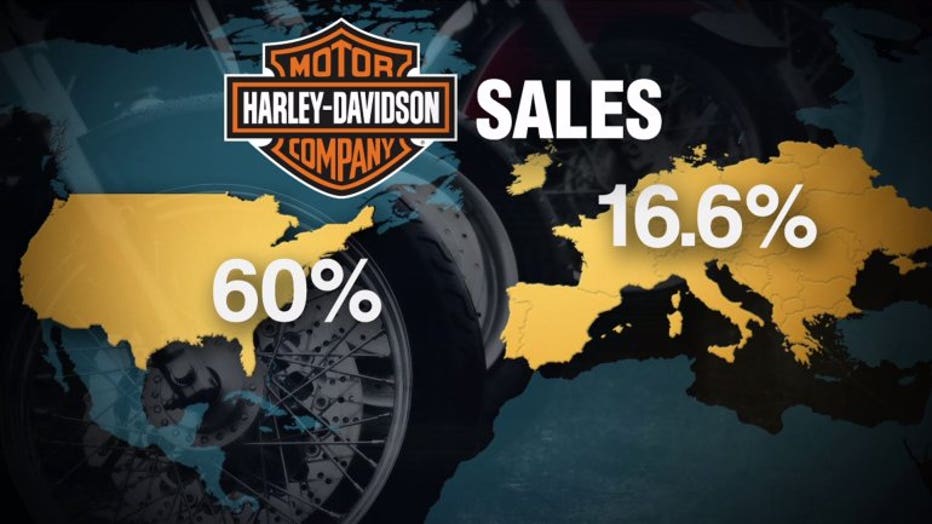 President Trump tweeted Tuesday that Harley-Davidson had already announced it was closing a Kansas City plant and moving those jobs to Thailand. But union officials are the ones who claimed the jobs were being shifted to Thailand. Harley-Davidson has denied a link between Kansas City and Thailand.

"The move to Thailand, that really was a separate issue from the Missouri plant. However, the timing was bad for them," said Daniels, the Marquette professor.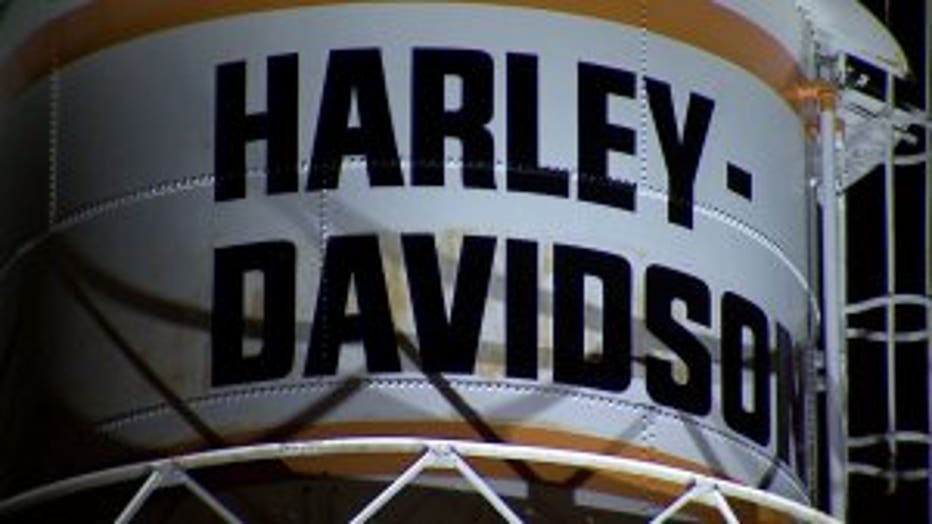 Republican Rep. Jim Sensenbrenner, whose Wisconsin district includes Harley's plant in Menomonee Falls, said the EU has a long history of abusive trade practices but urged President Trump to address abuses without harming jobs in the U.S.

"It's unfortunate that such a strong Wisconsin company like Harley-Davidson has to bear the brunt of this trade dispute," Sensenbrenner said. "I understand that the President is a tough negotiator, but I urge him to consider a more targeted approach that protects American workers and businesses."