'That was a low blow:' Leah Vukmir, Kevin Nicholson trade buzzer-beating salvos in debate


PEWAUKEE -- The first Republican U.S. Senate debate between candidates Kevin Nicholson and Leah Vukmir turned on its head in the final minutes when Nicholson said some politicians didn't respect his military service and Vukmir demanded an apology.

"That was a very, very low blow to say that I don't respect you. I want to make sure everyone in this room knows that," Vukmir said during the third overtime for what was supposed to be a single round of closing arguments at the Americans For Prosperity debate inside the Country Springs Hotel.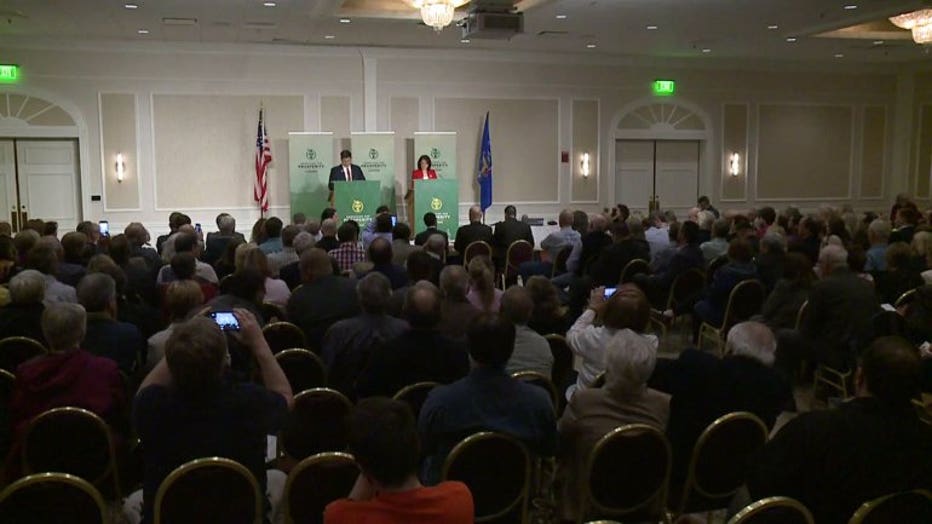 Kevin Nicholson, Leah Vukmir


During his closing remarks, Nicholson had blamed Republican party insiders for a conservative state Supreme Court candidate's recent loss. Vukmir asked for more time, then responded by questioning the conservative credentials of Nicholson, who was once the president of the College Democrats of America.

Nicholson, in turn, cited his record as a U.S. Marine.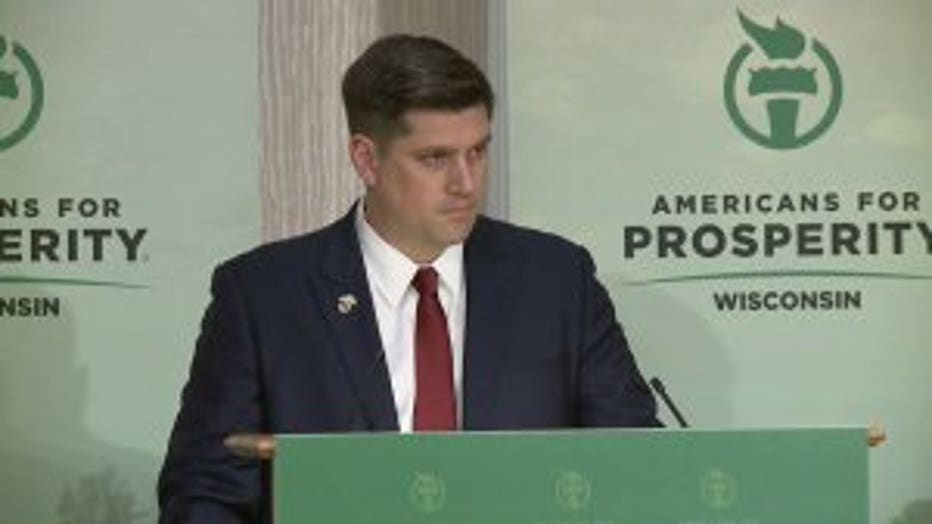 "My track record? My track record? I would look to the battlefields of Iraq and Afghanistan if you want. That's where I'd look first. I know that doesn't mean much to certain politicians. I know that darn well," Nicholson responded.

Vukmir interrupted by saying, "that's wrong." Some in the crowd, which had cheered louder for Vukmir, started to boo. Vukmir asked Nicholson to apologize.

"If it makes you feel better, I feel respected," Nicholson said.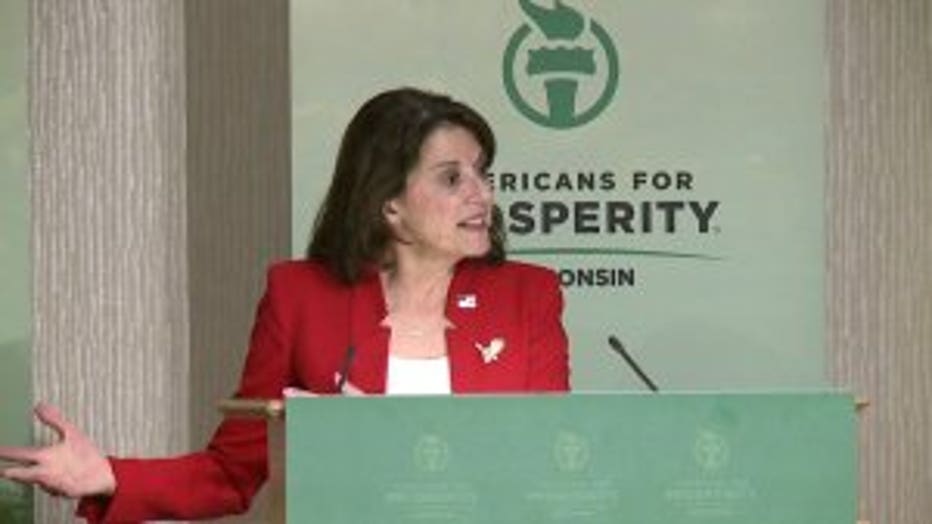 Up until closing arguments, the candidates who have sparred in recent weeks never criticized one another. Instead, they stuck to talking points, with Nicholson blasting "insiders" and Vukmir touting her experience in the state Legislature.

The candidates praised the GOP tax overhaul, agreed that President Donald Trump needed to renegotiate trade deals with foreign countries, and said the federal government should build a wall along the U.S.-Mexico border before Congress addresses the legal status for young people whose parents brought them to the U.S. illegally as children.

Nicholson has led Vukmir in what little public polling has been done on the race. A Marquette University Law School Poll in March showed Nicholson ahead, 28 percent to 19 percent, though most voters said they hardly knew either candidate.

Moderator Dan O'Donnell, who hosts a weekday conservative talk radio show on WISN 1130/AM, said the debate marked an important point in the race.

The primary is Aug. 14. The winner will face Democratic U.S. Sen. Tammy Baldwin in the fall.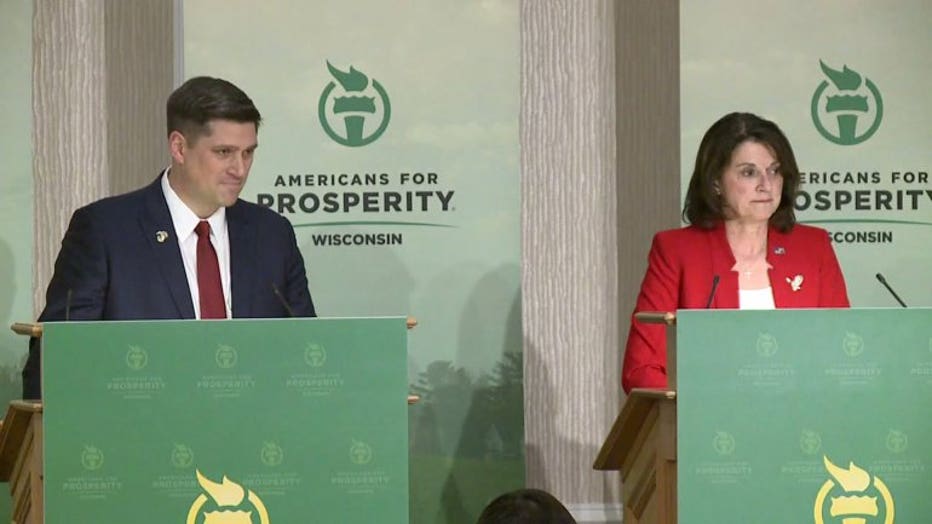 Kevin Nicholson, Leah Vukmir


Wisconsin Democrats said both GOP candidates have embraced "hardline positions."

"Leah Vukmir and Kevin Nicholson's escalating personal attacks only add to the fact that they're running to work for corporate special interests like the out-of-state billionaire Koch brothers and that they'll do whatever it takes to protect Washington corruption," said Brad Bainum, a Democratic spokesman.