Texas waitress' surprising act of kindness shows "there are good people in the world"


FORT WORTH, Texas -- A waitress in Texas decided to pick up the tab for a couple whose baby had recently died.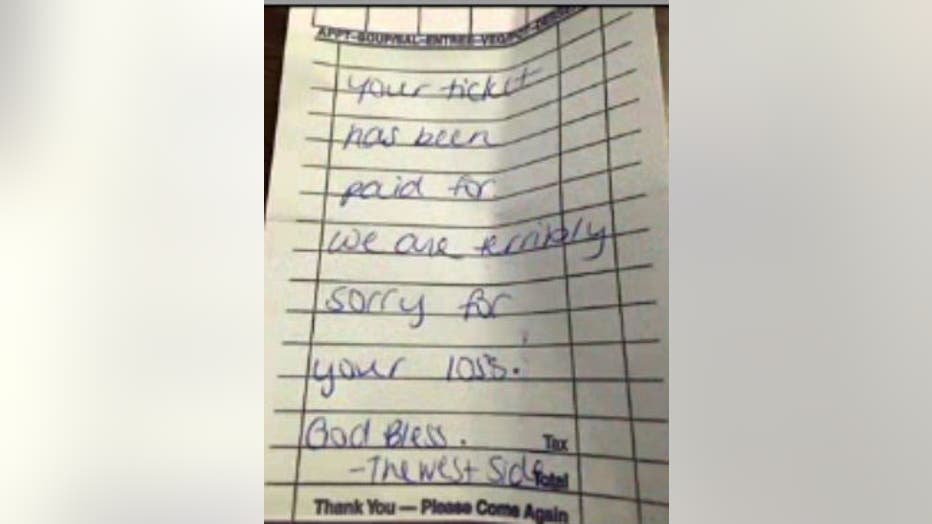 CBS reported that Kayla Lane decided to pick up Shaun and Debbie Riddle's tab at West Side Cafe in Fort Worth, Texas. She remembered the couple, and realized they hadn't been in to the restaurant in awhile.

Lane soon learned the couple's newborn girl, Glory, had died about a month earlier. She was nine weeks old and never woke up from a nap.

Lane says she wanted to show the couple kindness after they finished their meal. So she gave them the bill, which simply read, "Your ticket has been paid for. We are terribly sorry for your loss. God Bless. —The West Side."

The couple reportedly tried to pay for the meal anyway, but restaurant officials refused.

The waitress is apparently known for occasionally picking up customers' tabs.

"We were grateful to see that there are good people in the world and that people want to help," the couple said, according to reports.

"I feel privileged that I'm able to do it," Lane said.