Testimony of alleged torture victim heard in Madison court


MADISON -- Deeply troubling videotape testimony from a 15-year-old girl, allegedly beaten, starved and forced to sleep in the basement of a Madison home was heard in court Tuesday. The video was released by the court Tuesday afternoon, and is two hours long and very difficult to watch. In it, the girl talks about years of abuse, and tells a police detective she never wants to go back.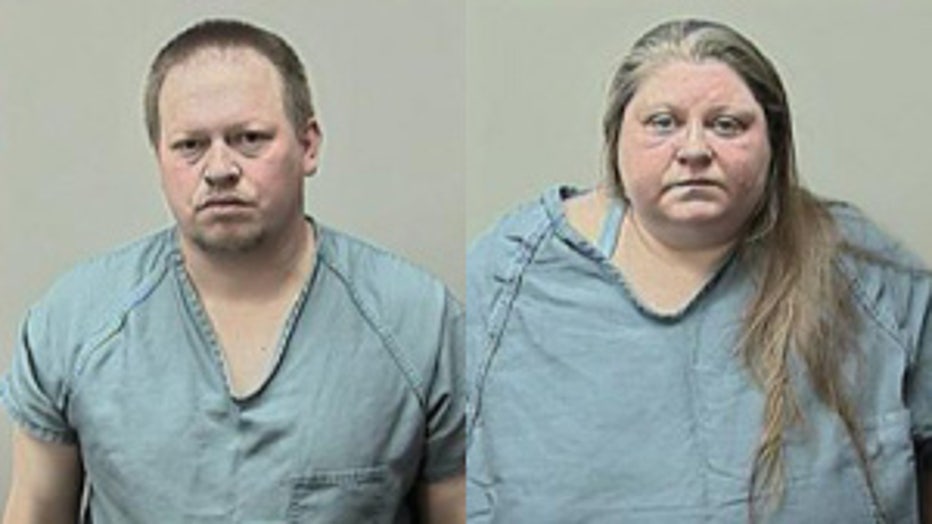 Chad Chritton and his wife, Melinda Drabek-Chritton face child abuse and neglect charges in the case.

The victim's 18-year-old stepbrother, Joshua Drabek, is accused of sexual assault.

Hugging a stuffed bunny, the 15-year-old girl told a horrific story via videotape testimony that was released Tuesday. The girl said she was locked in the basement of the house with an alarm installed at the top of the basement stairs. The girl said her dad and stepmother got mad when she set off the alarm, so she went to the bathroom in containers in the basement. If she got hungry, the girl said she would try to sneak food, eating anything off the floor.

When police found the girl wandering in a Madison-area neighborhood in February, she weighed just 70 pounds - the weight of an average nine-year-old.

In the videotape, the girl said her father and stepmother squeezed her throat, hit her in the stomach and stepped on her.

The video testimony will be used as the girl's testimony in a trial.

In court Tuesday, William Hayes, Chritton's defense attorney, said the girl has a "serious mental health problem." "These people have tried repeatedly to get help for (the girl)," Hayes said. Hayes said caseworkers also apparently repeatedly visited the family, and never substantiated abuse.

Meanwhile, the judge postponed a preliminary hearing for the couple Tuesday because the prosecution's main witness was unable to attend.

Prosecutors intended to call Barbara Knox, a doctor who examined the girl after she ran away from home. But Dane County District Attorney Ismael Ozanne said Tuesday that Knox couldn't be in court because her child was sick.

Judge Amy Smith postponed the hearing until Friday.