Terrifying video shows meat cleaver-wielding man burst into home, attack residents


LITTLESTOWN, Pa. – Police are asking for the public's help after surveillance cameras in a Pennsylvania home showed two people – one armed with a meat cleaver – walk in and attack a couple, according to WPMT.

It happened on the 100 block of West King Street in Littlestown around 12:30 a.m. Monday. The borough, home to about 4,400 people, is located just above the state's southern border.

Aric and Joey Maczis say a woman and a masked man – who was carrying a wooden pole and a meat cleaver – walked into their home in the middle of the night while they were playing cards.

"He asked for money or something and then I saw he had the meat cleaver so I jumped up to defend my family," said Aric Maczis, who has two bloody slash marks visible on his forehead. "He started to hit me with the cleaver."

Disoriented from the blow to his head, Maczis said he looked up and realized the attack wasn't over.

"He threw the pipe at her and told her to kill my wife," he added.

Joey Maczis says their friend ran upstairs to hide from the attackers, while she ran out the front door screaming, hoping someone would hear her.

"I just immediately jumped over the table to run for help because it felt like we were going to die," said Joey Maczis. "I didn't think my husband was going to make it out."

One of their neighbors, Jonathan Duvall, recalled, "As soon as I came out I was on my phone calling 911 telling them they needed to get someone here because there's a lady outside saying somebody is trying to kill her,"

Meanwhile, inside, Maczis says the intruders were destroying everything in sight.

"They were busting TV's, fish tanks, our curio cabinet," said Maczis.

Surveillance video from across the street captured the below image of the pair taking off in a silver vehicle.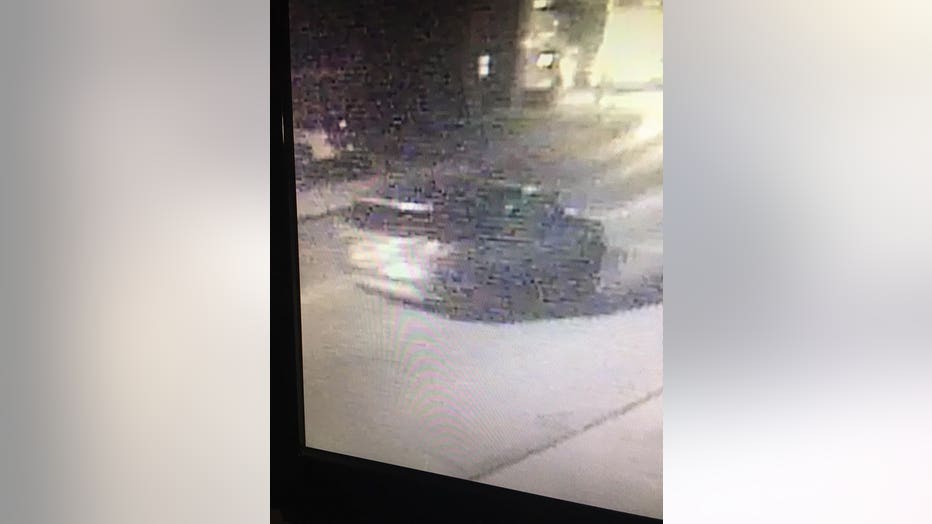 ADAMS COUNTY PA CRIME STOPPERS


"I don't know if they were just trying to rob us, I've never seen these people before," said Maczis.

The Maczis say they won't rest easy until the two are caught.

"I don't want to sleep because I don't know who these people are. I am worried about my family, myself, I'd like to see them caught and prosecuted," added Maczis.

Police say they believe this was a targeted incident.

They say they are working on some leads and are still in the process of going over additional surveillance footage.