'Team Terrorists?' Ron Johnson questions fellow Republican's accusation against Democrat Tammy Baldwin


MILWAUKEE -- Republican U.S. Senate challenger Leah Vukmir saying that Democratic U.S. Sen. Tammy Baldwin was on "team terrorists" went too far for one fellow Republican.

"I wouldn't do that," U.S. Sen. Ron Johnson told reporters when asked if the attack was "fair game."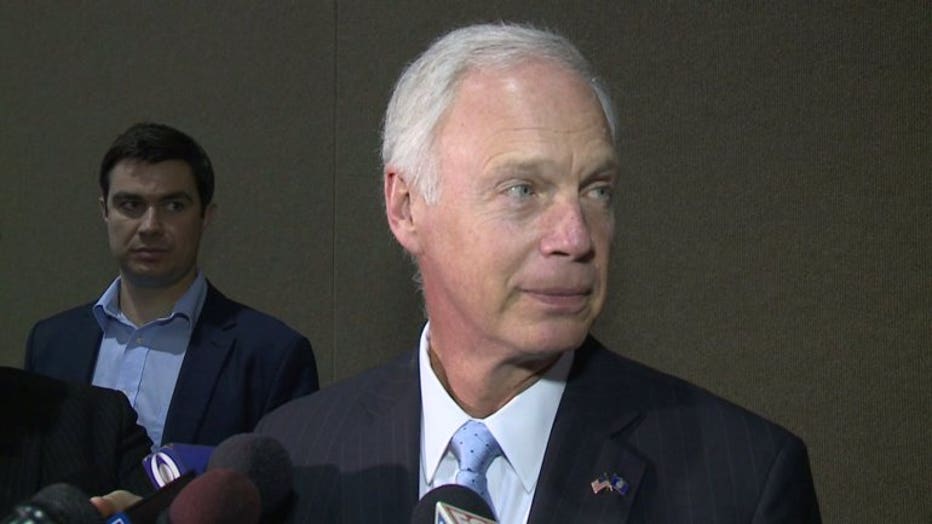 Vukmir's campaign put out a news release last week that showed Baldwin and Khalid Sheikh Muhammad, the likely planner of the Sept. 11, 2001 attacks, together in a photo with the caption "team terrorists." Vukmir and Gina Haspel, President Donald Trump's nominee for CIA director, were shown on "team America."

Vukmir was criticizing Baldwin for her silence over whether she would vote to confirm Haspel, whose nomination faces scrutiny because of her role in the CIA's enhanced interrogation of potential terrorists after the 9/11 attacks.

Vukmir faces former Marine Kevin Nicholson in the GOP U.S. Senate primary. Nicholson leads in fundraising, but Vukmir got a much-needed win when she got the Republican party's endorsement at this weekend's GOP state convention in Milwaukee.

She won 73 percent of the delegate vote to 27 percent for Nicholson, performing especially well among delegates from the collar counties around Milwaukee.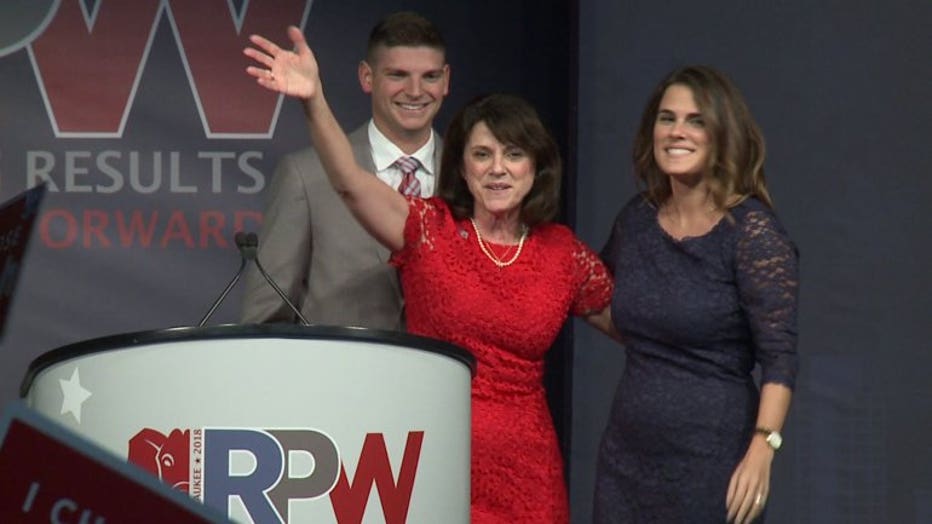 Nicholson didn't speak with reporters afterward. His campaign downplayed the importance of the vote.

"I don't think it was ever a concern of ours. It was never a focus of our campaign, to be honest with you," said Brandon Moody, a campaign spokesman.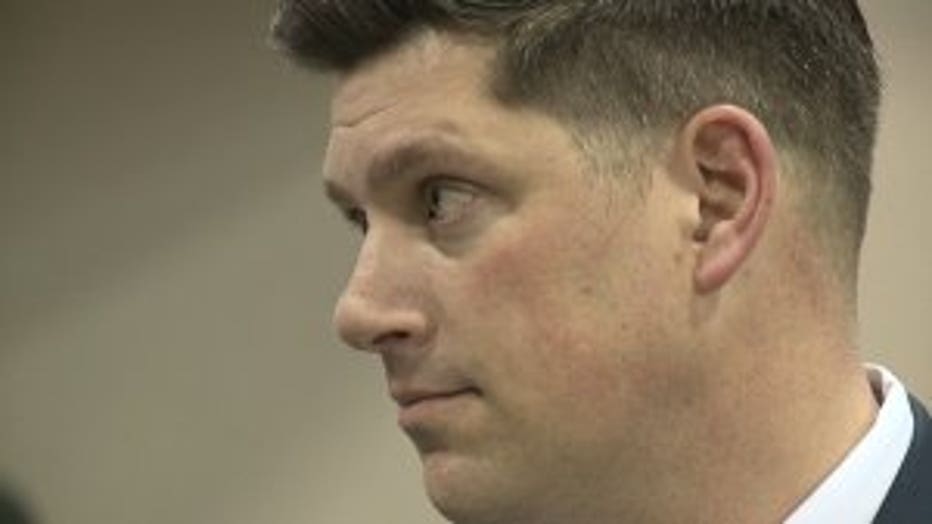 "I'm not surprised that he says that," Vukmir said, when a reporter asked her to respond.

She said the vote was a strong statement about who has the party's grassroots support.

"I'm proud of it, and I'm going to continue to move forward like I have to get to this point," Vukmir said.

Johnson, who is playing peacekeeper between Vukmir and Nicholson as they battle it out, has said one of them should drop out before the Aug. 14 primary. This weekend, he clarified that he didn't think that needed to happen immediately.

"I'm just pointing out the history when we've had a knock-down, drag-out primary -- the results haven't been all that good," Johnson said. He warned both candidates to keep their focus on Baldwin and not attack each other.