Teagan Marti meets her service dog for the first time


MILWAUKEE (WITI) -- Tears of joy are shed as a young woman gets a new best friend. Teagan Marti was a victim in a horrible accident in Wisconsin Dells back in 2010. On Thursday, April 11th, she met Charlie, her new service dog.

Teagan, who is now 15 years old, held a news conference with family and friends on Thursday afternoon at the Hilton Garden Inn in Milwaukee to introduce Charlie. She's a four-month-old White English Golden Retriever. She's named after the man who paid for her, actor Charlie Sheen.

Charlie is part support dog and part companion. She was trained by Jake Guell to meet Teagan's needs.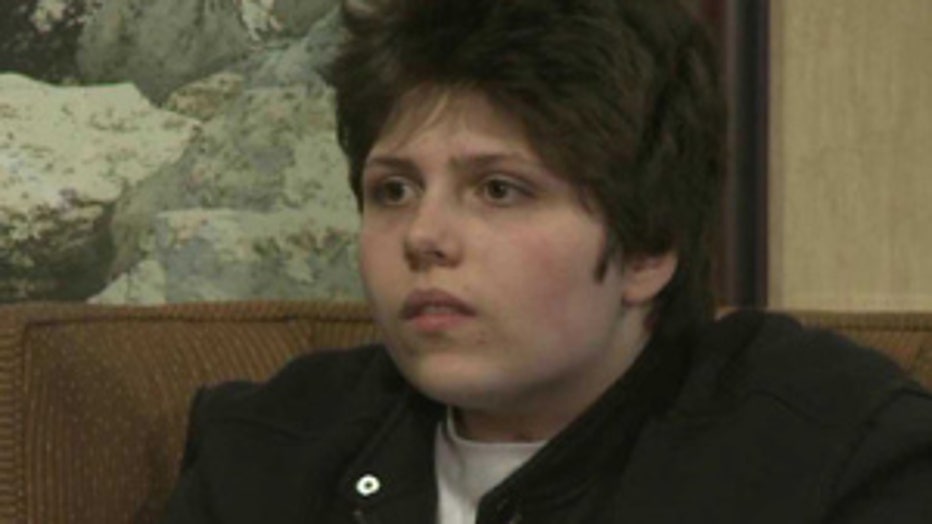 Teagan suffered a severe spinal cord injury in July 2010 on a ride called Terminal Velocity in Wisconsin Dells. She fell over 100 feet. Her nurse says few expected Teagan to live through that night. She marvels at Teagan's recovery and says Charlie is just what the doctor ordered.

Charlie's presence is the result of a letter written to Charlie Sheen. Stephen Cardinal lives in southeast Wisconsin and is a long-time friend of the actor. He sent Sheen the letter -- and the next thing he knew, Sheen sent a check.

Teagan will get to take Charlie home with her to Florida at the end of summer. She was all smiles meeting her new friend -- and had just a few but meaningful words to say.

"Thank you. I think she's great," said Teagan.

Related stories: