'Taxes the resources:' Firefighters battle 3 major fires in 2 hours in Kenosha; no one hurt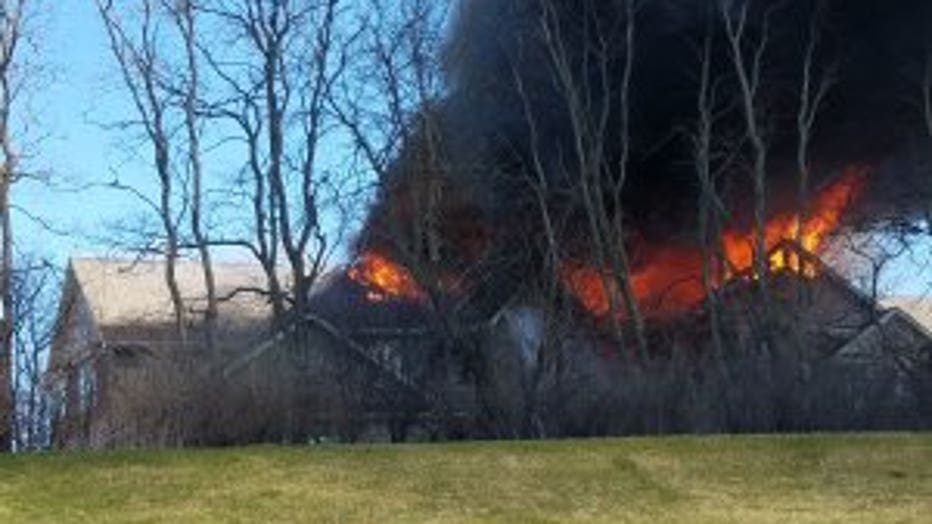 Condo fire on 55th Court in Kenosha


KENOSHA -- Firefighters had a busy day Saturday, April 28 -- with three major fires breaking out within two hours of each other in Kenosha.

No one was hurt, but houses, condos, garages and vehicles were destroyed or damaged Saturday afternoon.

The first alarm came in around 2:45 p.m. from a two-story brick building housing eight condos on Kenosha's northwest side. Fire Chief Chuck Leipzig tells WGTD Radio the 13-year-old building is likely a total loss.

A second erupted when wind-whipped flames from a backyard burning pit spread to two garages and damaged several homes. Three cars, a motorcycle and a boat also were destroyed.

The third fire happened around 4:30 p.m. when an extension cord being used to charge a phone shorted out and set a bed on fire.

Fire officials said 15 were displaced from the eight-unit condo structure on 55th Court near 31st Street. The Red Cross housed four people overnight.




Crews were back on scene Sunday morning when the fire rekindled, but it was extinguished quickly. We're told officials haven't yet determined whether displaced residents will be able to get back into their homes. Insurance officials are set to be on scene Monday to assess the damage.

Cellphone cameras captured the condo blaze.

"Reaching for my phone to call 911 and heard the sirens . It was almost a panic for myself...is everybody out? It was spreading fast," said Nikki Turek, who lives nearby.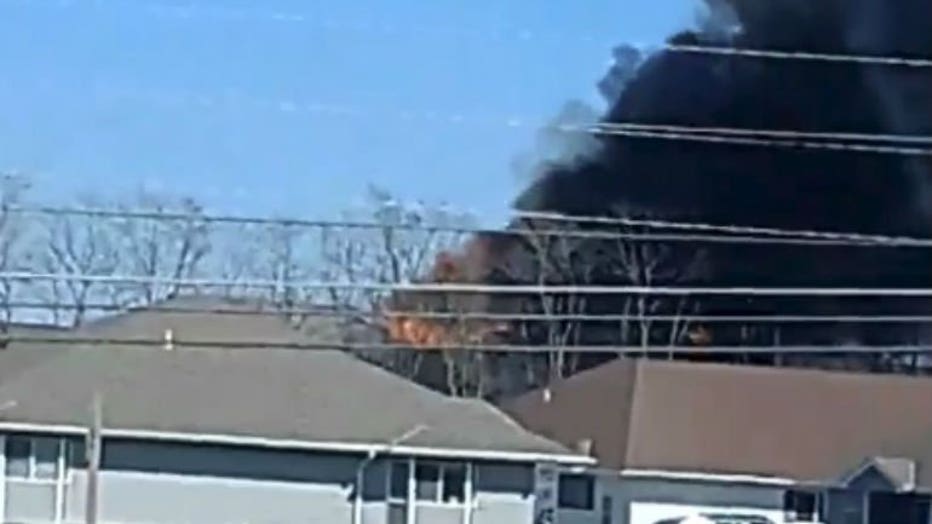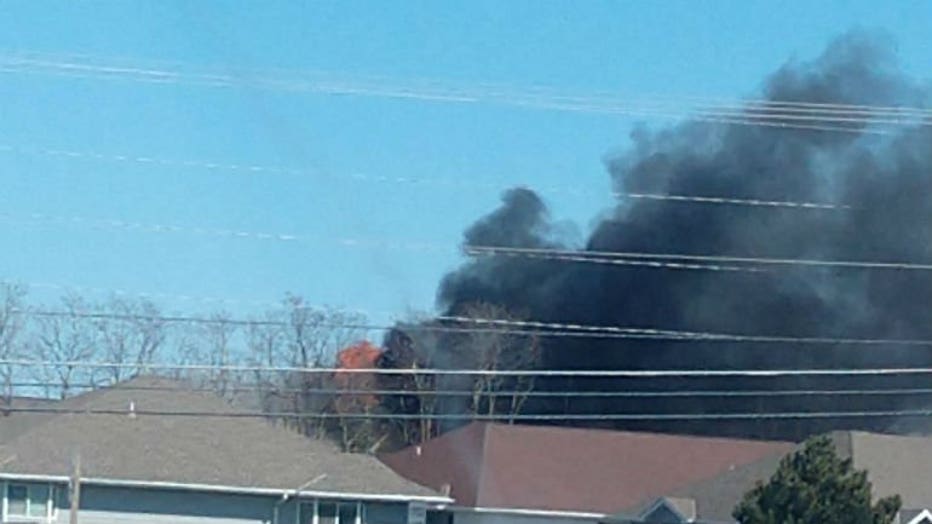 Condo fire on 55th Court in Kenosha


"What am I going to do? Where am I going to go," said Karen Price, who lives in the building.

Price said she lived in a lower unit.

"My son lives with me and my grandson. My son is a quadriplegic from a car accident so we have to have special needs," Price said.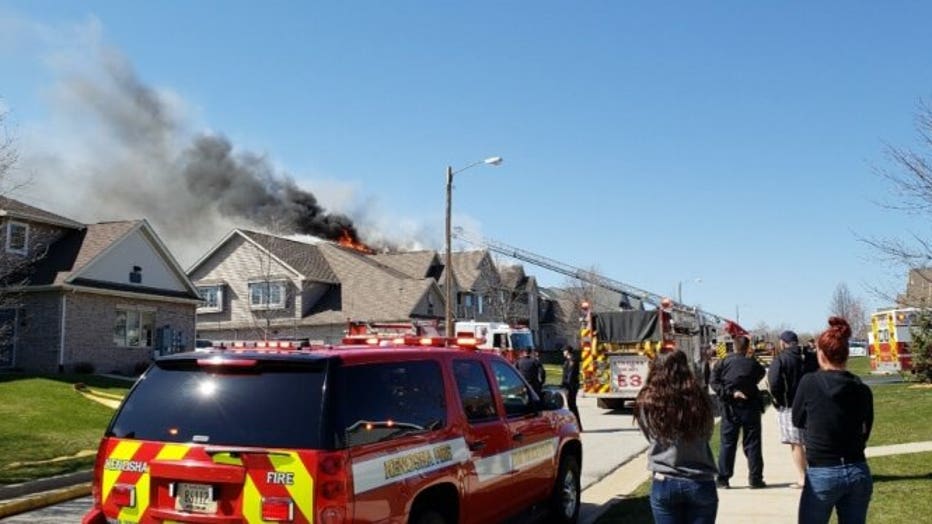 Condo fire on 55th Court in Kenosha courtesy: Blaire Barnett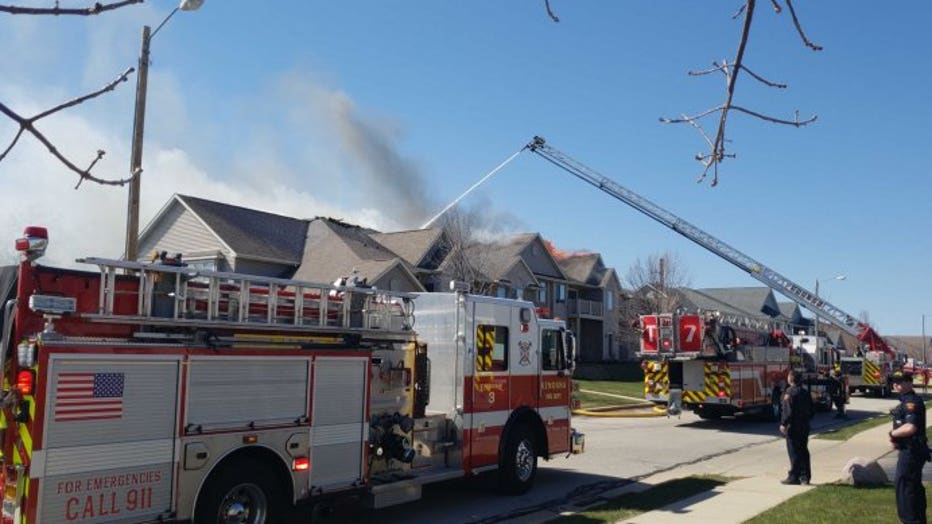 Condo fire on 55th Court in Kenosha courtesy: Blaire Barnett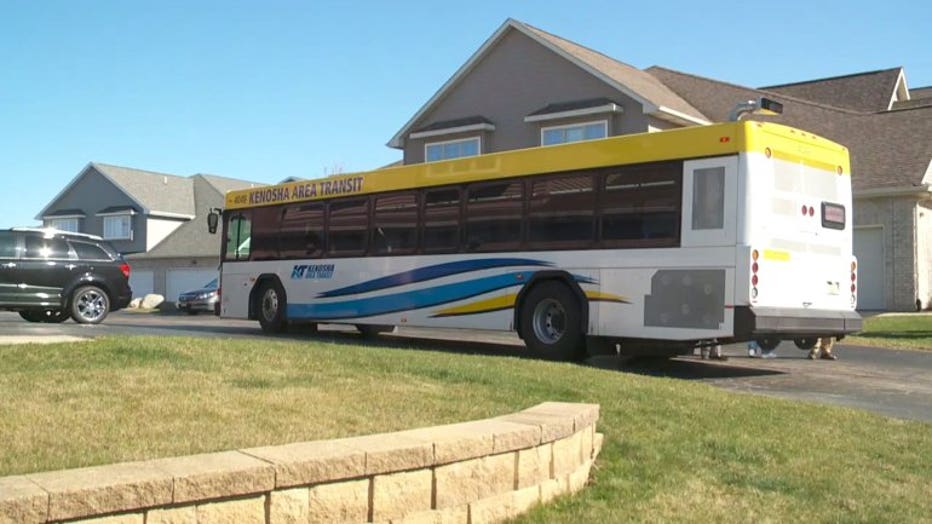 Condo fire on 55th Court in Kenosha


 

A few miles away, first responders were also extinguishing a significant fire that tore through 11 structures at 34th Avenue and 56th Street.

"This is a rare event -- but we do plan for this," said Kenosha Fire Chief Charles Leipzig.

PHOTO GALLERY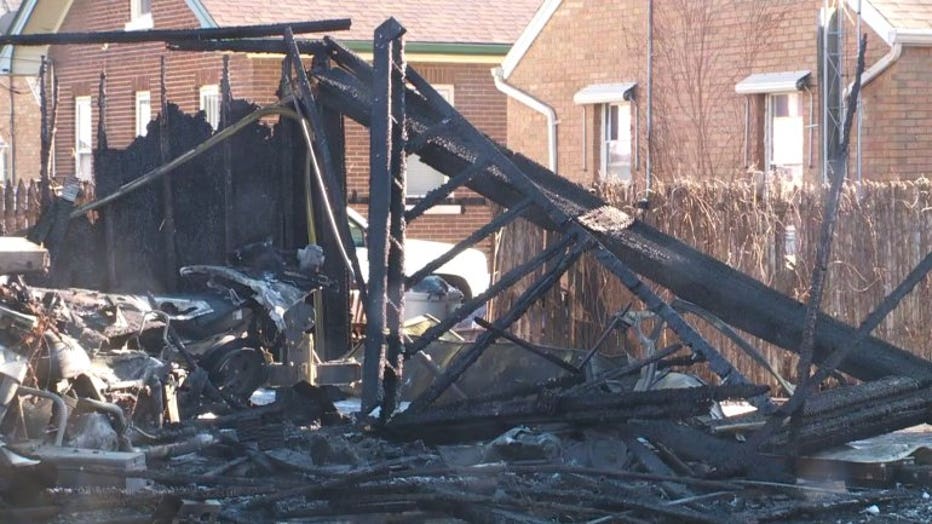 34th and 56th fire in Kenosha


Chief Leipzig said the blaze was caused by an unattended burn pit in a backyard. Flames quickly spread to surrounding houses, garages and cars. One garage had a boat valued at over $30,000 and a Harley-Davidson motorcycle. Both were completely torched.

"We do have significant dollar damage to property," said Chief Leipzig.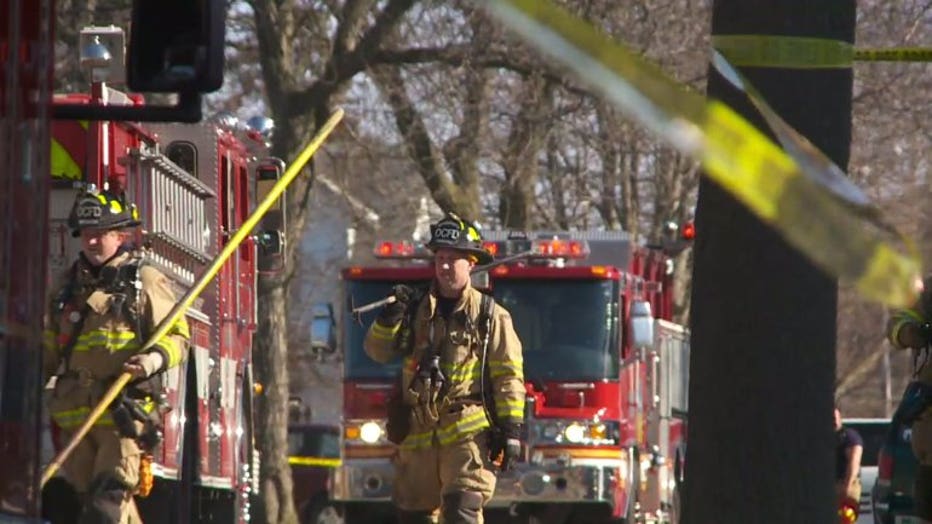 34th and 56th fire in Kenosha


Chief Leipzig said on Saturday crews also responded to an unrelated mattress fire near Roosevelt Road.

"We're not happy about have three at once. This certainly taxes the resources. Our crews did a very good job. We relied on the community crews as well," said Chief Leipzig.

The chief and many others said they're thankful no lives were lost after this busy day for firefighters.

"People are fine -- and that's the important thing really," said Price.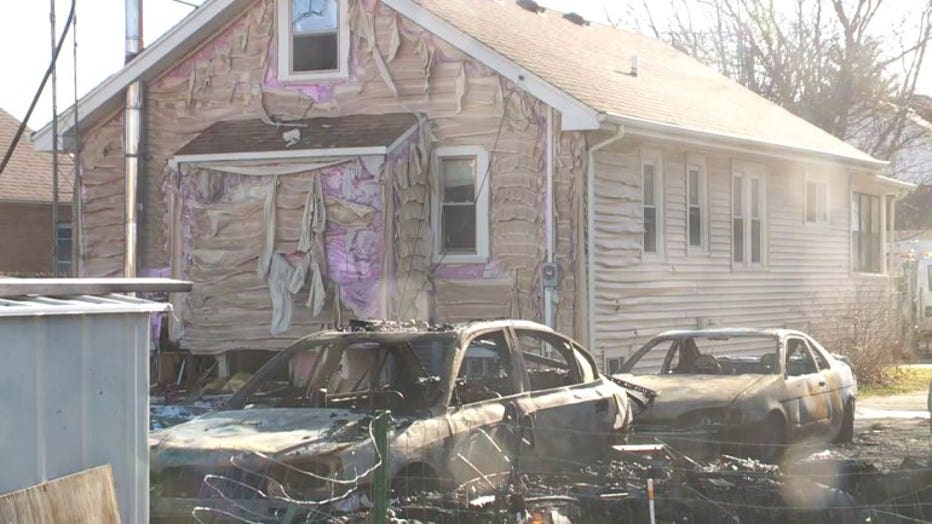 34th and 56th fire in Kenosha