Survivors, family gather for Oklahoma City bombing memorial


OKLAHOMA CITY — Survivors and family members of those killed in the Oklahoma City bombing will gather for a remembrance service Wednesday, the 22nd anniversary of the attack.

The explosion killed 168 people. It was the deadliest act of terrorism on U.S. soil until the Sept. 11 attacks six years later.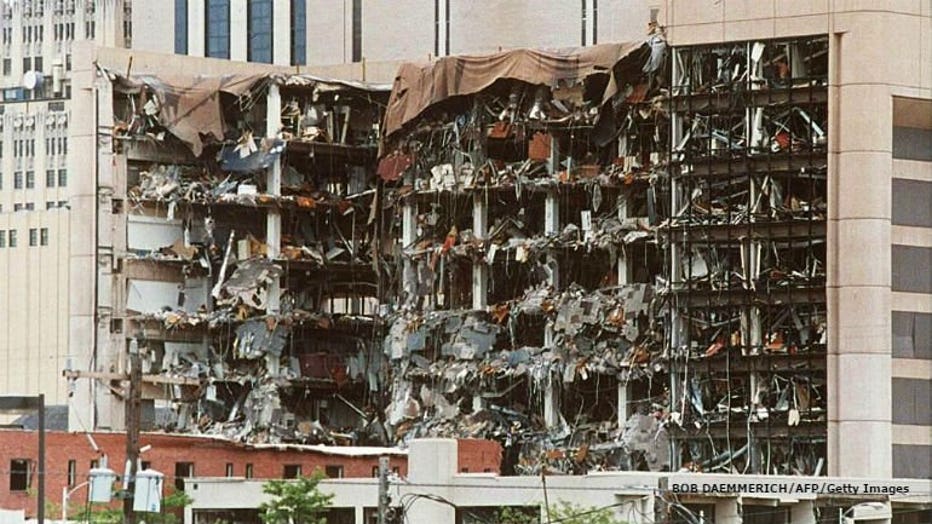 OKLAHOMA CITY, OK - APRIL 20: FOR USE WITH STORIES ON OKLAHOMA CITY BOMBING TRIAL. (FILES) This undated file photo shows the north side of the Alfred P. Murrah Federal Building in Oklahoma City, OK and the damage caused by a car bomb explosion 19 Apr


Timothy McVeigh was convicted of the 1995 bombing and was later executed. Terry Nichols was convicted of conspiracy in connection with the bombing and is serving life in prison.



The U.S. Department of Housing and Urban Development says its secretary, Ben Carson, will speak at the ceremony.

Oklahoma City's Alfred P. Murrah Building housed HUD offices as well as employees from other federal agencies. HUD lost 35 employees when the building was bombed. Fifty workers from the agency survived.