Study: Wisconsin is 10th most moved-from state in 2017
WISCONSIN -- Wisconsin has been named one of the most moved from states in 2017, according to a new study. The 2017 National Movers Study by United Van Lines says more people moved out of Wisconsin than into it in the last year -- with 55 percent of moves being outbound.

United Van Lines -- the nation's largest household goods mover -- says the Midwest continues to see more residents leaving than moving in. According to the study, the top-10 outbound states of 2017 were:


The Mountain West region continues to increase in popularity with 54 percent of moves being inbound, the study says. The West was represented on the high-inbound list by Oregon with 65 percent, Idaho with 63 percent, Nevada at 61 percent, Washington at 59 percent and Colorado at 56 percent.

The study found Vermont had the highest percentage of people moving into the state, with nearly 68 percent of moves to and from the state being inbound.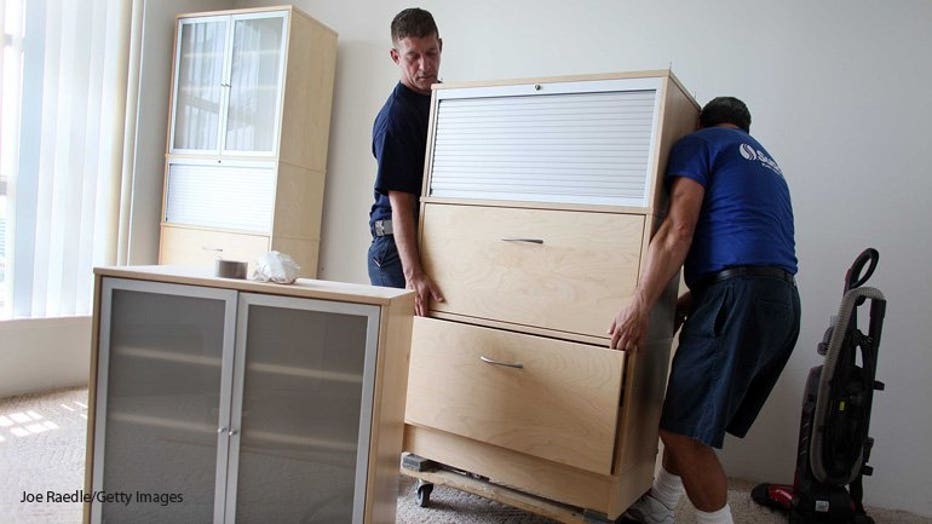 AVENTURA, FL - AUGUST 18: John Ilcheff (L) and Blue Vasquez from United Van Lines prepare household items as they move a customer to San Diego, California on August 18, 2009 in Aventura, Florida. The director of the University of Florida's Bureau of


"This year's data reflects longer-term trends of movement to the western and southern states, especially to those where housing costs are relatively lower, climates are more temperate and job growth has been at or above the national average, among other factors," said Michael Stoll, economist and professor in the Department of Public Policy at the University of California, Los Angeles. "We're also seeing continued migration to the Pacific Northwest and Mountain West as young professionals and retirees leave California."



An interactive map helps break down the study, including why residents moved to and from states, age, and income. In Wisconsin, 60.51 percent of residents moved out of state for a job, while 20 percent moved for family.

For a closer look at the interactive map, CLICK HERE.