Student with special needs defies odds, earns his diploma at Concordia University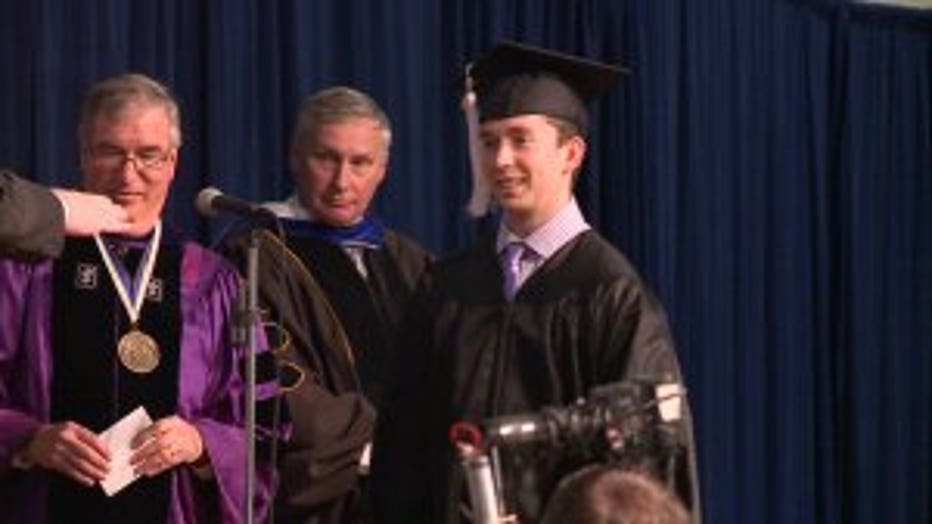 MEQUON -- Cap and gown season is officially in full swing. Hundreds of students from Concordia University graduated Saturday afternoon, May 13th from the Mequon campus. One graduate has overcome much more than the average college student to earn his degree.

He was the last name called but certainly not the least. Joe Samuel earned a certificate of applied learning from Bethesda College of Applied Learning during Saturday's graduation ceremony.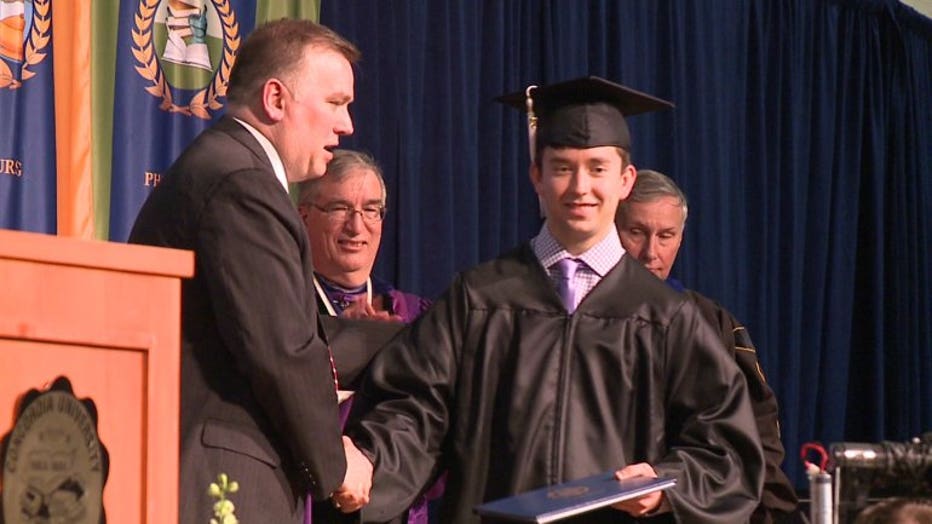 "It was sort of like an emotional roller coaster. Being happy and nervous at the same time, trying to get homework done," said Joe.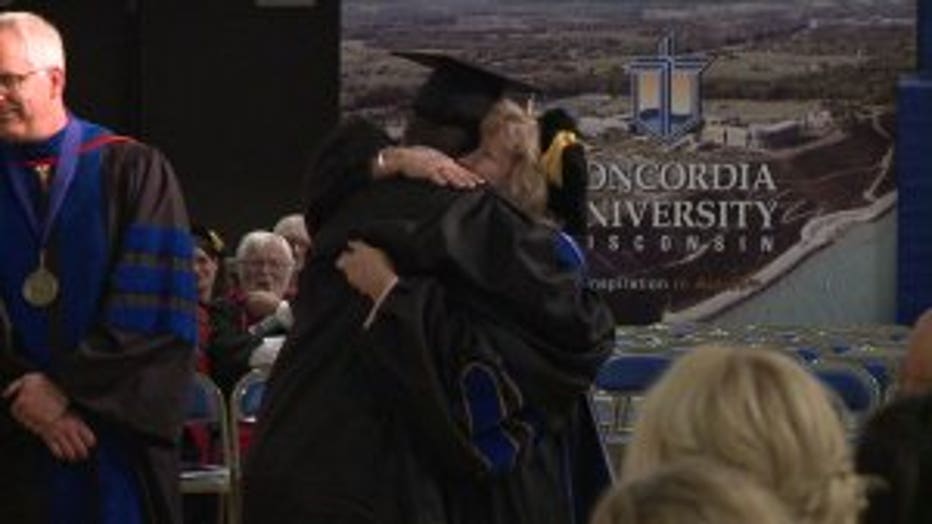 The two-year program works in partnership with Concordia University to teach students with intellectual and developmental disabilities how to live independently.

"To help you with staying on task with your work or making sure you're in a good living situation," said Joe.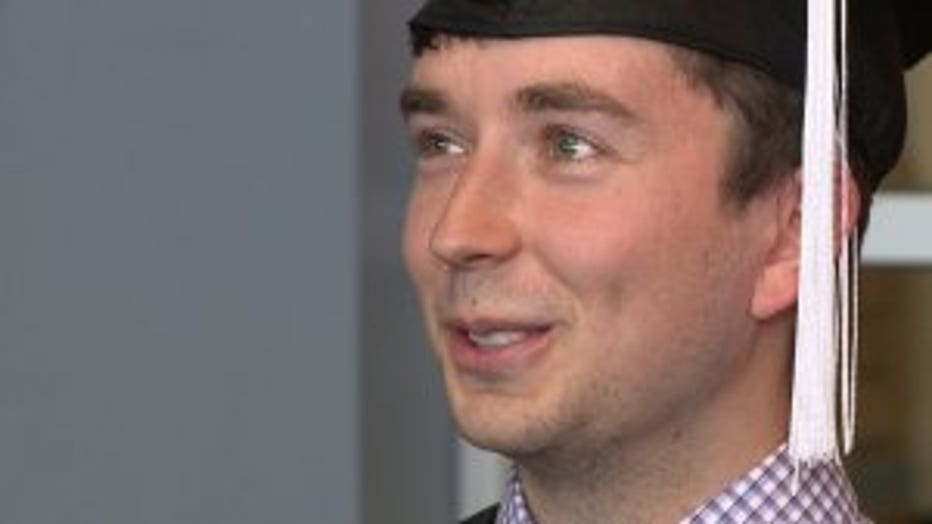 It's an accomplishment that became a family affair for the 25-year-old. Joe's mom, Linda Samuel, is the Dean of Health Professions at Concordia.

"He'll try as hard as he can in a regular school, whether it's a technical college or a four year college, no matter how hard he tried he wasn't able to achieve. So to have this partnership in this kind of environment where everyone was so open to him, it was a wonderful experience," said Linda.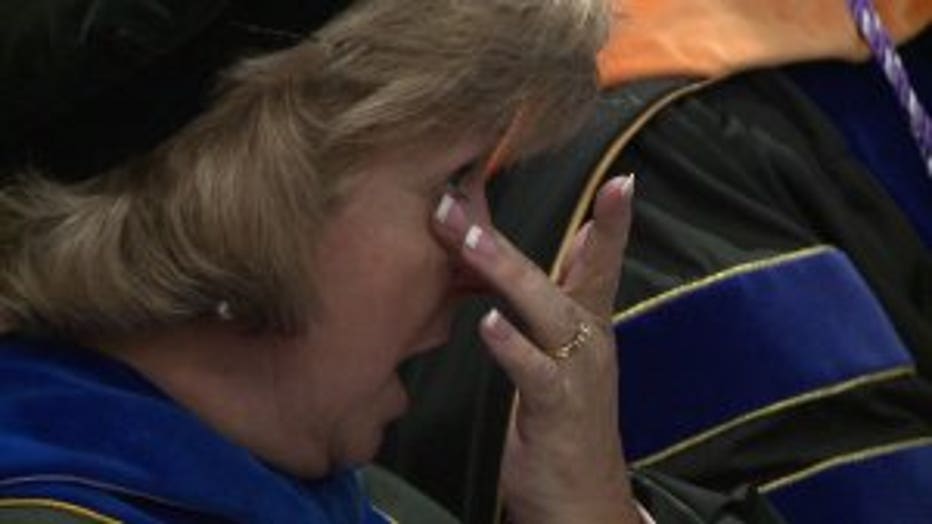 Joe joins his three brothers who have diplomas or are in the process of getting their diplomas also from Concordia.

"I wanted to get a college degree and be like my brothers and walk across the same stage. Before, I never got to go to their high school or middle school because they didn't have the right special ed program for me," Joe said.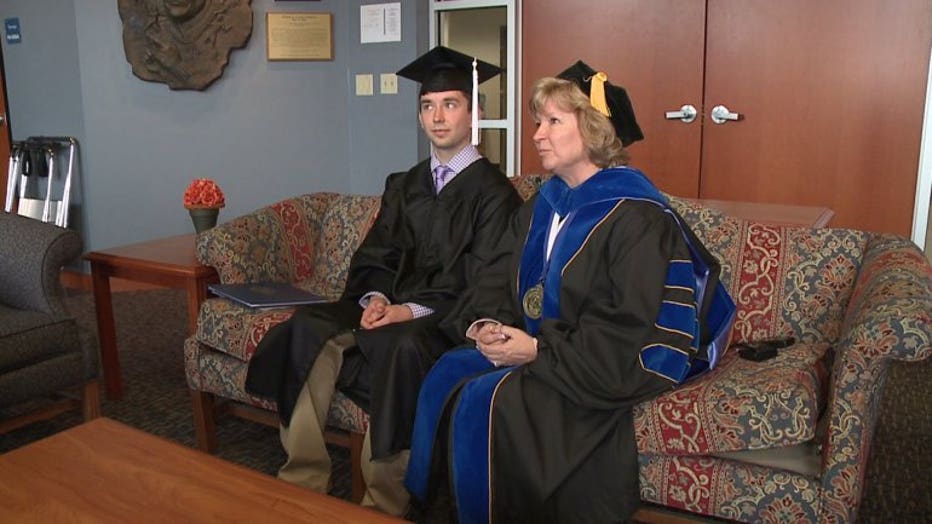 "It's really just rewarding to see him and the smile on his face," said Joe's brother.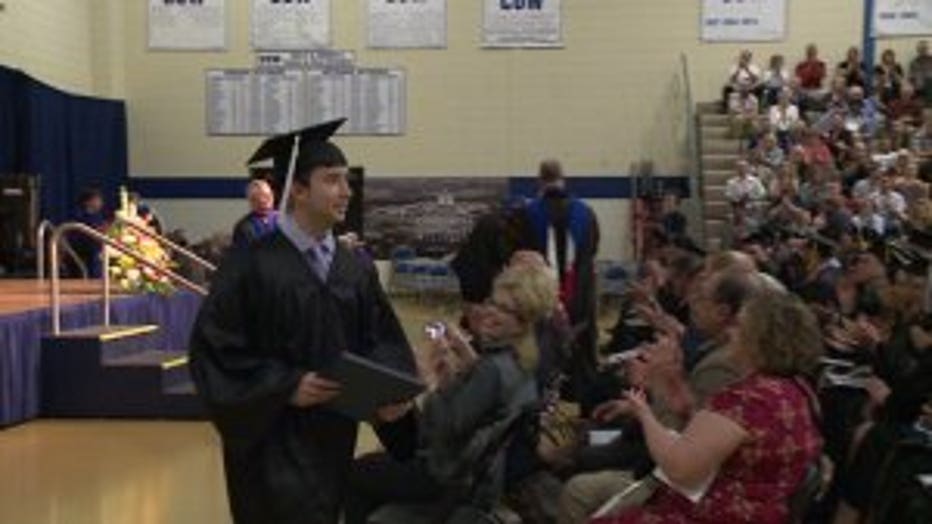 A lesson in perseverance for anyone struggling to navigate their own path toward success.

"It was a challenge for myself that I put myself up to," said Joe.

Joe held a full-time job in the maintenance department at Concordia while he was in school. His post-graduation plans include continuing to work on campus.

The Bethesda College program started in 2014. So far, 12 students have graduated from the school.