Student expelled, charged with hate crime after bragging about tormenting black roommate


WEST HARTFORD, Conn. – A white University of Hartford student has been expelled and charged with a hate crime after bragging on social media about forcing her black roommate out by smearing bodily fluids on her belongings, according to WTIC.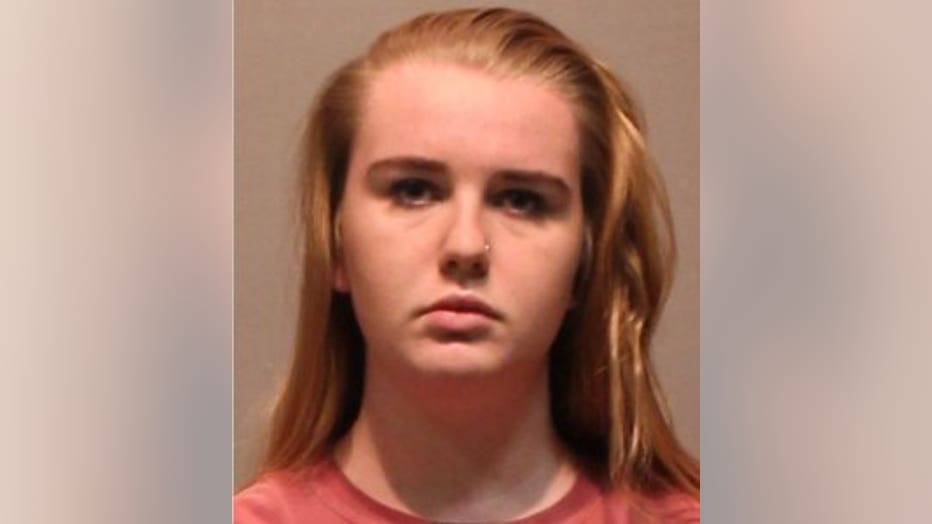 The story gained national attention and the university came under fire for its initial response to the case after freshman Chennel Rowe told her story on social media.

"I'm not holding my tongue any longer about my situation because this is just ridiculous to hear nothing back from my school about this situation," Rowe said. "As a African American woman I have to fight for myself and others to not become some statistic."

Rowe, who said she developed an unexplained "severe throat pain" while living with Brochu, added that she found out about what was happening when multiple people sent her an Instagram post from her roommate, 18-year-old Brianna Brochu, that read:

"After one and a half months spitting in her coconut oil, putting moldy clam dip in her lotions, rubbing used tampons on her backpack, putting her toothbrush places where the sun doesn't shine, and so much more, I can finally say goodbye to Jamaican Barbie."

Police arrested Brochu on Saturday, two days before Rowe spoke out on Facebook, according to the Hartford Courant, but Rowe said she felt like the school would have acted differently if the roles were reversed. She told WTIC that school officials warned her to not to speak publicly about what happened, threatening to remove her from campus.

Brochu has admitted to licking Rowe's utensils and wiping bodily fluid on her backpack, according to the Hartford Courant, but denied doing the other things mentioned in the post. She has been expelled and charged with criminal mischief and breach of peace but police added a charge of intimidation based on bigotry or bias, a hate crime charge.

According to the Region 10 district website, Brochu had been awarded a $80,000 four year scholarship to the school last spring.

After Rowe's story went viral, people stood in the cold and rain for hours on Wednesday and held up signs that read "Justice for Jazzy," a hashtag that has been spreading on social media.




On Wednesday evening, hundreds of students attended a meeting with University President Greg Woodward, the vice president of Student Affairs and the director of Public Safety.

The meeting lasted about two hours. A university spokesperson said the students had "very engaging ideas" that the university is taking under consideration. The president is expected to meet with students again on Thursday.

"I want people to know that it is wrong to ask questions like 'Is this a racial issue?' When one, black people, brown people know what they experience," said Roslyn Sotero of Waterbury.

Sotero, from Waterbury, said issues like these need to be brought to light because they happen more often than people think. Like Sotero, others in attendance weren't students, but still wanted to show their support.



Woodward released the following statement Wednesday:

"Dear University of Hartford Community,

I am writing to provide further updates on the deeply disturbing situation involving our students. As of this morning, Brianna Brochu is no longer a student at the University of Hartford. She will not be returning to the institution.

There has been an outpouring of concern for the victim of these acts from across the University and the country. In my meeting with her yesterday, I reiterated my personal commitment to ensuring she has all available personal and academic resources the University can provide.

As I said yesterday, the University took action immediately once these allegations were brought to our attention. University Public Safety was first notified and responded to this incident at 11:48 p.m. on October 17. The reprehensible conduct of the involved student was not known by the victim or the University until that time. By 1:12 a.m. the West Hartford Police Department was notified and processes for legal and University conduct began. A no-contact order was put into place and the case was turned over to local authorities by 2:16 a.m.

It is clear there is work to be done at our University to ensure that all students feel safe, respected, and valued. The conversations that began with student groups, faculty, and staff yesterday are going to continue and involve our full community. I am dedicated to that mission and will continue to share additional information about opportunities for our path forward in meaningful dialogue and action."

The National Fair Housing Alliance issued a statement saying the harassment may be in violation of the Fair Housing Act.