"Strong Baby" campaign promotes home visits for Milwaukee families: "Always a call away"


MILWAUKEE -- Milwaukee's "Strong Baby" campaign has added another toddler to its list of miniature stars.

18-month-old Marie Decora is part of the latest campaign initiative to increase awareness of "home visiting" programs that help educate new parents on proper childcare.

The campaign's goal is to decrease infant mortality in the city of Milwaukee by promoting ads of babies with superhuman strength.

Milwaukee Mayor Tom Barrett was joined Wednesday morning, September 28th by campaign partners to raise awareness of the free services.

Decora's father said the home visits are helping him navigate fatherhood.

"As far as activities from birth, swaddling and teething -- anything that was wrong, they were always a call away," Joseph Decora said.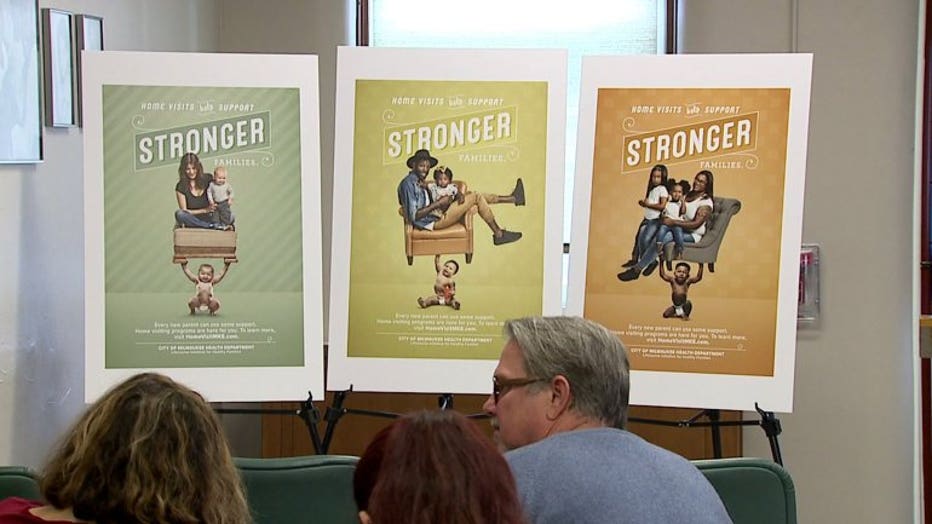 In 2015, this campaign serviced 400 expecting families.

City officials said 93 percent of the infants helped were born full-term and 95 percent of them were born at a healthy weight.

The new ads are scattered throughout the city at more than three dozen locations.

CLICK HERE to learn more about Milwaukee's Strong Baby campaign.