Streetcar construction and small businesses in Milwaukee: What impact will there be?


MILWAUKEE – Inside the Bollywood Grill on the Lower East Side, there is Indian music in the dining room and the soft rumble of stews boiling in the kitchen. Outside, three lanes of traffic run down Jackson Street. If the city's current plans stay on track, the Milwaukee streetcar will join the cars and buses on Jackson by late 2018.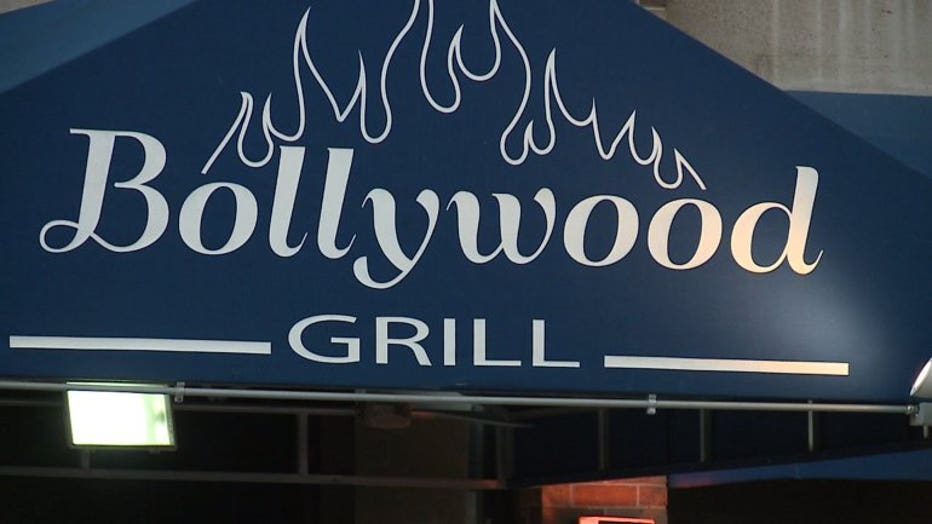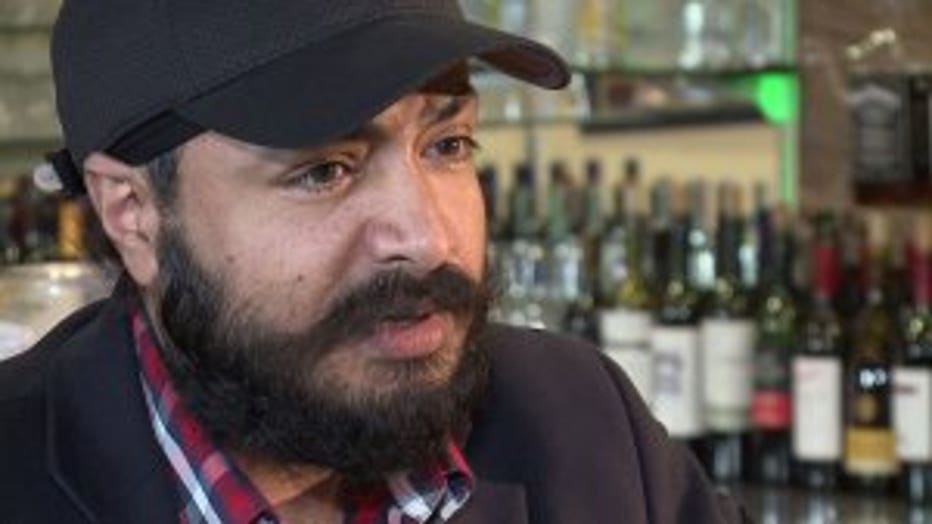 Owner Manjit Singh says he hasn't given this a ton of thought but with construction looming, there is one aspect that worries him.

"My first thought was `how long (will) it take it take to build those rails?'" he said. "That is my biggest concern."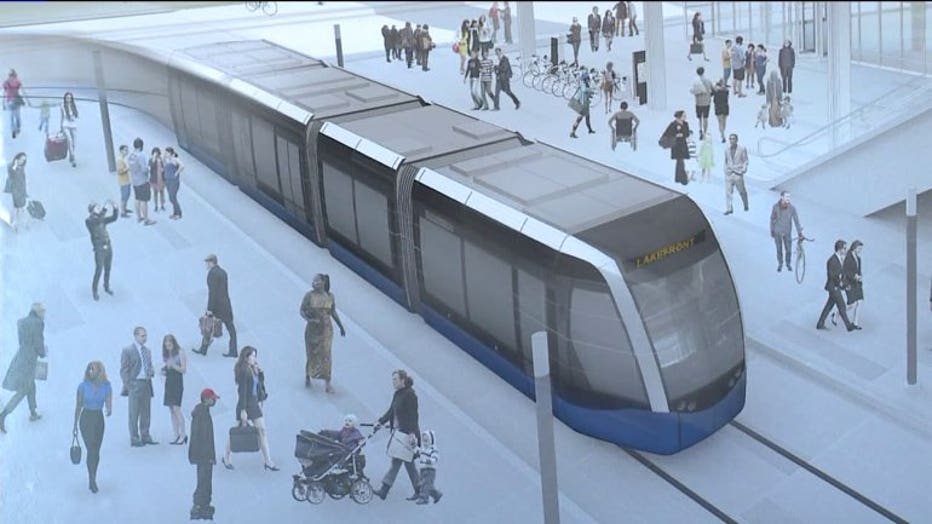 Critics of the streetcar maintain the project is a poor use of federal and city dollars. Perhaps the face of this opposition is south side alderman, Bob Donovan, who is challenging Mayor Tom Barrett in the April 5th mayoral election.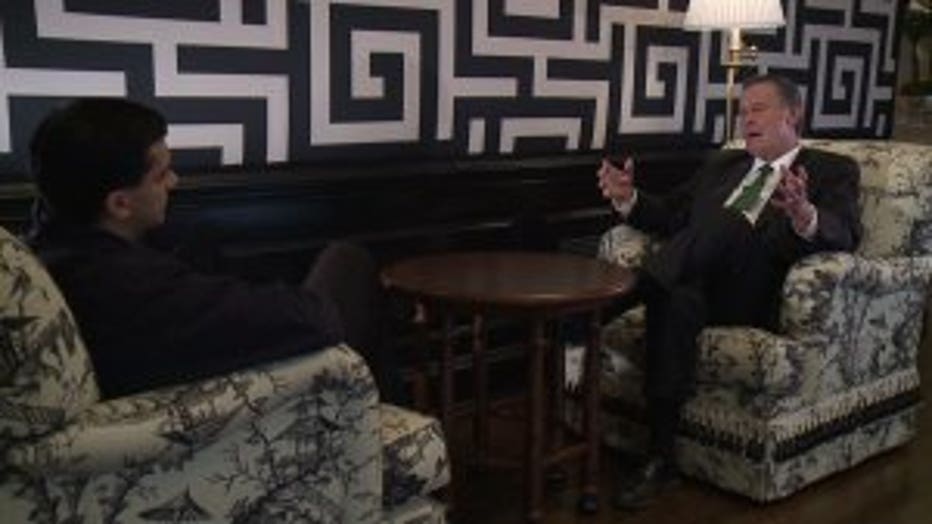 "If I win on April 5th, I am going to do my absolute best to derail the streetcar," Donovan said.

Streetcar supporters are quick to point out that most of its funding is coming from Washington. It will cost an estimated $128.1 million to build Phase 1 of the route along with the connected Lakefront Line. A little less than $70 million will come from federal transportation grants. Another $59 million is to come from local TIF districts – defined areas where the property tax revenue is isolated and diverted to a specific project. In theory, development stemming from the new project will lead to increased property values in the TIF district. Once the TIF expires, that area will be generating more property tax dollars for the entire city.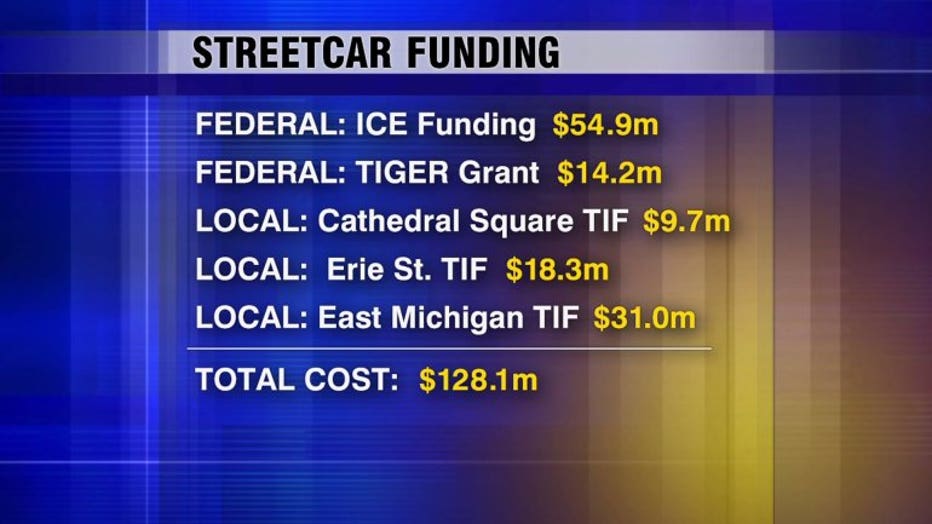 Donovan, however, has long argued that federal money is better spent on transit bus improvements and street repairs. A statement from the U.S. Department of Transportation says the nearly $55 million in ICE funding "cannot be used for any other purpose without congressional action," adding, "there is an extensive process for re-purposing TIGER grants for very limited reasons and a danger the funding could be withdrawn from the applicant."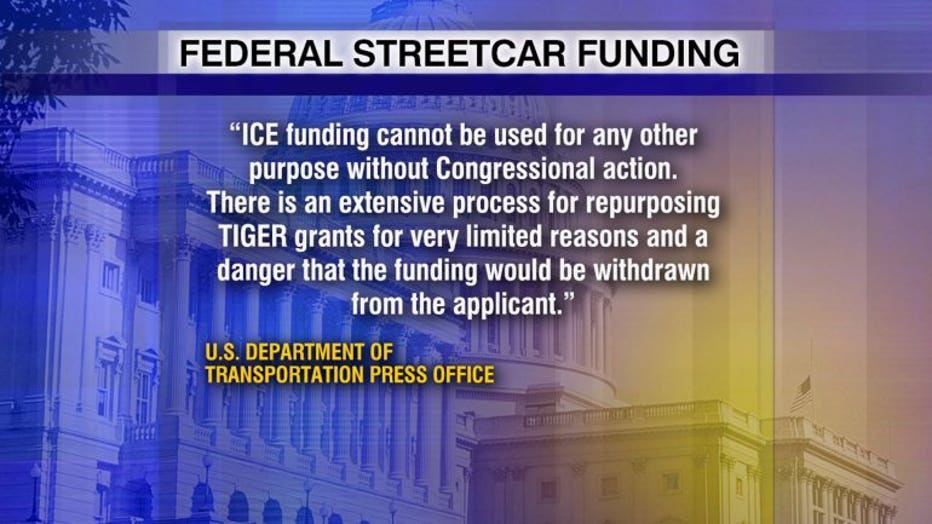 US DOT on streetcar funding


Donovan says, as mayor, he would take the risk and lobby lawmakers in Washington for that very change.

"Those opinions are being made by bureaucrats," Donovan said, "Congress decides, ultimately, where the money goes and how it`s used so that would be my approach -- to reach out to our congressional delegation."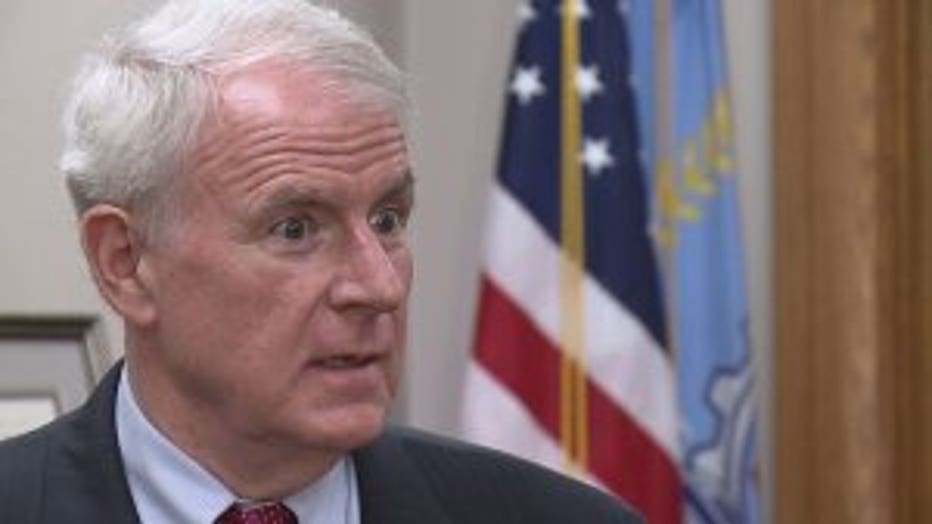 Barrett warns that would be a grave mistake. He says derailing the streetcar could halt plans for future downtown development. As an example, the proposed Couture lakefront high-rise would include a streetcar hub.

"Now, if you want us to compare ourselves to Fresno or Topeka, that`s one thing," Barrett said, "I want to compete for talent with Minneapolis, with Portland, with Seattle, with Denver, with Atlanta."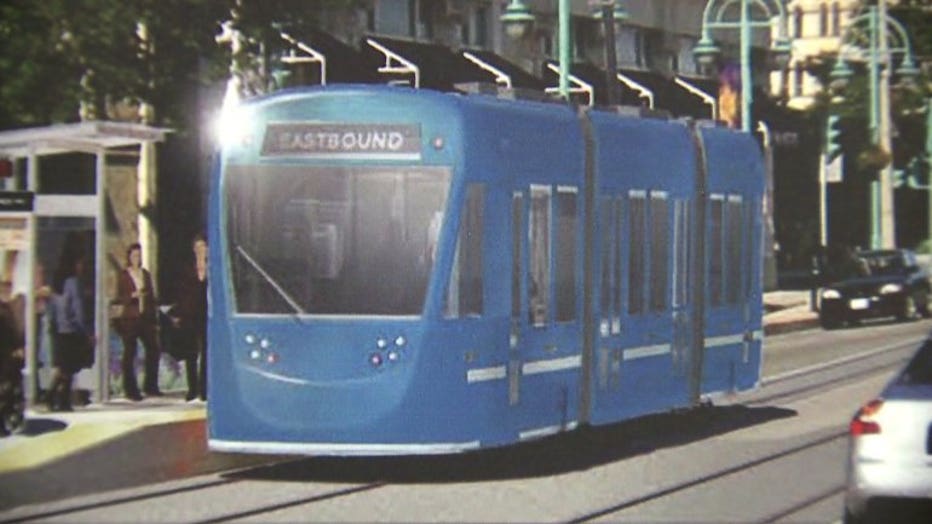 Route realignment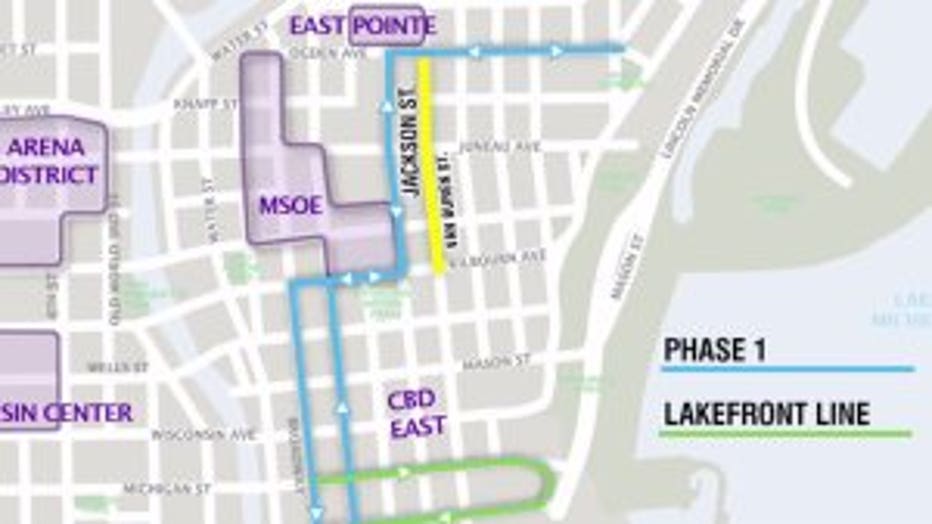 For now, the project is on. It will certainly remain so if Barrett wins. The most recent development with the project has been a slight route modification. City planners moved part of the route from Van Buren Street one block west to Jackson. Public works officials say this will reduce the costs of underground utility re-location. In February, a Milwaukee County judge ruled the city, not We Energies, is responsible for those costs.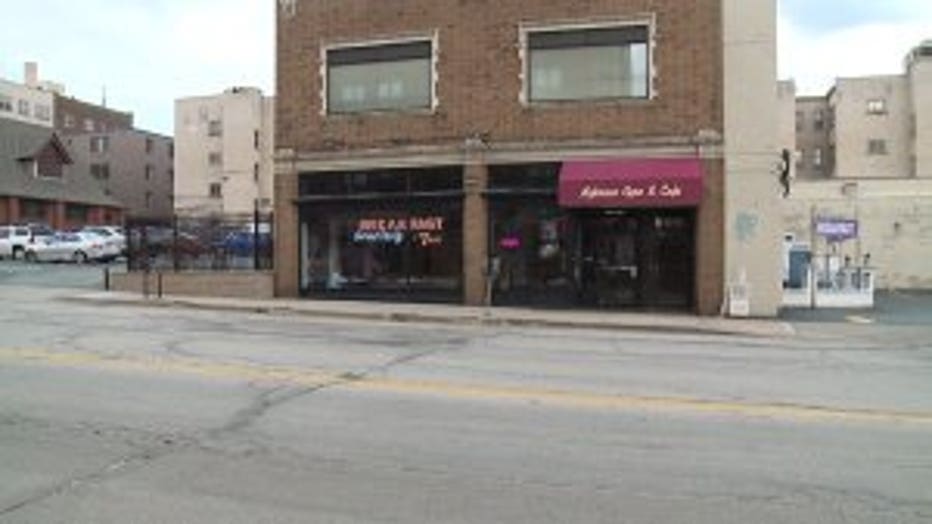 The original streetcar route would have run past Mykonos Gyros. Inside the Greek Restaurant, Fotis Kambouris said he feels for his neighbors down the street as they'll be the ones directly affected by construction.

"Going to be difficult for them for awhile," he said.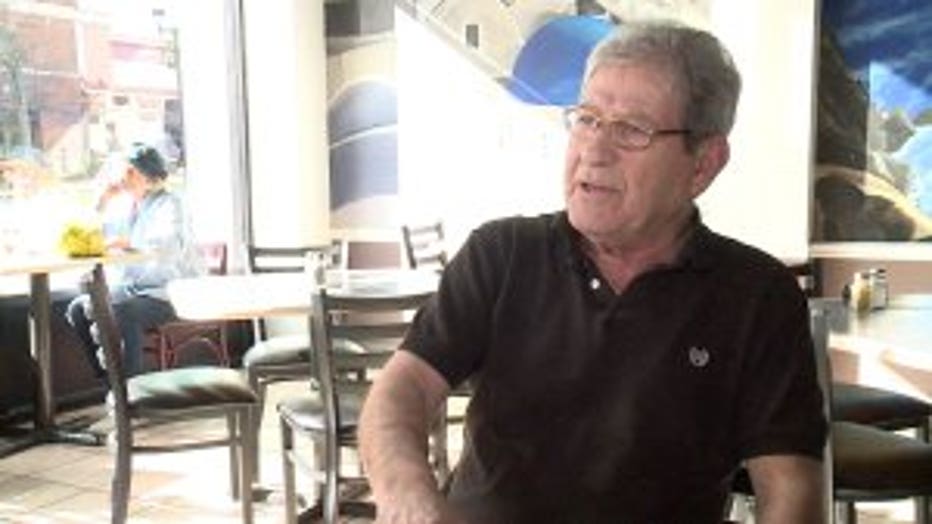 Kambouris, however, said he believes the potential long-term benefits make the project worthwhile.

"We have to worry about not ourselves. The whole city, the whole community -- how are they gonna benefit in the long run?" Kambouris said.

City Engineer Jeff Polenske said the city has taken notes from past projects. He vowed that project managers will have good communication with business owners along the route.

"We`ll identify those projects that have, you know, multiple businesses, several businesses that we need to be out in front of the project- kind of understanding what their needs are, how they operate," Polenske said.

"To the extent there`s going to be a temporary disruption to business, we want to make that as short as possible," Barrett added.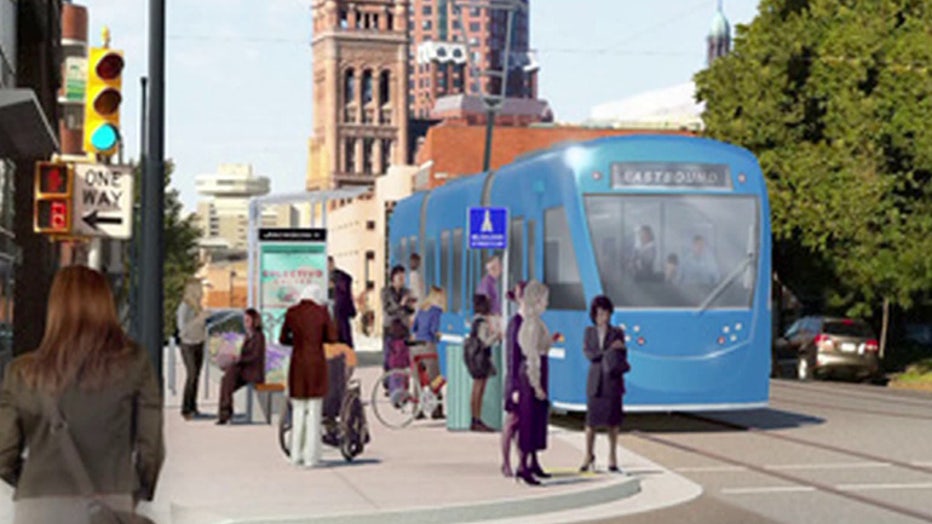 The K.C. example 

Kansas City began construction on its streetcar project in 2014. The city has since set rules for parking along the route -- something that has concerned some business owners.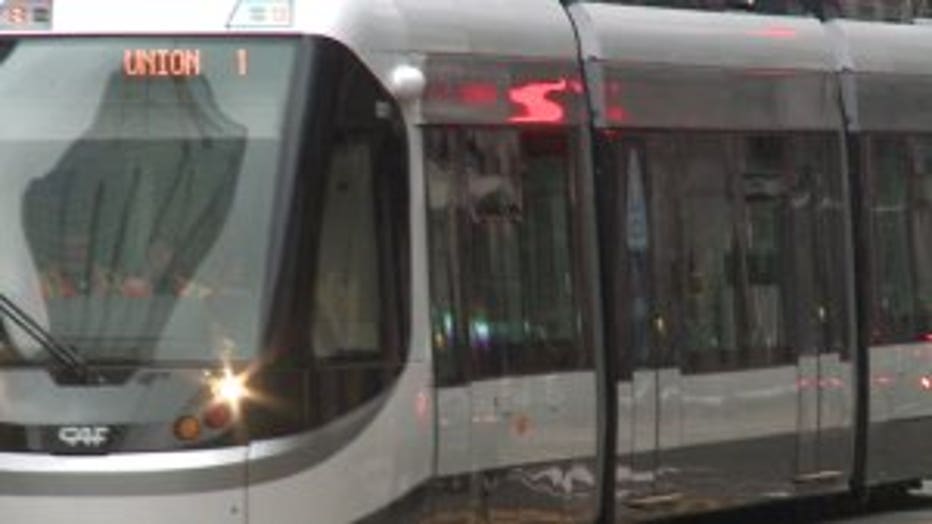 "People are planning to come here and buy filters and if they can`t find any place to park, they`re gonna leave," said one business owner in an interview with WDAF-TV.

Kansas City officials said they worked to accommodate businesses by doing work at night when possible. During construction there, project managers said they acted on the advice of business owners by choosing to completely shut down streets and intersections for shorter periods -- like 36 hours -- than it would take to reduce lanes and work alongside traffic.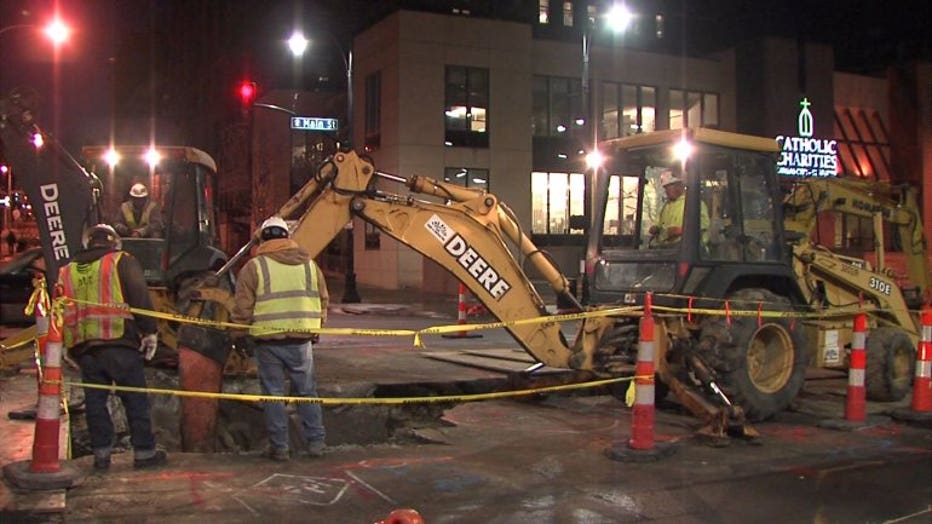 In Milwaukee, Polenske said the next step is hiring a construction manager. The winning contractor will then determine the approach to laying down the tracks here. Once the work is done, Singh mentioned concerns similar to those in Kansas City -- that the tracks or stops will lead to fewer parking spots near his restaurant.

"People don`t want to come in because when the construction is going on, people say `OK, the street must be closed` and this and that," Singh said.

Polenske said that impact will be very limited.

"Wherever we have our stations, our stops, we are extending the curb out. There may be a few parking spots that are affected by that sort of thing," Polenske said.

Polenske also noted construction will come in small stretches. He said work on any individual block will be less disruptive than the full repaving of a street.

Singh kept coming back to the same message -- a theme you'll hear from him in both the front and back of his restaurant.

"Timing is the big concern," Singh said.

Looking ahead

Polenske said the city will put out bids for a construction manager within the next few weeks. He said he anticipates construction starting on the project in mid-to-late summer. The goal is for passengers to first board the Milwaukee streetcar in late 2018.