StoneFire Pizza Company rolls out 'up-and-coming' Omni Virtual Reality


NEW BERLIN -- Every day, the world of virtual reality is becoming less virtual and more realistic. StoneFire Pizza Company in New Berlin has a ninja warrior course, arcades and now the latest and greatest in virtual reality entertainment.

"Arcade games combined with the ninja course," StoneFire employee Taylor Ehrmann says of the VR system. "It combines all of the fun."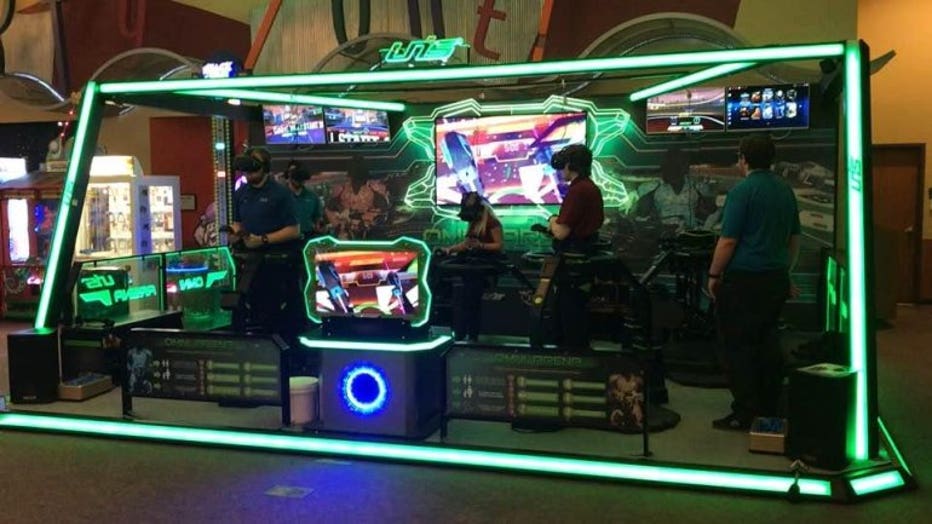 "You're totally in the game," adds General Manager Nick Lee. "And it's unreal, it's like nothing you've ever done before."

StoneFire installed the Virtuix Omni system in January. It is a first-of-its-kind experience that goes beyond headsets and hand controls.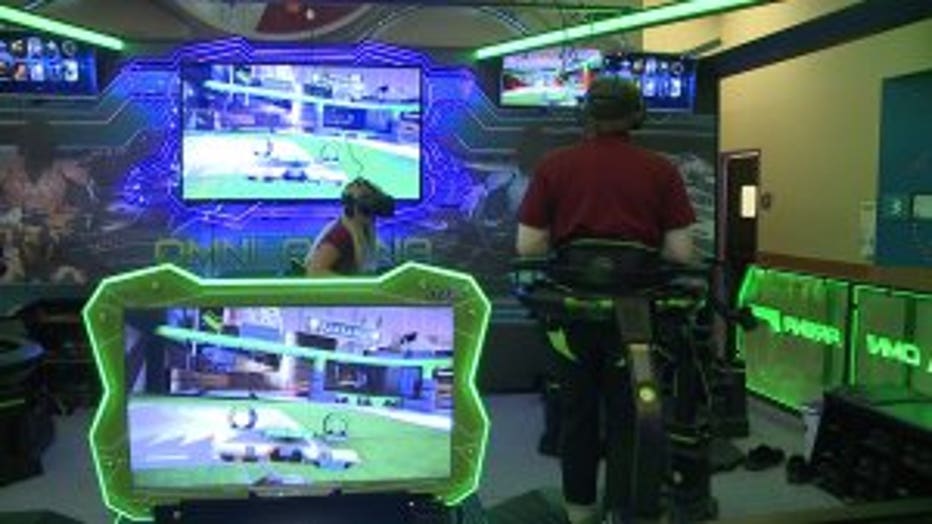 "It's still up-and-coming," Lee says. "And we thought it was a great time to jump into this new technology."

A height-adjustable harness supports your weight and allows you to spin 360 degrees. Special shoes let your feet to slide on the base platform, so players can walk and even run through their virtual world.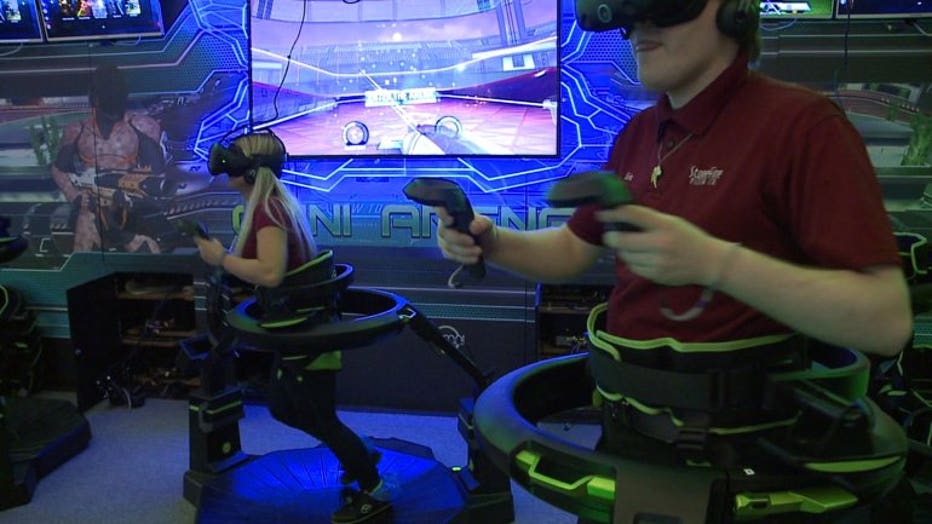 "People love it," says Ehrmann. "Especially our 10-15 age group. They keep coming up, buying more. They'll go on this 10, 15 times."

In the competitive world of family entertainment, it's a cutting edge way to stay ahead of the pack.

StoneFire Pizza Company is open seven days a week and like a lot of its attractions, you pay per game with the Omni.